For This Dancer and Teacher, Ballet Offers a Lifetime of Rewards
Pamela Taylor Tongg, Ballet Hawaii's artistic director, says "dance chose me, I didn't choose dance."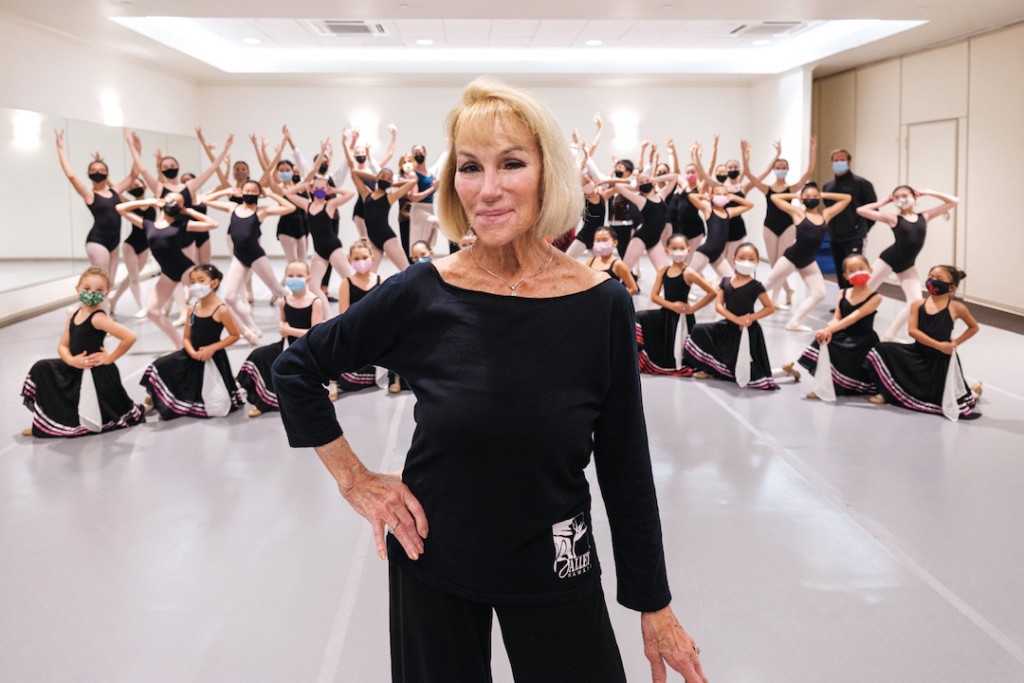 Name: Pamela Taylor Tongg
Job: Artistic Director, Ballet Hawaii
Beginnings: Pamela Taylor Tongg began dancing at age 3 and her passion for it kept bringing her back. "Dance chose me, I didn't choose dance."
After college, marriage and a baby, Taylor Tongg resumed her ballet career and spent 10 years with the Atlanta Ballet in Georgia. In 1985, she moved to Hawai'i and thought she was leaving ballet behind again; instead, she became artistic director of Ballet Hawaii.
Impact: Her primary responsibility with Ballet Hawaii is as a dance teacher. But she also creates "the path and the vision" for the creative venues, ballets and programming for the year.
She lets her students know what their futures could be by sharing her experiences as a professional dancer, a career that she says involves a "give-and-take energy that is addicting."
She says she learns how each student progresses best – some need a demanding teacher, some a loving teacher – all the while instilling a "passion and love for dance."
Life Skills: "The greatest joy in my job is to be able to watch their journey to excellence and to meet the goals that they would like, because not every student wants to become a professional dancer."
As the artistic director and ballet teacher, she teaches her students how to be successful in many aspects of their lives, including time management, teamwork and how to be a kind person.
Not A Diva: During summer classes, Ballet Hawaii brings in guest artists to teach the students. "Not only are they incredible dancers but they're wonderful people." As the students look up to these dancers they learn "that you can be a star but you don't have to be a diva."
Challenges: Her biggest ones are ensuring students are challenged artistically and that their needs, as well as the community's, are being met.
That includes finding a balance between keeping them physically fit and keeping their body image positive so they are mentally healthy as well.
Typical Day: "You can't be tired. It's not a 9-to-5 job, and it's always with you." Her students have many needs and when problems arise, they need to be addressed right away. That often happens after her official workday is over.
Connections: Taylor Tongg says her job connects dancers to the community.
For example, a recent performance featured two Ukrainian dancers who shared with Taylor Tongg that serving the community through dance is what helps them cope with the challenges they face and fear for their family.
Although the audience was unaware of these dancers' struggles, Taylor Tongg says, the audience was "spellbound" during the performance, then "screamed and jumped up and down" because they could feel the energy and emotion the dancers poured from their hearts onto the stage.
Teamwork: Taylor Tongg has earned many accolades, including a national outstanding teacher award at the Youth America Grand Prix competition, as well as commendations from the City and County of Honolulu and the state of Hawai'i.
She says the awards are a recognition of the team of people who work to keep Ballet Hawaii running. "I have been able to bring the best of what they offer into the school and the studio and the performances."