Catchafire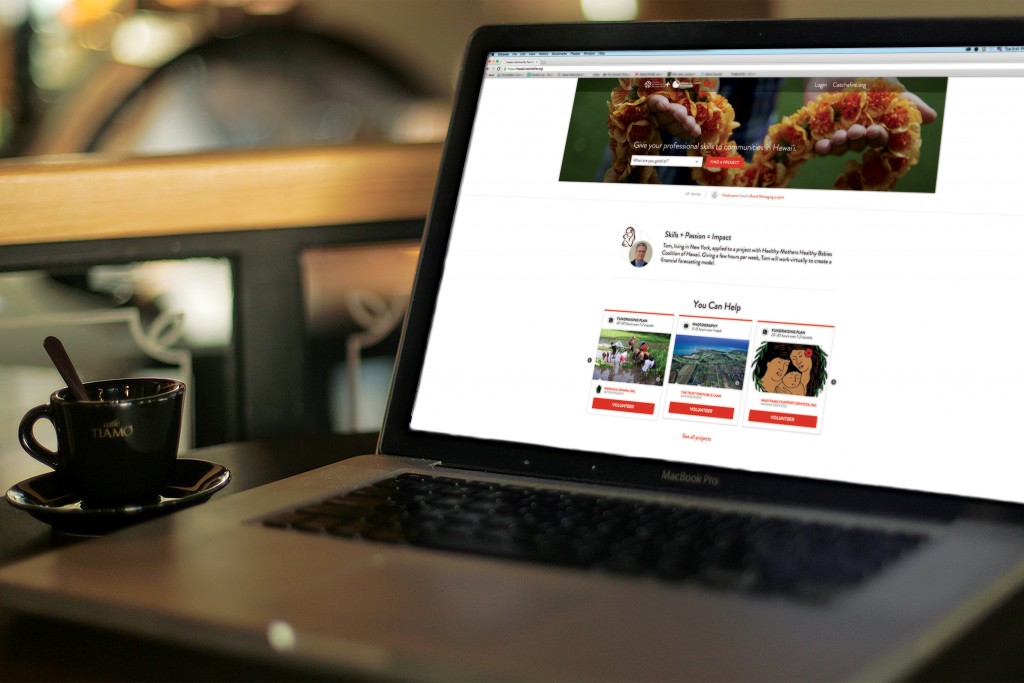 N

onprofits always need specialized help at an affordable price. Meanwhile, skilled professionals want meaningful volunteer opportunities that go beyond stuffing envelopes. Rachael Chong says Catchafire solves both issues with a database that connects businesspeople's skills with nonprofits' needs.
Catchafire's mission is to "provide talented individuals with a meaningful pro bono experience in order to build the full capacity of socially vital organizations," says Chong. "There is a huge opportunity to connect the needs of nonprofits with people who have great jobs but who are not feeling completely fulfilled."
"Projects can be done virtually, so it's particularly powerful in Hawaii."

— Rachael Chong
CEO, 
Catchafire
Since it started four years ago, the company has helped 2,500 nonprofits around the world and has 33,000 registered users.
Chong, Catchafire's CEO, spoke at the Hawaii Community Foundation's annual conference in May. She reported that, in the three months Catchafire has served Hawaii, 82 nonprofits have signed up with 203 projects. Catchafire has also been working with the foundation to create a pilot website specifically for Hawaii nonprofits, Hawaii.catchafire.org. Similar portals have been created in other cities, such as San Francisco and Chicago, but Chong says there is a greater potential benefit in Hawaii.
"Projects can be done virtually, so it's particularly powerful in Hawaii, where you can access all the talent out there," she says. For instance, the Hawaii website mentions a New Yorker who donates a few hours a week of his time to Healthy Mothers Healthy Babies Coalition of Hawaii.
Professionals sign up for free, but nonprofits pay $2,400 for a regular year of Catchafire membership. Chong says the fee is worth it because organizations can fill up to four or five projects a year. She says it also helps millennial professionals, who are highly skilled, passionate, committed and "hungry for purpose."