Celebrating Professional Women 2020
Hawaiʻi's wahine are forging new and innovative paths toward partnerships and leadership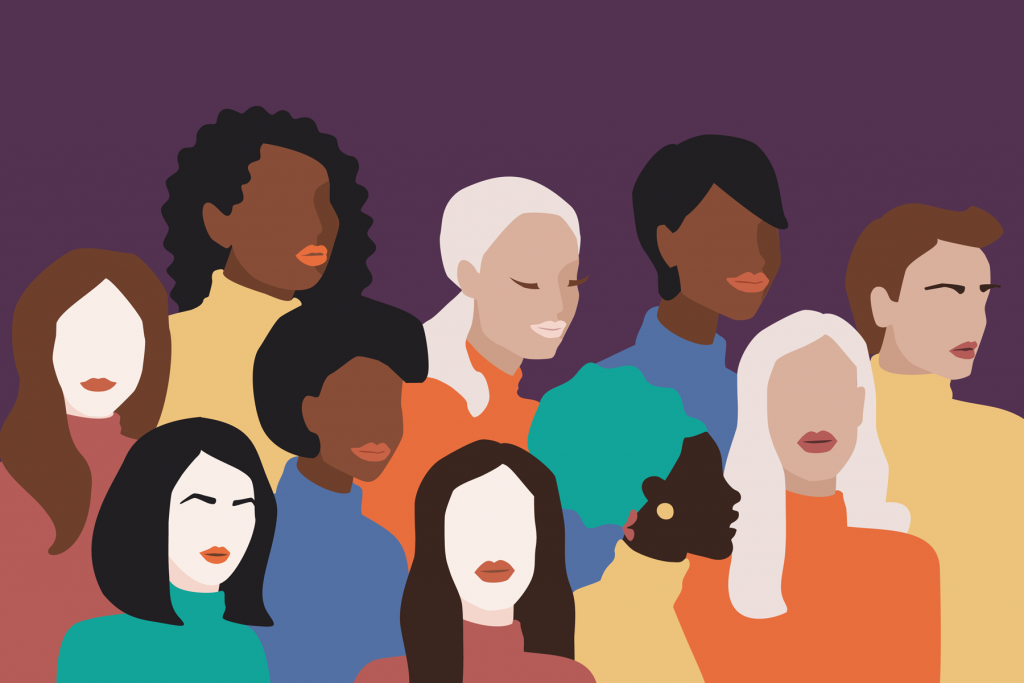 Katie Pickman

General Manager, Hawaii News Now
If Hawaii television feels more local lately, it could be the new executive at Hawaii News Now. Katie Pickman moved into the General Manager's office in January, and she's bringing a new energy to the three Hawaii News Now stations: KGMB, KHNL and K5.
"Hawaii News Now is built on a commitment to serving Hawaii, and we're finding new ways to inform, entertain and connect our communities," said Katie. Pickman is especially proud of Hawaii News Now's reporting on the pandemic, including a series of primetime town hall meetings where Hawaii's health, business and government officials regularly address viewer concerns about COVID-19.
Hawaii News Now is increasing daily coverage for the first time since 2009, launching This is Now at noon and First at 4:00 on KHNL. "The pandemic is shifting viewing patterns, people working from home want news earlier," said Scott Humber, News Director of HNN, "This is Now and First at 4:00 are providing up-to-the-minute news coverage in these growing time periods."
When Katie joined Hawaii News Now as Director of Sales in 2017, she was impressed by HNN's fast paced morning news program, Sunrise, and launched HI Now, the daily lifestyle segments that integrate seamlessly into Sunrise, weekdays at 7am on KGMB and K5.
"HI Now allows local businesses to be the heroes of their industries in front of a big audience," said Pickman, "and it's a lot of fun to watch Kanoe and Kainoa tell these inspiring stories every morning."
In 2019, Katie partnered with local host and producer McKenna Maduli to launch McKenna's vision, Talk Story, a show about contemporary culture that's introducing the next generation of local artists, performers, and comedians. "There is so much new talent in Hawaii right now," said Maduli, "and Talk Story is shining a light on them Sunday nights at 7 on K5."
Shortly after Katie became General Manager the pandemic surfaced, and she was challenged with helping local businesses quickly adapt their messaging at a crucial time. "We created Hawaii Strong to allow advertisers to send a message of encouragement together with our Hawaii News Now anchors. The response has been overwhelmingly positive, and now we're producing messages for all our neighbor island business communities," said Pickman.When COVID-19 canceled the 2020 Merrie Monarch Festival Pickman organized Culture Week, airing "A Decade of Merrie Monarch" performances over three nights on K5 and fresh tributes on HI Now and Talk Story. When the Queen Lili'uokalani Keiki Hula Competition also canceled, Katie collaborated with the Kahili-Palama Culture & Arts Society to share five nights of all new Keiki Hula specials on HNN.
But the pandemic canceled more than cultural events. When Goodwill goes Glam was called off, Katie found Hawaii's biggest fashion event a primetime home. And when the Duke's OceanFest was no longer possible, Katie helped raise awareness for Duke's Day, with a day of programming about the life and aloha of Duke Kahanamoku.
When Willie K passed away, Katie dedicated a weekend of special programming to the beloved entertainer. Willie K Hana Hou featured Willie's Hollywood movie, musical performances, and personal memories from his family and friends.
After a string of local programming successes, Pickman's latest collaboration is an international focus. A Japanese language version of HI Now is bringing local news and lifestyle features to Japanese viewers who miss Hawaii and want to know when they can safely return. "The pandemic is expanding the role of local media," said Pickman, "we carry on our community traditions, we provide new ways to support local business, and we explore new markets for content made in Hawaii."
Suzie Schulberg

President & CEO, Arcadia Family of Companies
Suzie Schulberg is President & CEO of Arcadia Family of Companies, a senior care organization founded in 1967 that serves 900-plus kupuna through its senior living communities, home health and adult day care programs. Suzie joined Arcadia in 2001, working in various executive positions.
She leads a team of 570 employees, overseeing all operations and strategic planning. Suzie embraces the organization's mission, vision and core values to protect and serve the lives of Hawaii's kupuna and works to instill the company's values. The Arcadia Family of Companies has been voted "Best Place to Work," and staff often remark that the work they do enriches their lives, many referring to their coworkers as "family."
Since the COVID-19 outbreak, Suzie has embraced her leadership role as a community advocate for the health and safety of Hawaii's kupuna and those who serve them. Suzie has closely followed guidance and regulations from the CDC and various federal, state and local agencies when determining appropriate steps for ensuring the health and safety of residents, clients, members and employees.
Working in the senior care industry presents its own set of challenges, most notably that employees have a social responsibility to protect and serve the lives of the residents, clients and members. Through in-services, meetings, communication pieces and infection prevention and control measures, employees are guided to act responsibly at work and at home. Significantly, the Arcadia Family of Companies continues COVID-19 interval testing of all 570 employees as a proactive and necessary complement to the company's already stringent infection prevention and control measures.
She received her Nursing Home Administrator's License and an Advanced Certificate in Gerontology from the University of Hawaii at Manoa in 2003; her Assisted Living Administrator certification in 2006; a Bachelor's Degree from Santa Clara University in History; and an MBA from Hawaii Pacific University. She's a member of the Policy Advisory Board for Elder Affairs; The Oahu Workforce Development Board; Hawaii Pacific Gerontological Society; and the Omidyar Fellows Cohort VIII.
Arcadia Family of Companies
1434 Punahou Street, Honolulu, HI 97822
(808) 941-0941 | arcadia.org
Tracy Allen

Vice President, RA, RS-46610, Global Luxury Ambassador, Luxury Property Specialist, International President's Premier, Society of Excellence, Top Producer, Coldwell Banker Realty, Hawaii
Tracy Allen knows real estate. As an industry leader with 31 years of dedication, Tracy is honored to be the #1 Individual Sales Agent in Hawaii and #12 Individual Sales Agent Nationwide for Coldwell Banker Realty. Tracy's extensive market knowledge and skill have consistently placed her among the elite of Hawaii's Realtors. Tracy is a leader in her profession with prestigious accolades for her skill, expertise, and results. She consistently ranks in the top 1% among her colleagues globally. Tracy was bestowed NRT's prestigious Society of Excellence Award for achieving an exceptional level of sales in 2014, 2017, 2018 and again in 2019 representing the very top tier of sales performance. Tracy is the only Coldwell Banker agent in Hawai'i and one of just 54 individuals in the United States to receive this honor not only once, but four times. Tracy repeatedly dominates the luxury sales market and is the Top Producer of Coldwell Banker Realty in Hawaii achieving record results with luxury properties ranging from $285,000 to over $50,000,000.
Tracy's clients have a distinct advantage. With in-depth construction, design and staging experience, she can transform the look of your property, negotiate the terms to your benefit, and help you achieve a successful closing at top dollar.
Work with a proven leader and call Tracy today…
Coldwell Banker Realty
1314 South King Street, 2nd Floor, Honolulu, HI 96814
(808) 927-6415 | Tracy@cbrealty.com
www.TracyAllenHawaii.com
Esther H. Park

REALTOR® SENIOR VICE PRESIDENT, HI License RB-21002, ABR CHMS CRS GRI SRS, Highest Overall Sales – Company Wide, 2014-Present
Esther lives by her philosophy: "Real integrity is doing the right thing, knowing that nobody's going to know whether you did it or not."
To be able to market a distinctive property requires uncommon knowledge, resources and skill. Esther understands the needs of her discerning clients who consistently receive her personal brand of exemplary service. With a conscientious, results-oriented approach, Esther has built an outstanding track record of achievement allowing her to build a powerful global network over the years. Esther was appointed Senior Vice President and is recognized as one of the top brokers for high end luxury condominium projects in Ward Village and Ala Moana. Esther has received the highest Top Producer accolade every year since 2014. Esther Park has emerged as a leader in the industry and specializes in the luxury residential market and multifamily apartment buildings in the commercial market.
"Esther is a problem solver and is very results-oriented. She was able to navigate through a myriad of issues to sell our property for a competitive price, in a very short period of time, despite massive market disruptions caused by the COVID-19 pandemic. Getting a transaction done in this unprecedented crisis is pretty remarkable and is a testament to her abilities. Her professionalism, network of relationships, experience and judgment made all the difference. By leveraging her experience, extensive network, and knowledge, Esther accurately identified the right pool of Buyers to market, the right price point to start with and her advice was on the mark each time. She helped sell our property for a competitive valuation in a short period of time despite unprecedented global market turmoil caused by the COVID-19 pandemic.
Fundamental to working with a broker on any transaction is having trust. Esther is a consummate professional who earned our trust through numerous interactions. She was discreet and honest about what is and is not possible. This enabled us to share our thinking more deeply and work together to achieve our objective in an ethical and transparent manner." — S. & H. Kim (Seller, Vice Chairman of Morgan Stanley in Hong Kong)
List Sotheby's International Realty
4211 Waialae Avenue, Suite 100, Honolulu, HI 96816
Esther's phone: (808) 489-6733 | Company's phone: (808) 735-2411
epark@listsir.com | EstherParkRealtor.com
Malia Siu + Lisa Camacho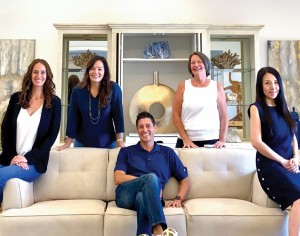 It's a crazy time and we are all trying to figure out our new "normal". We would like to THANK the thousands of volunteers and essential workers that are working tirelessly and risking their lives to care for so many during this COVID19 pandemic. Without the dedication and sacrifices of so many, our Hawai'i, our home, would not be where it is today. It has been amazing to see how the people of Hawai'i have remained unifi ed and connected to each other in these trying times. So many people are out there every day helping each other with essential shopping, meal planning, health care visits and it has required all of us to refocus on the necessities of life.
We both feel that the "Aloha Spirit" is essential to our way of living, this is what sets us apart and what will help us survive this crisis. Knowing that there is a future for our families will give us hope and for so many, buying a home is a part of that future. Real estate is not just about owning property, it is about cultivating a relationship within the communities in which we live and helping to build strength and positive growth. As real estate agents and business owners of Realty Group Hawai'i, which specializes in property management, we want to help our friends, families, neighbors and communities with all their real estate needs. Whether it be the home they have always been looking for, or a real estate investment to plan for the future, we are here to help. Our job is to understand our clients' goals and keep them up to date with the ever changing market. Our goal is to help keep generation after generation here in the islands. We are passionate about helping to make Hawai'i a safe haven to live, play and socialize for many years to come.
Mahalo for choosing us and trusting us with your future. There is nothing else we love doing more than helping our community become resilient, strong and secure. Hawai'i will always be a special place we call home.
SiuCamacho Berkshire Hathaway Home Services Hawaii Realty
931 Hausten Street, Honolulu, HI 96826
www.SiuCamacho.com
Chenise K. Iwamassa, Esq.

Commercial Leasing Attorney
Chenise Iwamasa, a transactional attorney with 15+ years of experience, counsels businesses and professionals regarding legal issues associated with commercial leases. "Ziva Law," says Chenise, "is designed to offer you a practical, balanced approach to negotiating commercial leases and resolving leasing issues."
What sets Chenise Iwamasa and Ziva Law apart from other law firms? She educates you; empowering you to negotiate your own commercial leases. Chenise states, "My passion is to use my expertise in commercial leasing to help small and mid-sized businesses by providing quality legal services that are affordable – especially for local businesses that are leasing retail, restaurant, medical, office, or industrial space."
A graduate of Punahou School and the University of Washington, Chenise Iwamasa earned her law degree from William S. Richardson School of Law, UH Manoa. When you need a lease transaction completed or dispute resolved, Chenise will be your advocate, ally, advisor, and legal coach/strategist.
Ziva Law
Waterfront Plaza, 500 Ala Moana Blvd., #2-304, Honolulu, HI 96813
zivalaw.com | (808) 591-1568
Denise Nakanishi

Realtor (B), RB-17031, ABR, CRS, GRI, SRES, ePRO
When it comes to moving property on the East side of Hawaiʻi Island, Team Nakanishi has their fingers firmly on the pulse of the market. Under the watchful eye of Denise Nakanishi, Team Nakanishi's sales numbers have surpassed 1,100 since Denise began her career in 1990.
Denise attributes the genesis of her success to the discipline she learned as an active duty military officer. "The military taught me the value of hard work, but I also learned that you can accomplish a great deal more by working together, setting goals and taking "mission orders". I learned to discover ways to get things done instead of looking for reasons you can't succeed. I've learned to be mission-oriented. When I put a client in my car, I remind them that I'm on a mission…and to stop me if they get hungry or thirsty." One value "Major Mom" tries to instill in her team is never to "sell" anything. "I feel our job is to assist. We treat our clients like they are family".
Denise has been recognized by industry experts with awards such as: Best of East Hawai'i – Real Estate Agent, Best of Zillow, and Realtor of the Year, just to name a few.
Hawaiʻi Life Real Estate Brokers, Hilo Office
500 Kalanianaole Street, Building 1, Hilo, HI 96720
(808) 936-5100 | denise@hawaiilife.com | TeamNakanishi.com | HawaiiLife.com
Julianna Garris

REALTOR® – Broker
Hawaiʻi Life would like to recognize Julianna Garris, who has been a leader in O'ahu luxury home sales for close to three decades, appearing on the Hawai'i Business list of top-performing O'ahu agents for many years. She joined what is now the CHOI Group with Hawai'i Life in 1993 when she was an emerging real estate agent. She built her reputation by providing exceptional client service. "I've been privileged to work with so many amazing clients over the years," says Garris. Her personalized approach merges her professional wisdom, a wealth of hands-on experience, and a genuine interest in people, who she says are the heart and soul of her business. Her expertise and client relationships are enhanced by Hawaii Life's leading-edge technology, global reach, and marketing capabilities. Garris also credits her career success to the steadfast support of staff and a team of talented real estate professionals.
Yvonne Ahearn

REALTOR® – Broker
Hawaiʻi Life would like to recognize Yvonne Ahearn for her incredible contributions to our team. She is consistently one of our company's top-producing O'ahu agents. Before Hawai'i Life, Yvonne was the Principal Broker at her own boutique real estate firm in Kailua. With decades of experience, she has been a generous and effective mentor to her peers. Honolulu Magazine recognized her as one of the Best in Real Estate since 2013, and impressively, she is a three-time winner of the Honolulu Board of Realtors® Aloha 'Aina Award for customer service and ethics. Clients benefit from Yvonne's in-depth O'ahu real estate expertise and her contract negotiation skills earned as a licensed attorney, since 1990. Yvonne is also a breast cancer survivor. Though she was undergoing treatment throughout 2015, she had a record year in sales. She credits that success to the unwavering support of her talented business partner, Ana Kuna, and the loyalty and trust placed in her by her many clients. Yvonne is also a proud military spouse, married to a USMC Officer who has served deployments in both Iraq and Afghanistan.
Hawaiʻi Life
yvonne@yvonneahearn.com
(808) 721-8088 | www.hawaiilife.com

Kelly Shaw
RB-21516
As a full-time Big Island Realtor for over 16 years, Kelly has her fingers on the pulse of the West Hawaii community. Guided by a deep love of the islands, her approach to real estate is a woven mantle of energy, dedication, knowledge, and respect.
Kelly is excited to now be a part of Corcoran Pacific Properties. You can expect to receive the same personal and professional service from Kelly with increased cutting edge technology and deeper market exposure.
In addition to being named a Top Producer since 2017, Kelly was recently presented the prestigious Kupono award in recognition of her service, ethics and integrity as a Realtor. She is involved in numerous professional and service organizations, including Soroptimist International of Waikiki Foundation, Inc., which is committed to improving the lives of women and girls.
Corcoran Pacific Properties
(808) 960-4636 | kelly.shaw@corcoranpacific.com
www.BuyAHomeInKona.com

Donna M. Maier
Realtor®, CRS, GRI, SRES RB-21315
Aloha! 2020, Wow what a year it has been! My hope is that you and your family are safe and doing well. Your home is not only a great investment, it's the safest place to be right now!
Donna is a third generation Kama'aina, born and raised on the beautiful Windward side of Oahu. Celebrating 20 years as a full time Realtor, she would like to thank her clients for their continued support and friendship as you develop such a strong bond with your clients they become extended family! They have also helped her to be a consistent Top Producer achieving the Top 2 % nationally of the Berkshire Hathaway Brokerage Network. Let her sales experience, market knowledge, attention to detail and work ethic benefit you. Her communication skills will give you peace of mind as she is direct, forthright and her positive attitude will make working together an enjoyable experience. Life events continue to happen and people still need to buy and sell real estate. Please contact Donna as she will be looking out for YOUR best interest and will be with you every step of the way – before, during and after your real estate transaction!
Berkshire Hathaway Homeservices Hawaiʻi Realty
46 Hoolai Street, Suite D, Kailua, HI 96734
(808) 227-4799 | DonnaM@bhhshawaii.com