Big Island's Largest Lantern Release Ceremony Will Take Place in Hilo
The 19th Annual Celebration of Life hosted by Hawai`i Care Choices will be at Reed's Bay Beach Park on Sunday, May 28, 2023 from 3:30pm to 7:30pm.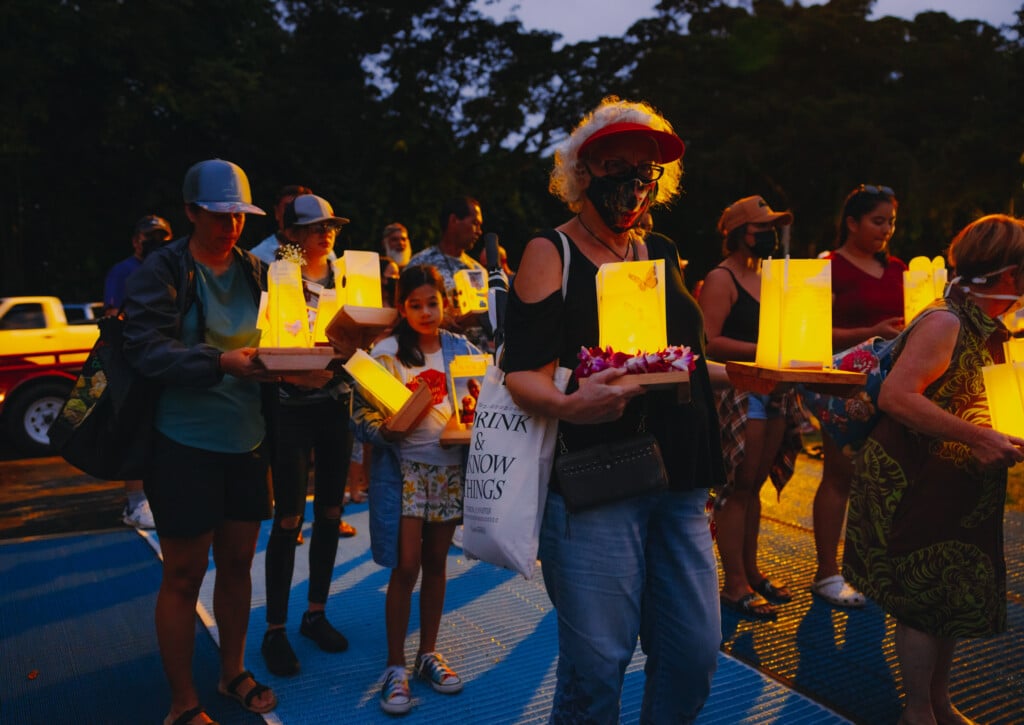 Hawai`i Care Choices, formerly Hospice of Hilo, is celebrating 40 Years of compassionate care across East Hawai'i and will be hosting the 19th Annual Celebration of Life at Reed's Bay Beach Park on Sunday, May 28, 2023 from 3:30pm to 7:30pm. This special event will allow hundreds of families to honor the memory of their loved ones that have passed and recognize countless healthcare workers who have served and continue to serve these families for the past four decades.
The event will be filled with festivity; it will have various food trucks and activity booths from local businesses and non-profit organizations. There will be entertainment and performances throughout the day as well. In addition, the 2023 Obon Season for the entire island will begin at this event as the island's famous Hilo's Bon Dance Club from the Meishon Temple will engage the audience – for the first time in three years since the pandemic – with fun and popular Bon Dance selections.
The official ceremony will begin once the beach is prepared with special ocean mats for the safety of participants across all ages. After prayers and blessings of multiple faiths, they will be able to launch their beautifully and lovingly decorated lanterns. The event serves not only as a memorial, but also as an opportunity of healing, for many grieving community members.
Luminaries to decorate are available for purchase online at the Hawai`i Care Choices website until May 26, 2023 for $25 while supplies last. They can be picked up on Mon-Fri from 8:30am – 4pm at the Hawai`i Care Choices headquarter office located on 1011 Waianuenue Avenue in Hilo.
All parking will be at the Civic Auditorium with free continuous shuttles beginning at 2:30pm to Reed's Bay until 6pm. Return shuttles to the Civic from Reed's Bay will begin immediately following the lanterns release.
For more information, please check Hawai`i Care Choices website https://www.hawaiicarechoices.org or call (808) 969 – 1733.
Please note that staff and volunteers collect all lanterns released into the water after the ceremony to prevent any ocean pollution.
About the Organization:
Hawai'i Care Choices, formerly Hospice of Hilo, is a private, non-profit 501(c)(3) organization that has compassionately provided support to individuals with serious or life-limiting illness. Since 1983, they have continued to deliver palliative care, hospice care, and bereavement services for the East Hawai'i community.