Chaminade Team Wins Ethics Competition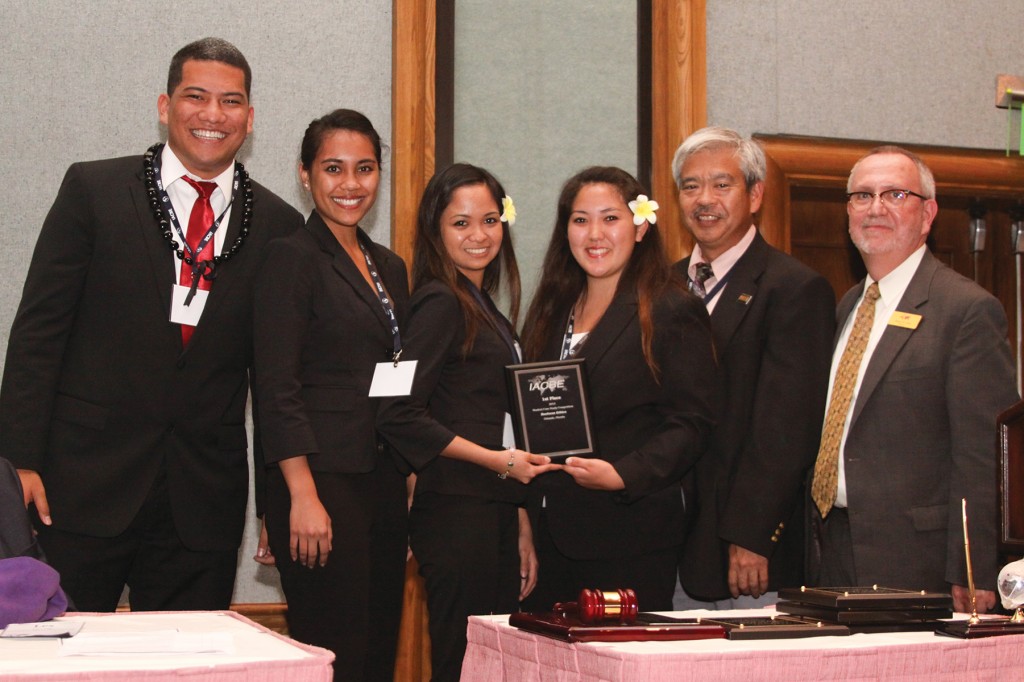 Chaminade University has long emphasized the study of ethics in its business programs, so it was gratifying when a group of Chaminade students took first place in an international business ethics competition.
"We knew that the students worked really hard on the competition and they were ready, but it was a very pleasant surprise when they won the whole thing," says Professor Richard Kido. "It shows that our Chaminade University students can compete with anyone."
The winning team comprised four accounting students: graduate student Justin Tuiasosopo and undergraduate seniors Ayessa Ardiente, Rachael Rickard and Tami Konishi. Kido and Professor Wayne Tanna coached two teams at the event and Professor Carolyn Kuriyama was the advisor.
The competition was held in April in Orlando, Fla., at the annual meeting of the International Assembly for Collegiate Business Education.
Konishi says one of the main things she learned was the importance of time management. Her team had qualified for the finals based on its presentation of a theoretical question: what would the development of an Aulani-type resort on Maui entail? Preparing that presentation took several weeks and as many as 12 hours a week before the competition, she says.
"Then (in the finals) we had to do a case study on marijuana legalization in just five hours," Konishi says. "There was so much stuff to do."
Tanna explains that among the considerations in analyzing a project is the so-called moral minimum: If something were legal, would it be moral?
Besides time management, Konishi says, her team also learned the importance of being professional wherever you are. "A lot of people commented on how we were dressed well and were friendly wherever we went."