Cheap Office + Collaboration = Co-Working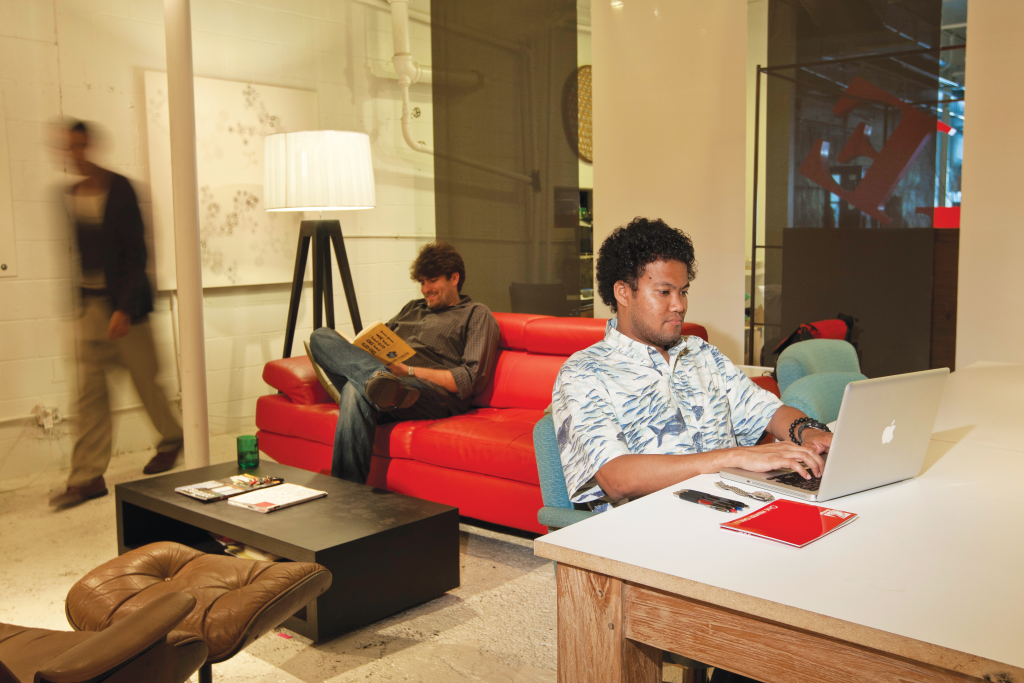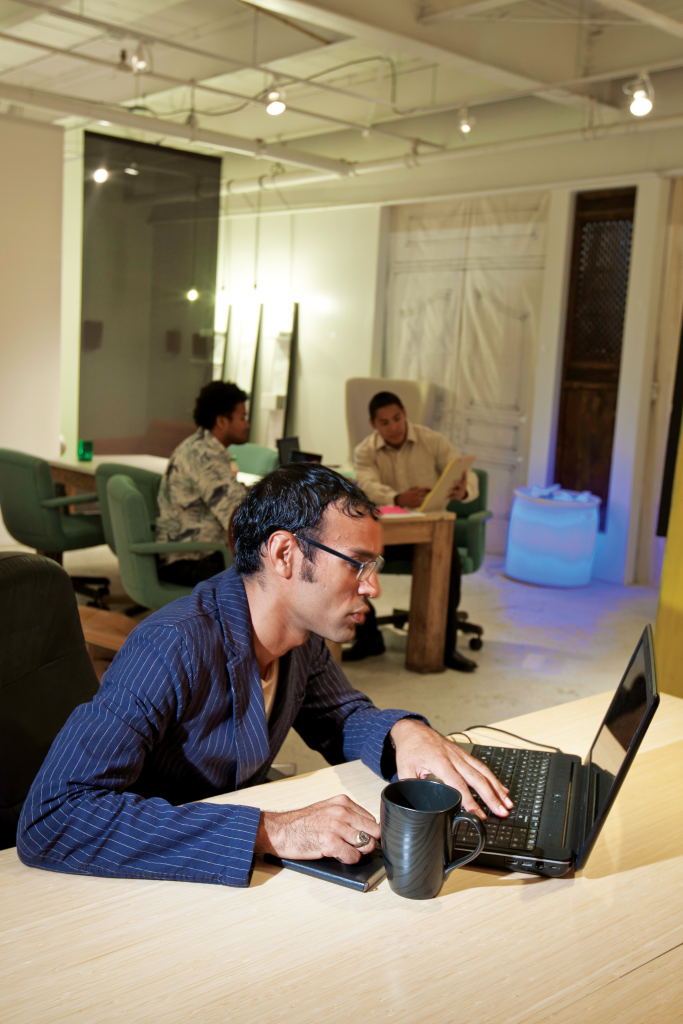 On a layover in Seoul, IT consultant Anthony Stanford needed a place to work, preferably with free Wi-Fi and a decent cup of coffee.
Instead of Starbucks, he used a "co-working" space where people rented desks in a shared office. Unlike coffee shops, this type of workplace fosters social interaction and collaborative working – something the 24-year-old craved.
"The real big drive to these co-working spaces is meeting other people," says Stanford. "Someone helps you with your taxes, you fix his computer. That's how it works."
Stanford and other recent graduates of the Hogan Entrepreneurial Program at Chaminade started The Box Jelly, a new co-working space in Kakaako. It's essentially an office with high-speed Internet access, color printing, a coffee station and more electrical outlets than you would find in a coffee shop. People can rent a desk by the hour ($10) or the month ($350) with options in between. They can also rent a meeting space.
"It's not just in New York or Shanghai anymore," says Rechung Fujihira, CEO of The Box Jelly. "It's in little villages, in small towns, on an island off the coast of Africa. It's everywhere."
Since it opened in June, The Box Jelly has been used for a workshop for entrepreneurial moms, a casting call for a professional photographer and a meeting space for a wine and food festival. Graphic designers, fashion-design interns and consultants have rented space there.
Two other groups have started similar co-working spaces in Kakaako, one called R&D and the other The Green House. "If it's one space, call it a fad," says Stanford, Box Jelly's director of operations. "But when there are three – and growing – it's a movement."
The Box Jelly
307 kamani street
721-4950
www.theboxjelly.com