20 for the Next 20: Christopher Abbott, Bank of Hawai'i
The senior VP and affordable housing manager aims to help solve Hawai'i's affordable housing crisis.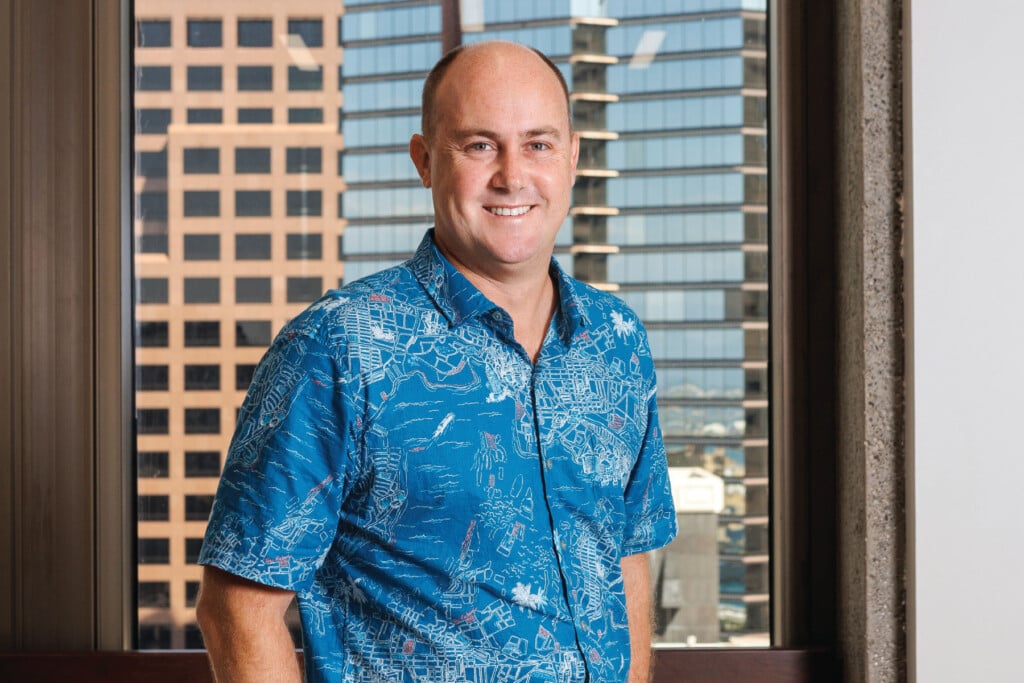 Christopher Abbott

Senior VP and Affordable Housing Manager, Bank of Hawai'i
There's been an alarming rise in the number of Hawai'i households struggling to make ends meet, hitting an all-time high of 44%, according to recent data from Aloha United Way.
"Affordability is getting tougher in Hawai'i," says Peter Ho, chairman, president and CEO of Bank of Hawai'i. "We sit at an inflection point as a community. We have to resolve affordability for our middle class, and the biggest part of that is housing."
Christopher Abbott, senior VP and senior program manager of affordable housing at the bank's Commercial Banking Group, wants to be part of the solution.
Abbott grew up on O'ahu and says affordability has been a problem and topic of discussion in the Islands his whole life. He says he worries about the people who work in Hawai'i's hospitals and schools: "They are expected to take care of others but can't afford to live here."
After joining Bank of Hawai'i in 2019, Abbott has more than doubled the amount of loan commitments for affordable housing. "These aren't grants," says Abbott. "These are investments. I'm honored to see how much we have been able to get the bank involved in unique tax-credit projects."
He says he's inspired by the positive effect these investments can have on the community. "This is affordable housing for people making 30−60% of the median income. These are seniors and families, retired nurses and technicians. They are on a fixed income and don't have a large 401(k)."
Abbott's career has included time in Washington, D.C., where he served as a senior legislative aide for Ed Case in the U.S. House of Representatives, and a stint at PricewaterhouseCoopers. He returned to Hawai'i in 2011 and worked at another local bank in community investments and affordable housing. "He is a true expert in affordable housing finance," says Ho. "That's his lane and he's exceptionally good at it."
Abbott is married and has a 4−year-old daughter. When he's not chasing her around, he enjoys playing tennis and pickleball. He serves on the board of the nonprofit Housing Solutions, which develops and manages over 700 apartments on O'ahu with 1,600 residents, many of whom had been homeless. He also recently joined the board of trustees of the Blood Bank of Hawaii.
"Chris embodies what we strive for in our executives: high integrity, commitment, someone who does good work for the bank but also within the community," says Ho.