Coaching Dogs in the Sport of Agility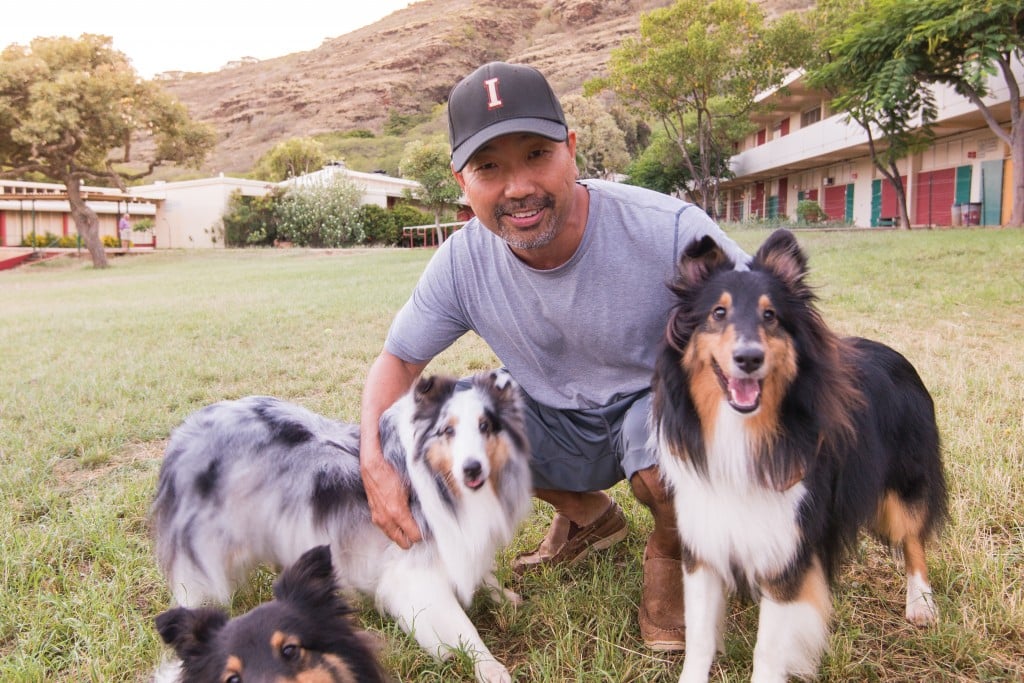 Mark Nishiyama spent more than 20 years coaching children in baseball and basketball, but, with his own kids grown, he switched to dogs last year.
The co-founder and VP of Kamaaina Kids has been training his 5-year-old Shetland sheepdog Maile in agility, a popular canine sport in which a handler directs a dog through and across obsta- cles such as tunnels, teeter-totters and tables. Nishiyama's goal is to compete someday and to train his other Shelties, Harlow and Boogie.
"I went from coaching kids to coaching dogs," says Nishiyama, 53. "It's been interesting."
Two of his dogs are in agility training classes on Saturdays led by the Hawaiian Agility Handlers Association. In addition, Nishiyama says, he takes his three dogs to the Hawaii Kai Dog Park for an hour
in the morning before work and to the Niu Valley Middle School playground for an hour after work, just about every day. Plus, Shelties' coats need to be brushed daily.
"It's a lot of time," he says, tossing a chewed-up tennis ball and watching two dogs scramble after it. "It has really taught me time management."
He says there are similarities between coaching kids and dogs. Positive reinforcement – such as treats – works for both, as does patience. But it's the differences that Nishiyama finds challenging and interesting.
"In handling, the dogs already know what to do; they can do it," he says. "It's really up the handler to make a difference."