Coffee for Coffee's Sake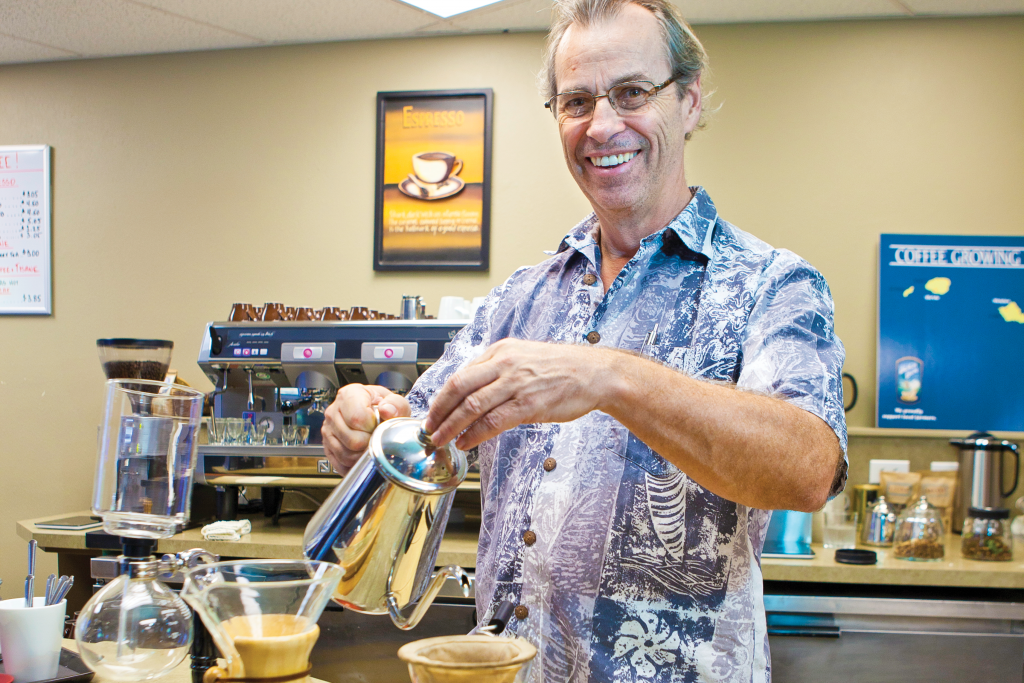 There are a lot of reasons we visit our local coffeehouse: client meetings, free Wi-Fi or just the routine caffeine fix. For these purposes, your franchise coffee shop, with its roaring espresso machine and big Bunn brewers, works just fine.
But when it's really about the coffee, you might want to visit Dennis McQuoid's new Beach Bum Café in downtown Honolulu. This spartan little shop specializes in boutique Hawaii-grown beans, but the main draw is the variety of elaborate glass and steel contraptions used to brew individual cups of coffee. The shop is outfitted like a chemistry lab: shiny stainless-steel French presses, with their fearsome plungers; Chemex pots, with their stacked, inverted pyramids; the conjoined globes of a sock pot; and siphon pots that would look at home on a Bunsen burner.
The idea is to select the brewing system that will bring out the best characteristics of your bean of choice. And it works. For example, pairing a Kau bean called Rusty's Red Caturra with the thick paper filters of the Chemex brewing system yields a strongly flavored coffee, with distinctive fruity notes, and almost completely devoid of bitterness. If this reporter's burned-out palate can taste the difference, that's a helluva cup of coffee.