Small Businesses/Big Challenges: Deep Kine Kitchen Cleaning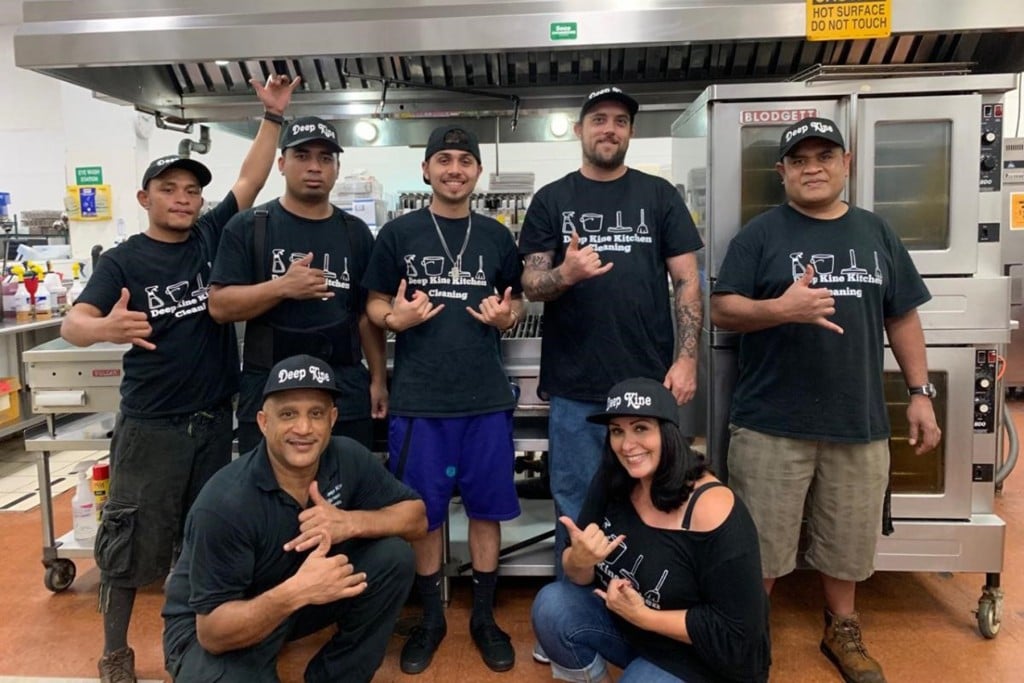 Deep Kine Kitchen Cleaning was founded by Dana and Wendy Daniels in 2018. They have six employees and run the commercial kitchen cleaning business from their home in Haiku, Maui.
How are you coping with the COVID-19 crisis?
Prior to the pandemic, the business was projecting up to $120,000 in quarterly revenue, Dana Daniels says, but now many clients are cutting back or ending their contracts. They'll be losing three major accounts on April 1 and Wendy Daniels says they're now projecting $25,500 in quarterly revenue.
 "These major accounts pay the payroll because they pay me monthly and they are all on a daily service," Dana Daniels says.
"Once those guys are gone, I don't have money to make that kind of payroll." 
He hopes he won't have to lay off employees and is waiting for passage of a federal relief bill, which includes provisions to keep small businesses afloat. He says he's actively seeking help and has contacted the Hawaiʻi Small Business Development Center's Maui office.
"All I know is that my company can use whatever help, whether that be advice, what's going to be the best move," he says. "So if that would be financial, that's great. If it's advice or being able to talk to someone … that's great. I just need help."
Are you considering changing your business model?
Dana Daniels says he recently purchased a new peroxide-based cleaner that can help combat the coronavirus and wants to offer a sanitizing service to businesses still open. The challenge is people are doing their own cleaning to cut costs.
"It's not an easy sell," he says, "but it's an option." He adds that offices currently closed might also want this service before they reopen and employees return.
Have you found a silver lining?
"The real silver lining is that I believe in what we're doing and that we've come this far and I'm not going to give up," Dana Daniels says. "So that's really where it is and everybody else I've talked to, especially in the business community, we're all in the same boat."
He's hoping to keep all his employees, so he won't have to rebuild the team when the pandemic is over.
"They just bought themselves cars. I've watched these kids come up, move into bigger apartments, work themselves up and better themselves all because they're getting a fair wage," he says. "And I pay a fair wage in order to have good people."
He adds that he and his wife will survive even if they have to downsize their business: "We'll come out on the other side, but it's like when we come out on the other side, am I going to have these people, what's going to happen?"
Do you have advice for other local small businesses?
He says one of his clients passed on this advice: Keep your chest up, your head high and this will pass. Those who make it through will be better when they come out on the other side.