Virtual Interview on COVID-19: Bryan Luke, President and CEO, Hawaii National Bank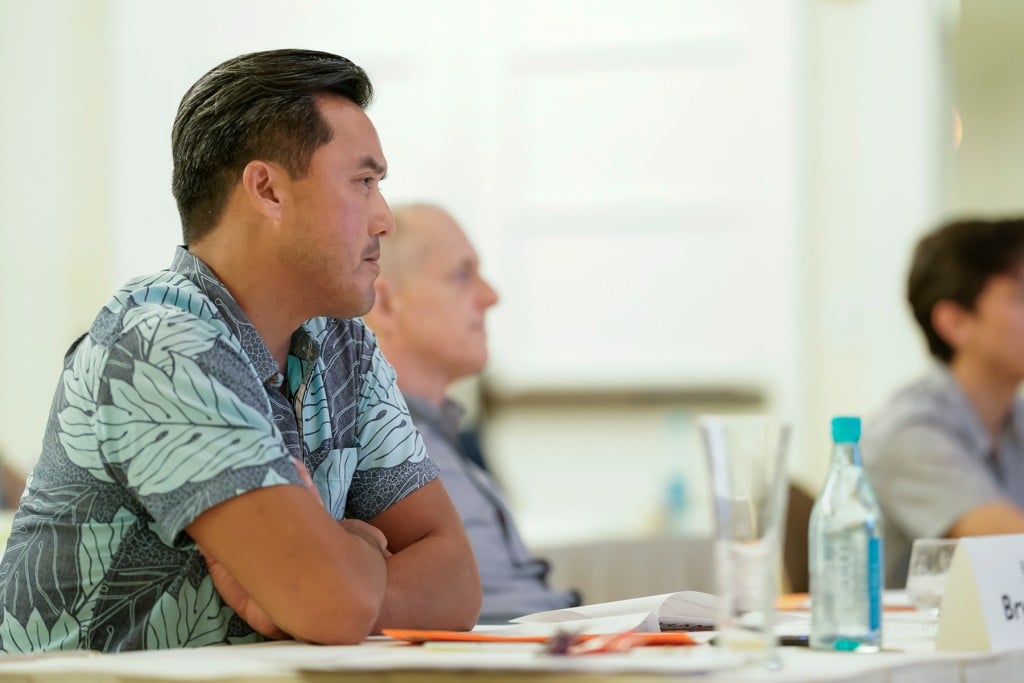 How are you coping amid the COVID-19 crisis?
Like most businesses in Hawai'i and around the world, we have had to change certain aspects of our operations to ensure the health and safety of our customers, our employees and our communities. This goes beyond enhancing our sanitizing and cleaning measures and standing 6 feet apart. We want customers to know that if they need help, we are here to work with them, that we are all working through this together. We are doing everything we can to weather these uncertain times with as little interruption to banking services as possible, while still working to keep our communities safe under the guidance of public health officials.
Did your business continuity plan work or were there surprises?
It has worked well, but this situation has also allowed us to identify areas where we can improve. We make regular updates to our plan, and we will be incorporating what we have learned from responding to COVID-19.
Thankfully we have a dedicated and experienced staff that has stepped up to assist in numerous ways, including answering questions from customers, enacting social distancing measures and generally staying on top of news from health agencies in this rapidly evolving pandemic. I'm not sure anyone could have fully prepared for COVID-19, but we have been working hard to ensure that our customers receive the banking services they need, whether that be in our branches or through online and mobile banking.
Have you found silver linings in these difficult times?
The way we do business is based around building long-term relationships with our customers, so the silver lining for us has been seeing our customers and employees come together for each other. Many of our relationship officers have known our customers and their families for years, and there is a built-in level of trust that goes a long way in times like this. That community-minded thinking is something we see taking place at all levels throughout Hawai'i right now.
How are you maintaining your company culture?
We have served as Hawai'i's community bank for 60 years, and while we aren't the biggest bank, we have an incredibly strong, close-knit group of employees. We look out for them, and they look out for each other, and for our customers and communities, and that has been deeply important in these recent weeks.
Do you have advice for other local companies?

Every company and industry are different in how they choose to respond to this situation. We all need to be putting community first, and look at ways our relatively short-term actions can have a positive impact on the long-term health of Hawai'i. If that means closing our branches temporarily, or encouraging more digital banking, or enacting additional safeguards, we need to remain flexible and be ready to respond quickly to the guidance of our public health officials. Above all, we should collectively be looking at how we can be there for each other at work and at home.