Virtual Interview on COVID-19: Halona Norton-Westbrook, Director, Honolulu Museum of Art (HoMA)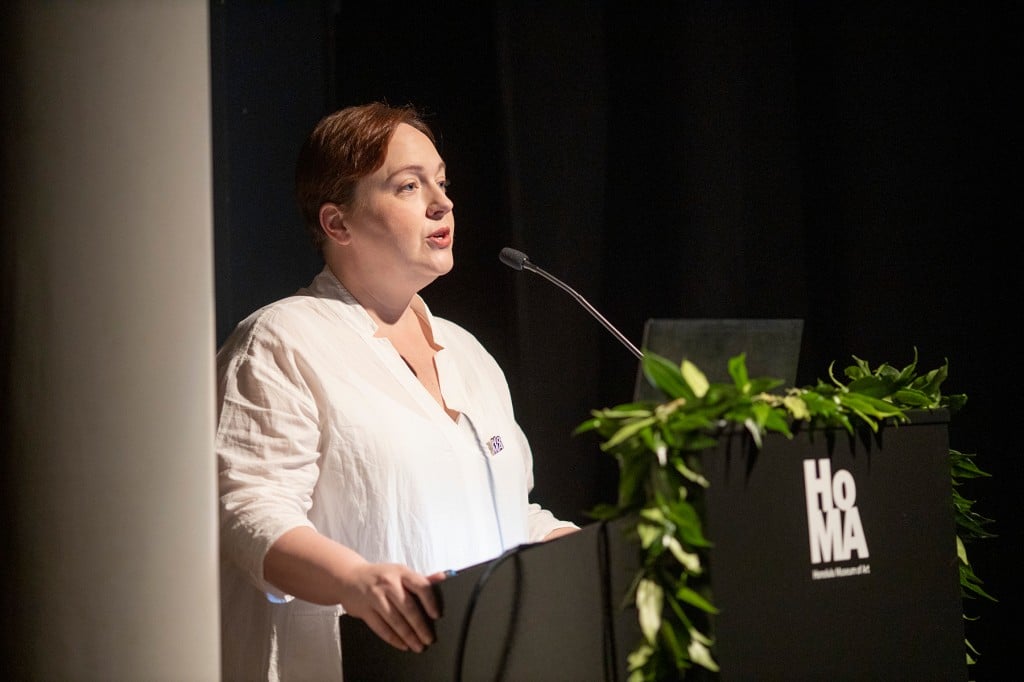 How are you coping amid the COVID-19 crisis?
While these are challenging times for all of us, we have made important changes at the museum to strengthen communications as we adjust to the new norm of working remotely. Our senior management team videoconferences daily to monitor the virus response here and around the world, and then use that information to make key decisions in the best interest of our many audiences. We have kept in step with guidance from professional organizations within our industry and worked collaboratively with other local institutions to align our responses. Above all, we have sought to maintain clear communication with our staff, trustees and community as the situation evolves.
Did your crisis contingency plans work or were there surprises?
Even with a solid crisis plan in place, I don't think there's a single company in Hawai'i that could have adequately prepared for the unprecedented nature of COVID-19. The most surprising twist is the blinding speed at which such drastic change has blanketed the globe. We, along with everyone else, are contending with the breath-taking rate at which the coronavirus has become a global pandemic that is literally changing our way of life, practically overnight.
Have you found silver linings in these difficult times?
They say times of crisis can bring people together, and that has certainly been true for us. Our museum has rallied in response to this crisis with selfless teamwork, resolve to get through this together, and amazing creativity in maintaining our voice within the community. This moment is also presenting a set of unique opportunities to re-imagine our work: how we present our world-class collection, how we engage with our audiences, and of course how the community sees and embraces us. This time will allow us to honor our history, while laying the groundwork for a 21st century museum and its vital role in this community.
How are you maintaining your company culture?
The museum has always been a tightly knit community of employees and volunteers. Being transparent, proactive and responsive with our staff in how we deal with the ever-evolving challenges of COVID-19 has been helpful in maintaining the consistency and stability that defines our employee culture. Despite the unpredictability of the coronavirus, we can provide a sense of predictability for our staff in how we keep them informed. For visitors, members, donors and art enthusiasts here and around the world, we're planning a slate of online art features, programs and films to keep the spirit of the museum alive through our social media channels.
Do you have advice for other local companies?
My advice would be to stay as far ahead of the curve as possible by being proactive in your planning. We can learn so much from other countries and states that are dealing with much higher levels of infection, community spread and chaos overall – what have others done and what policies have they implemented to ensure the safety of everyone? The decisions we all make now must be in the interest of public health, safety and community well-being for the long term.