Virtual Interview on COVID-19: Benjamin Ancheta, President, Inkinen & Associates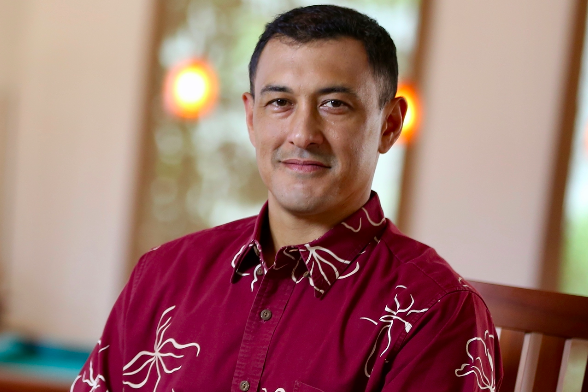 What has been your company's latest pivot or innovation?
There are obvious and less obvious pivots that we've made as a result of the COVID-19 situation. On the visible end, we transitioned to working from home the week before the mayor's emergency order took effect on O'ahu. Because we already had two employees who were working remotely, and our primary applications are cloud based, the transition was relatively seamless. The biggest adjustment was maintaining our company culture without working in the same location. We've implemented daily morning video huddles to have our whole team come together, assess individual and group energy levels, discuss emerging trends, and communicate priorities and needs.
Less visibly, our efforts have been focused on understanding our clients' needs. Most companies have frozen hiring until the crisis passes. They have turned their attention to survival, so we are focused on helping them with that. We have been focused on the CARES Act, specifically the Paycheck Protection Program, providing our clients with digested information on the benefits of the program, how and where to apply, and encouraging them to submit their applications as soon as possible. We have a secondary focus on executives who have been furloughed or laid off as a result of the economic freeze. Although there aren't many active opportunities because of hiring freezes, we are using this time to create or update their profiles, discuss potential career options, and prepare them for when companies start hiring again.
What has been your company's latest opportunity or opportunities?
Due to the nature of our business, we are already deeply involved in our clients' and candidates' lives. That solid connection is now allowing us to meaningfully encourage them to guard their safety and health and that of the larger community. Secondly, we are focused on helping employers and employees in Hawai'i make it through what will likely be the most challenging economic period we've seen in our lifetime. Sometimes, that involves tending to their emotional needs as people, and making sure they understand they are not alone during this difficult time. This is giving us an opportunity to really see how we are taking this journey together, and we will be better humans because of it.
On a practical level, despite the current economic turmoil that most organizations are experiencing, there are a few clients who have asked us to help them fill long-term strategic roles that are essential to continuing operations. This long-term strategic thinking is an area where Inkinen really shines, so the slowdown has actually been an opportunity to demonstrate these skills and put them to best use for our clients.
How has your company's experience been with any level of government during this crisis?

As a small business, we tend to avoid active involvement with government. We depend on the Chamber of Commerce Hawaii as our advocate and information source. I am pleased that Governor Ige, Lieutenant Governor Green and Mayor Caldwell are taking charge in an effort to bend the curve of infection, but I do wish there was more testing and data on infection rates and hot spots. It feels like we're using blunt force suppression methods to bend the curve instead of more precise, targeted mitigation measures. I sincerely hope there will be much more widespread, rapid-response testing for COVID-19, and more resources dedicated to contact tracking and isolation/quarantine compliance, which should allow for a much more finely calibrated restart of the economy as the peak passes.
In what ways do you think your business will be different at the end of this year?
I think this whole experience will catalyze dramatic, macro-level changes in the way that work gets done. We will have realized that asynchronous, distributed work can be just as powerful as, and more efficient than, synchronous on-site work. I believe our business will be much more flexible and responsive to both client and candidate needs. Because we exist to serve our clients, what we look like will depend on what Hawai'i's economy looks like at the end of the year. I genuinely hope the economy will be able to snap back, but I believe it will probably look like a longer, slower recovery – two steps forward, one step back – and we will adjust along with it. In times of disruption and recovery, organizations have an acute need for strong leaders, and Inkinen will be here to find leaders to help them navigate an uncertain future.
In what ways have you been able to support the broader community beyond your employees and customers?
Inkinen's style is to operate below the radar because the majority of our work is confidential. Our team has focused on our professional and personal networks to promote the CARES Act Paycheck Protection Program to small and medium size businesses, and encourage them to apply for forgivable loans that will keep their employees on payroll. We are firm believers that what is good for small business is good for Hawai'i, because the vast majority of employers are small businesses. PPP can help SMBs keep their employees on payroll, which will make it more likely that, collectively, we can jump-start the economy once broad suppression measures are lifted. That will be good for the entire community.
We have also encouraged our employees to contribute to the larger community by volunteering during the work week. Some are making masks and delivering meals to people in need. Our overriding philosophy is to do what's right, and volunteer hours during the work week are paid by Inkinen.