Virtual Interview on COVID-19: Jaco Van Delden, Owner, Jaco Rehab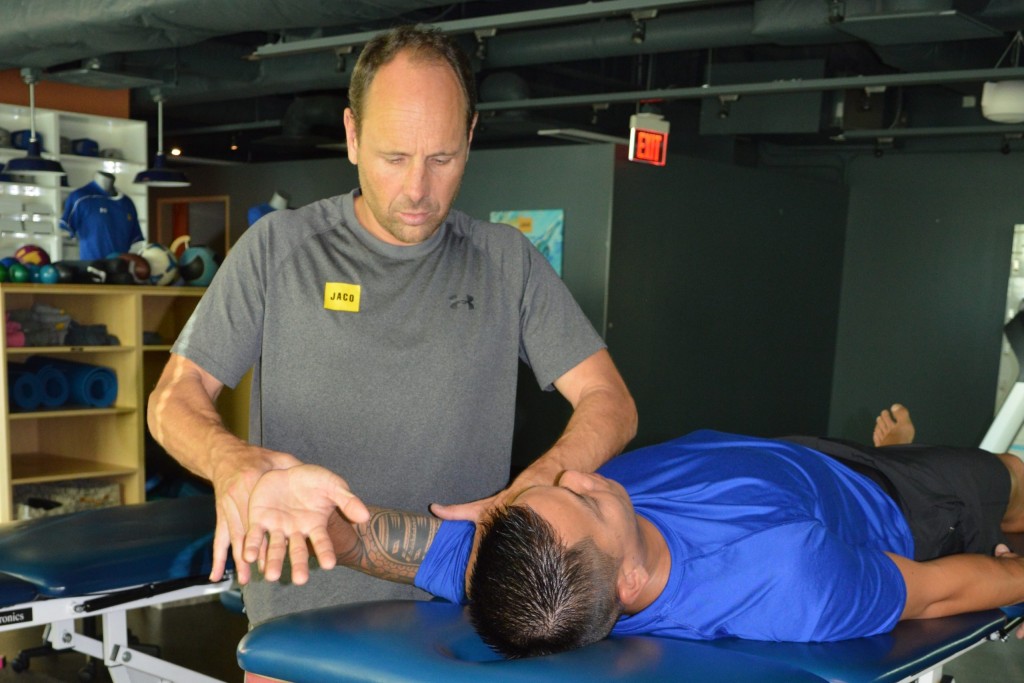 What has been your company's latest pivot or innovation?
Over the last 22 years, we evolved from a clinic that treated mainly athletes, such as soccer players, triathletes and high school athletes with sports injuries, to a huge team of physical therapists in four clinics on O'ahu. We rehab patients after any orthopedic surgery, spine surgery or severe work injury. During the stay-at-home order we have remained open as an essential healthcare service to treat our patients that just underwent surgeries and need us most. As a team, we also started doing more outreach through the internet, TV, magazines and social media to help folks at home stay positive and focus on getting through these difficult times with the help of exercise and human connection. We ramped up our regular calls to our current and former patients to see how they are doing. If your interest in and care for a person is authentic, the connection will endure.
What has been your company's latest opportunity or opportunities?
Even though I am biased, I believe we have a great track record getting patients back to the things they love to do. We have recently ramped up communication with certain large employers to set up physical therapy services for their injured workers. Our goal is to communicate clearly with our patients, establish rapport, attend to their injury and empower the injured individual to return to work. 
In the clinics we have created opportunities for staff therapists to grow into leadership positions through a program that we call "leadership academy". The "new" leaders in our clinics have really helped us create a consistent product that patients and referring physicians recognize as having great outcomes. Character is revealed in hard times and great leadership talent within the company has emerged.
How has your company's experience been with any level of government during this crisis?
After the stay-at-home order was implemented, we saw a drop in patients with nonsurgical conditions. TeleHeatlh was already approved for physicians but Medicare and some local insurers had not officially approved it for physical therapists. Our goal was to be able to follow up with our patients on a regular basis and continue to be able to empower and guide them by showing them (progressing their) exercise routines, advice on selfcare and posture and answer patient's questions. We did our part in the nationwide outreach effort to our elected representatives and Sen. Brian Schatz was very responsive and kept us informed about his talks with Secretary Azar of the federal Department of Health and Human Servicesuyman. Around the middle of April, Medicare approved TeleHealth for patients undergoing physical therapy.
In what ways do you think your business will be different at the end of this year?
By the end of this year I think we will be proficient at guiding individuals in their homes with their exercises through the use of video Telemedicine. There are definitely drawbacks to Telemedicine as therapists cannot use their well-trained hands for joint or soft tissue mobilizations but it's great to see patients in their own environments, and be able to show and remind them of good form and technique. We will also use more video for exercise feedback in the clinic, to explain policies and procedures before patients come into the clinic and for staff training and hiring.
In what ways have you been able to support the broader community beyond your employees and customers?
The pandemic and the conditions we are under in Hawaii have upended a lot of people's lives. In normal times all of our team members in the clinics have a community project, help organize a community event and/or teach in the community about health and fitness. Since we feel we are better off than others I firmly believe that in times like this we have to do even more outreach and help others in need. Personally, I think homelessness in Hawai'i is our community's biggest challenge and how we take care of others may be a reflection of ourselves. I am supporting IHS and other organizations that provide meals for people out of a job or who have no home to go at night. Anyone can fall upon hard times and I believe we can solve this problem together if the will is there.