Virtual Interview on COVID-19: Mark Fukunaga, Chairman and CEO, Servco Pacific Inc.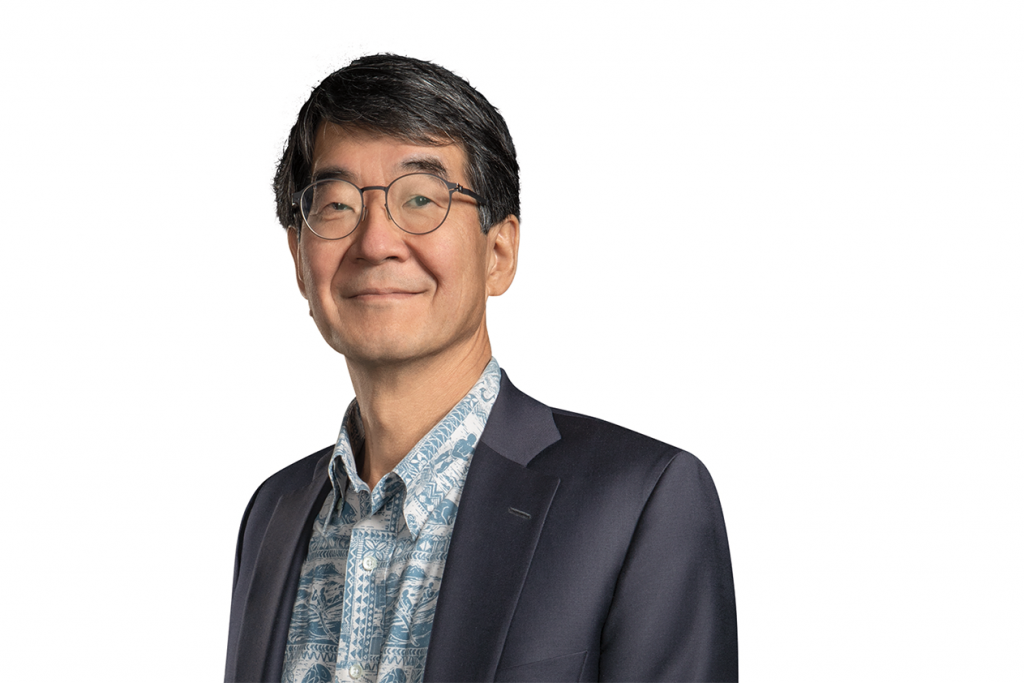 How are you maintaining your company culture?
In times like this, we lean even more heavily on our Core Values, which really do define how we do things and treat each other. We have four (Respect, Service, Teamwork, and Continuous Innovation), and we've ranked our values in order of importance. Respect has been guiding us the most during this time. We've had to make tough decisions like furloughs and "shared pain" pay cuts, but we've done our best to be transparent and honest with our team members about how we're thinking about this unprecedented crisis and what we need to do to get through it. I can also tell you that in a situation that literally changes by the hour, we've already made quite a few mistakes. Luckily at Servco, egos aren't a big thing and we haven't lost our sense of humor, and we've told everyone that while we'll make more mistakes (sad to say, no one was shocked), we promise to fix them as quickly as we can. During times of crisis and uncertainty, trust is incredibly important. We think we have a reservoir of trust from our past actions that should help now, but we have to earn that trust every day.
In the spirt of Teamwork, we've been focusing on maintaining clear lines of communication with team members and customers. Last year, we stood up an internal communications app that's available to team members on desktop, iOS and Android. It was perfect timing, especially given the social distancing now required. Our Executive Committee has been holding (at minimum) weekly All-Hands live streams on the app with all 1,200 Hawai'i-based team members to provide updates and answer questions, in addition to "walking the floors" to hear firsthand any concerns. Daily, we've also provided resources and information to ensure our team members are informed about what's going on within and outside of Servco.
How are you coping amid the COVID-19 crisis?
We've been coping as well as could be expected. We have a robust crisis management plan, but "global pandemic" was not one of the specified scenarios in the plan. Even so, we were able to use many of the key elements to keep our team united and quickly establish new policies and procedures that help ensure the health and safety of our team members and guests while continuing to provide an essential service to our community. We are doing a ton of modeling, based on research and data as much as possible, rather than personal speculation, to guide our thinking.
We've been around for 100 years and we've always gotten this far by taking care of our customers, and that's how we'll weather this storm, too. We understand these are challenging times and many people are relying on their vehicle to get to the pharmacy, the market or to care for a loved one. Our parts and service departments, and limited online sales, continue to operate in a safe, socially distanced way, to ensure our customers get to where they need to go.
Like a lot of businesses, we're making very difficult decisions now, but we've told everyone on Team Servco, including those on furloughs, that no one is alone, that we will do whatever we can to get them through this, and that we want to emerge from this crisis unbroken so that we can welcome everyone back.
Have you found silver linings?
The tenets of social distancing (i.e. stay at home, do things digitally) is what has been changing our business (and social life) more and more every year. Besides the obvious drop in demand for most products and services, this pandemic has drastically changed consumer expectations across the board almost overnight. So, perhaps one silver lining is this crisis is also an opportunity to embrace our core value of Continuous Innovation and fast-track many digital initiatives and rethink our value proposition to our customers. We suspect that the "new normal" that awaits us will be a world that is more online, and we'll need to engage and transact that way more effectively. As folks have said, never waste a crisis.
I would add, on a personal and professional level, it's a scary time now for many of us. These times also bring out the best in people. I see it happening within Team Servco, and it's what makes me confident we will get out OK, albeit slightly bruised, on the other side.
Do you have advice for other local companies?
Each company is being affected by this crisis in unique ways and, like most, I have more questions than answers, even at this point. That said, while we are all focused on our businesses and saving as many jobs as possible, we must not forget about the community that is hurting as well.
Many companies do not have money to give right now, but we can support communities in ways that align with our missions. For Servco, our core value of Service isn't just about serving our customer, but the community at large. We're all about mobility, and we have loaned vehicles and given our Hui car-sharing service to nonprofits now so they can deliver more essential services to our community. We've been encouraged and inspired by many other businesses who have been creative in the ways they put Aloha in action.
Whether or not businesses have the resources to help the wider community, this is the time for all businesses to do the right thing. That means acting safely and responsibly, and not selfishly or recklessly. Everyone's eyes will be on us (partly because folks have nothing else to do), and people here have long memories. Those businesses who do the right thing to the best of their ability will survive and thrive.