Virtual Interview on COVID-19: Andrew Rosen, President, SummitMedia Hawai'i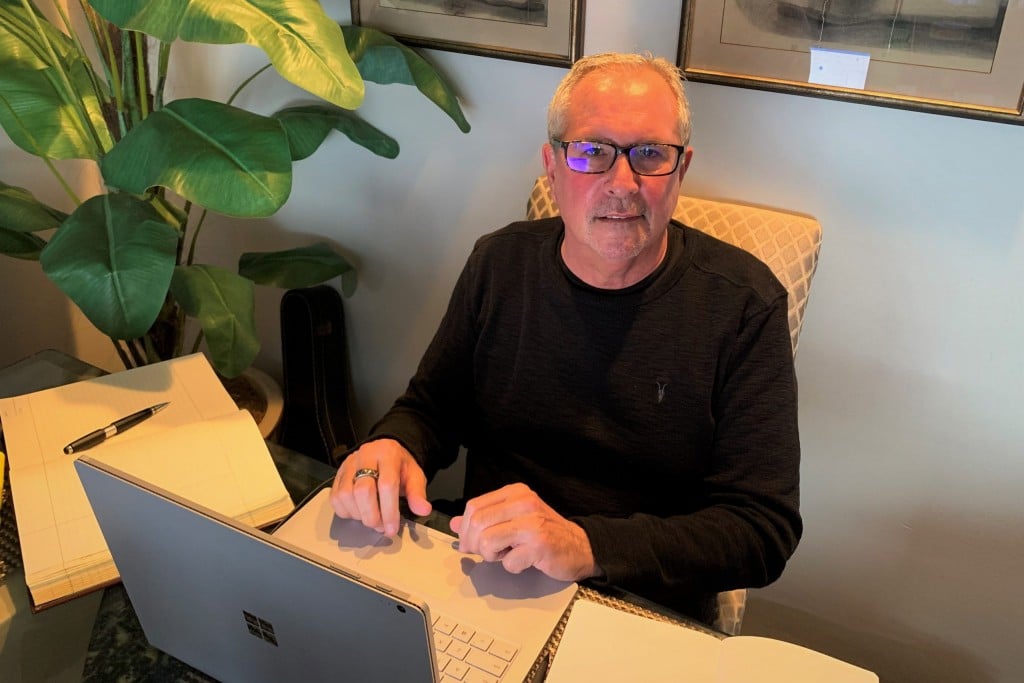 What has been your company's latest pivot or innovation?
As a team, we have been doing outreach to our customers to learn how they are evolving their business model currently and how they think it will change to meet the needs of the consumer. We have been analyzing the impact of the stay at home order and COVID-19 on our audience and local businesses. People come to us to escape. Currently, we are making sure that our brands are providing balance between entertainment and fun while providing the information people need to navigate through this challenging time.
SummitMedia Hawai'i created "Support Local" which is on our websites for small businesses to get the word out. Our medium has always "owned" the dashboard of the car; we are finding from Nielsen research that listening levels are close to what they were pre-stay at home. People still want that connection to our personalities, music, promotions and community service.
SummitMedia LLC. has launched corporate social media pages on Facebook, Twitter, Instagram and LinkedIn platforms. These platforms will connect current employees and future employees, and grow SummitMedia's presence with each other, and connect with our audience and our clients. Additionally, these pages will share the incredible culture of SummitMedia and showcase it as a highly coveted media workplace destination. The corporate social media team will work hand in hand with each SummitMedia market to assist in providing meaningful content to the social media pages.
What has been your company's latest opportunity or opportunities?
SummitMedia Hawai'i has been averaging approximately $2 million annually in public service announcements donated to our local non-profits. We have expanded those efforts. On April 20, we launched an awareness and fundraising campaign for the Domestic Violence Action Center. The stay at home order means victims of domestic violence are "trapped" with their abusers. The Domestic Violence Action Center has added features to make it easier for victims to reach out for help. We are educating people about the different forms that domestic violence takes. In addition, we are encouraging friends and family of potential victims by sharing how they can get help. Our four FM brands, KRTR, KINE, KPHW and KCCN are promoting on air and driving people to station websites, social media and Facebook pages for an easy way to learn more and if possible, contribute.
How has your company's experience been with any level of government during this crisis?
Lt. Governor Josh Green continues to be highly accessible and is a great resource of information for our audience. We post the daily updates provided by the state on our websites. Our local broadcasters association, HAB, has been a tremendous resource. So has the National Association of Broadcasters.
In what ways do you think your business will be different at the end of this year?
As restrictions ease, we will begin to be physically active in the community again. We will need to ensure social distancing and wearing facemasks, and perhaps hold more virtual events. We have found that with the exception of on-air personalities and programming management, we were able to make sure our team is able to work from home. As restrictions lessen, we will continue to wear facemasks, wash hands, practice social distancing and take other safety measures. Currently, we are mailing prizes to contest winners. But we are social people and we will be back to work, slowing easing restrictions as things change from better testing and hopefully a vaccine. The advertising community is utilizing more of our Digital Media Services as part of their multimedia or omnichannel marketing.
In what ways have you been able to support the broader community beyond your employees and customers?
According to Nielsen, our medium is just as important now as a source of information through online streaming (on top of in their cars for essential workers) and for lifting spirits with entertainment. Jocks are well trusted by their listeners, which is why our websites/on air/social media pages are working hard to offer community resources, the latest in news/cancellations/kupuna hours/school info, lists to support local businesses, and enrichment for children like Storytime with Hammertime.
Our KINE morning show, Da Kolohe Krew, have been working with our local artists on air and Facebook Live. They have also been involved with Haku Collective, Talk Story for cultural week and Mele in the Hale "the Merrie Monarch" edition. Plus, they have produced numerous videos on social media from parodies to stunts all to entertain, helping our audience to escape the news for a laugh during these trying times. We also continue to expand our support of the community through public service announcements and programs like our campaign to support the Domestic Violence Action Center.