Custom Cakes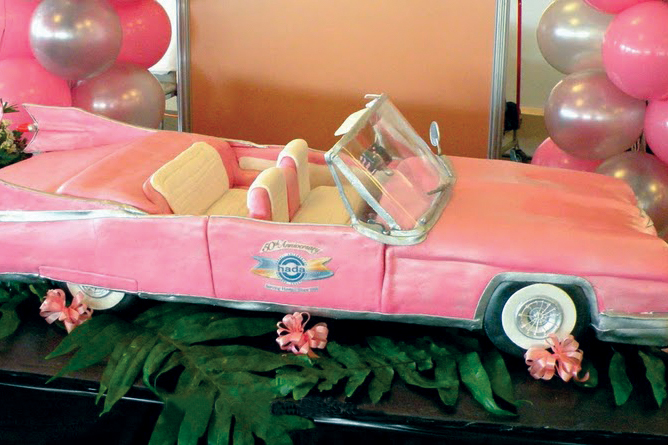 What's It Worth?
$3,000
Abigail Langlas makes special occasions especially sweet.
The cake artist and pastry chef created a four-foot cake shaped like a 1959 pink Cadillac for the 50th anniversary of the Hawaii Automobile Dealers Association three years ago. It took her a week to create and, at $3,000, was her most expensive cake ever.
"These cakes cost so much due to all the details and time and, sometimes, structure that's involved," says Langlas, owner of Cake Works.
For example, an elaborate wedding cake – such as the $2,000 Peach Fantasy she made two years ago – requires a sturdy base with a pole attached. All the layers have to sit on solid bases with holes drilled in them, then stacked with dowels. Of course, the cake has to be decorated, and piping, gum paste work and fondant molding all take time.
The Cadillac was particularly challenging because of its unusual shape and size, which also made it difficult to store and deliver.
"I had to make it in sections, then put it together and finish at the last minute," Langlas says. "I was still putting finishing touches right up until the delivery time."
Not all her cakes cost so much; she says most run between $3.50 and $10 per serving.
cakeworks.org
946-4333