20 for the Next 20: David Sun-Miyashiro, HawaiiKidsCAN
He started HawaiiKidsCAN in 2017 to advocate for equitable learning environments for all students.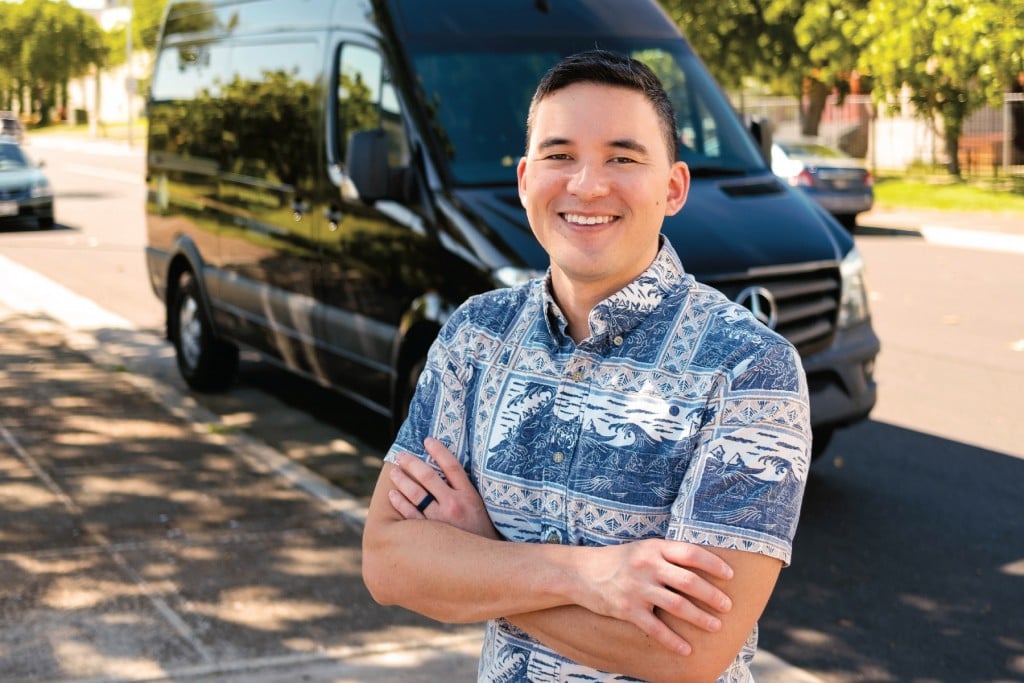 David Sun-Miyashiro
Executive Director, HawaiiKidsCAN
When David Sun-Miyashiro signed up with Teach For America to be a special education teacher at Wahiawā Middle School in 2008, he didn't anticipate school would only be four days a week.
The state's "furlough Fridays" policy was not only a controversial cost-cutting measure for Hawai'i's public schools but also a catalyst for Sun-Miyashiro's passion to improve the local education system.
"I just remember how powerless I felt at the time. Here I am as a young teacher, I love working with my kids, I want to help them," he says.
He finished his master's in education and special education from UH and then earned a master's degree in education, education policy and management from Harvard. He worked as a press secretary for Mazie Hirono in Washington, D.C., before returning to O'ahu.
"I always felt like the plan was not to settle down on the East Coast or in D.C., but to take the things I had learned and bring them back to Hawai'i," he says.
In 2017, Sun-Miyashiro started HawaiiKidsCAN, a local advocacy chapter of the 50-State Campaign for Achievement Now, which advocates for equitable learning environments for all students.
Phoenix Maimiti Valentine, a former participant in a HawaiiKidsCAN program and now a board member, says Sun-Miyashiro mentored her to speak to her Wai'anae Coast community about better education.
"David was supporting me the whole time," she says. "He's one of the most amazing teachers I've met. He encourages students and he pushes them to do things that maybe they hadn't imagined they could do. He urges them to share their voice and their opinion with the world."
Sun-Miyashiro says that at the start of the pandemic, he saw teachers scramble to hold classes virtually. And he found the distribution of computers was less a problem than students' access to the internet.
"Internet subscriptions are expensive, or maybe it's a family of five kids sharing one cellphone hot spot to do Zoom. That's just totally inadequate," he says.
So with grants from partners like Kamehameha Schools and Teach For America, HawaiiKidsCAN launched "Wifi on Wheels" in September 2020 – two buses equipped with internet hot spots that parked in areas of need. As of January 2022, there are eight active Wifi on Wheels sites spread across O'ahu, Moloka'i, Maui and Hawai'i Island.
"I think the overall lesson I've had from Covid is: You're not always looking for the perfect solution, but you're looking for a solution. There's a lot of things you can do out there," Sun-Miyashiro says.