20 for the Next 20: Dayna Matsumoto, Central Pacific Bank
The Central Pacific Bank executive serves as the board treasurer of the Girl Scouts of Hawai'i and played a vital role in the rebuild its Camp Paumalū on O'ahu's North Shore.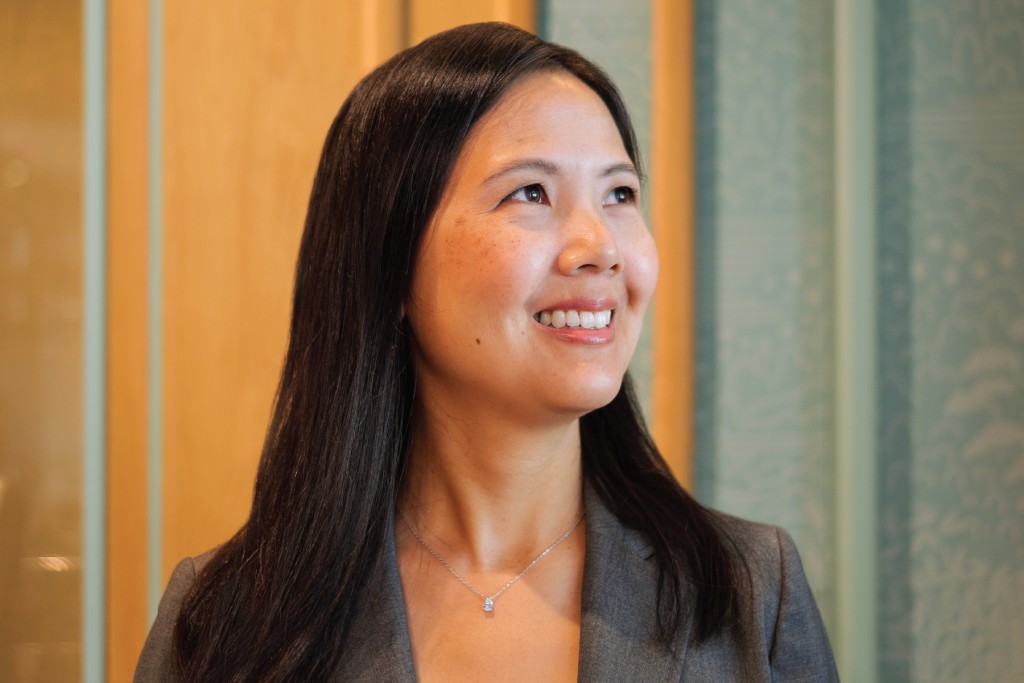 Dayna Matsumoto
Group Senior VP and Controller, Central Pacific Bank
Dayna Matsumoto started at Central Pacific Bank as a part-time teller while in college and earned her way up. She credits her family for her work ethic and determination.
"My mom and my dad don't come from wealthy families and they both worked multiple jobs just for basic needs," Matsumoto says. "My mom lost her dad when she was very young, so she was raised by a single mother of four daughters, and they immigrated here from Hong Kong when she was 13. She didn't speak any English at the time.
"My dad comes from a big local family, and when he and my mom had kids, he was still finishing his education at UH, working and paying for it all himself. … My parents and my popo (grandmother) instilled the value of hard work in me and my brother at a very young age, and as soon as we became of age to work, we both got part-time jobs. I think it has helped me in my career and helped me become successful."
Wendilee Adkins, CPB's training and organizational development manager, says: "Dayna has always been a people-focused and success-driven manager who strongly believes in leading by example.
"She believes in going above and beyond to serve others and her primary focus is about adding value whenever and wherever she can," Adkins says.
Matsumoto and her team were instrumental in the bank's PPP initiative in 2020, in which CPB processed about 7,200 federal loan applications and eventually issued over 1,000 checks to business clients.
Matsumoto is also board treasurer of Girl Scouts of Hawai'i and played a vital role in the rebuild of Camp Paumalū, the Girl Scout camp on O'ahu's North Shore.
She budgeted over $8 million, secured financing and donations, and helped manage the project, which started in 2019. Work continued through the pandemic and was completed in fall 2021. It's now a place where girls can learn about STEM – science, technology, engineering, and math – in a fun and modern environment.
"Dayna's leadership and enthusiasm for the mission, and commitment to developing the next generation of girl leaders in our state has been greatly appreciated," says Shari Chang, CEO of Girl Scouts of Hawai'i. "Her resilience and determination in helping us reach our goals has led to expanded programming and improved assets that will benefit thousands of girls annually."