Defense against Disease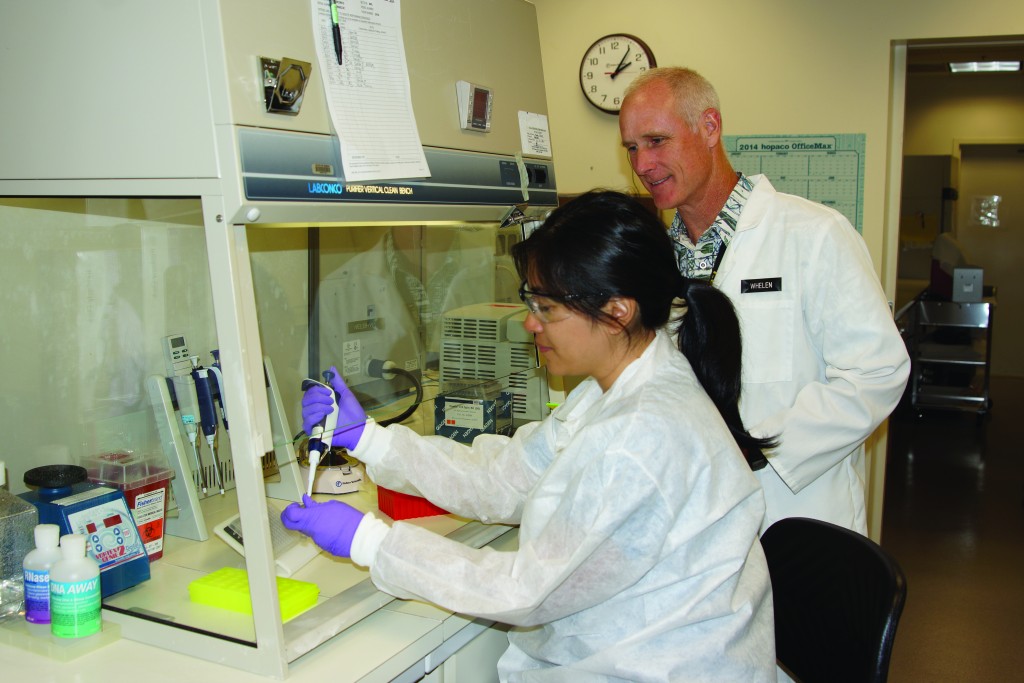 Name: A. Christian Whelen
Job: Administrator, state Laboratories Division
Experience: 28 years in healthcare
---
Responsibilities: 
If the Ebola virus somehow found its way from Africa to Hawaii, Chris Whelen would lead the local analytical testing to help the national Centers for Disease Control and Prevention manage the situation. He has worked with swine flu, leptospirosis, typhus and rat lungworm, to name just a few diseases. One might say pandemics are his thing, but they're just part of the many responsibilities for him and his division.
Some others include regional bioterrorism testing; assessing beach- and drinking-water quality; monitoring air quality for vog; testing for swine flu, dengue fever and Middle East Respiratory Syndrome (MERS) throughout Hawaii and the Pacific; and assessing the impact of disasters such as the 2013 molasses spill in Honolulu Harbor.
Start:
Whelen earned a Ph.D. in microbiology from the University of North Dakota and spent a 20-year career in U.S. Army hospitals across the nation and in Germany.
Toughest part: 
"Getting the resources we need to do the work in the right way," he says. For example, electrical costs doubled from 2010 to 2013. He says the Laboratories Division has to pay 55 percent of its $2.3 million operating budget just to keep its Kamauleule Building running.
Surprising fact:   
Whelen has been a competitive gymnast since his college days and was one of 18 who made it to the national finals his senior year. He continues to compete and, in 2005, won gold in six events plus all-around at the National Senior Olympics. A total fitness buff, he also paddles for Ka Mamalahoe Canoe Club.
Current challenge:   
Working with the national Centers for Disease Control and Prevention on Chikungunya, a mosquito-borne virus in the Caribbean that has spread to Puerto Rico, Florida and American Samoa. The state lab is helping the CDC and the state of Hawaii understand the outbreak and how to handle it in the Pacific.
Salary range for this job:   
$85,560 to $121,776.