Design Repurposing at Chai Studio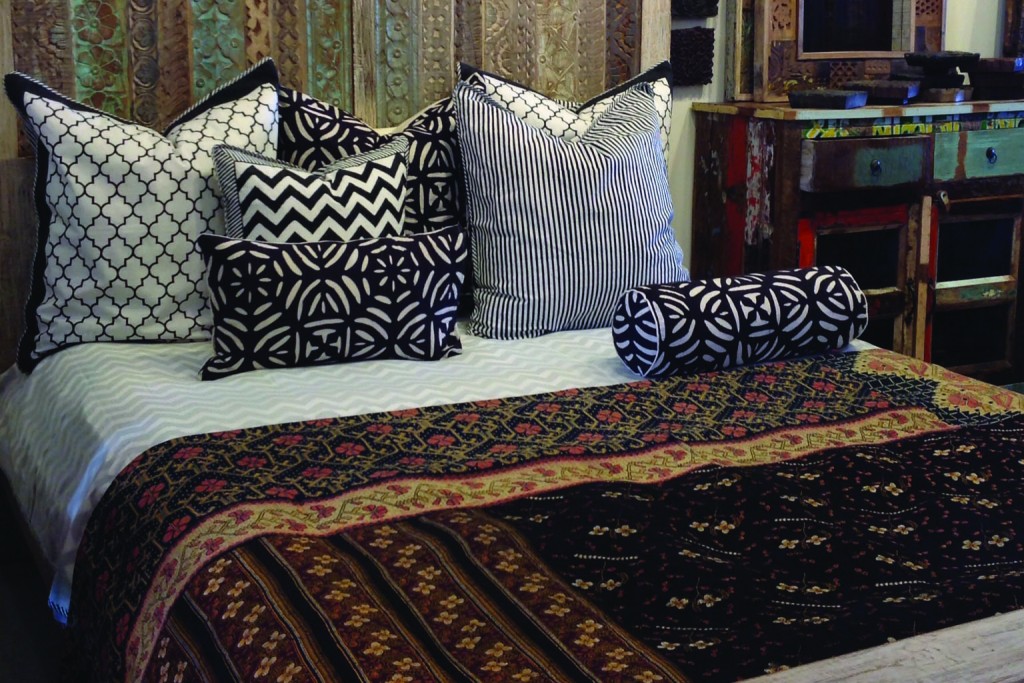 Amerjit Ghag strolled around her shop, Chai Studio,  at Ward Warehouse and pointed out everything that was repurposed. There was a lot.
Like the large wooden mills used to grind grain that she topped with cushions using old sari material and converted into ottomans. Or the teak coffee table made from remnants of an intricately carved ceiling.  There's even a bed frame that was once the side of a home, complete with a window with shutters.
"It was a wall, now it's a bed," Ghag said, excitedly. "Repurposed!"
"It's all about the lifestyle we're creating," she said. "It's about caring for the Earth through repurposing and up-cycling. It's about caring about the artisans and supporting these people in whatever small way we can."
Ghag can tell you about every artisan she works with, from the Kauai jewelry designer who crafts unique mala (prayer beads) to the artisan in India who she watched hand carve wooden blocks with which she uses to print fabric. Knowing who made these goods is very important to her.
"There's a story to everything," she says.