Do Drop In to the Dew Drop Inn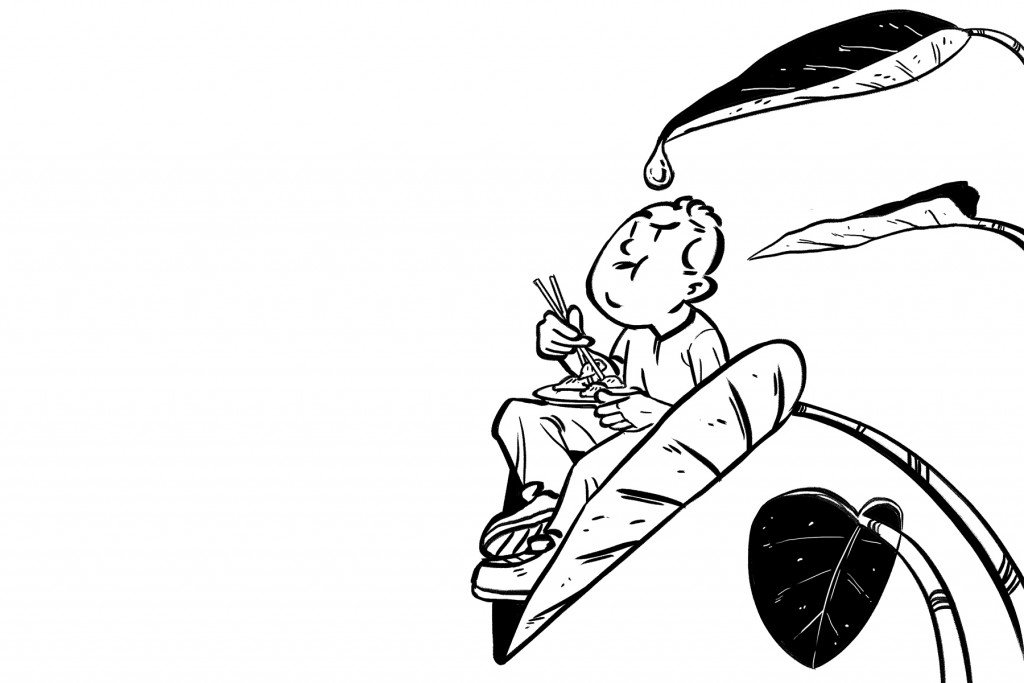 Cooking runs deep
in the Tsai family.
From grandfather to father to Charlie, and now to son Jimmy, culinary skills are like a family heirloom.
Charlie is the chef, owner and manager of Dew Drop Inn. The dumplings, drunken chicken and Shanghai bun are just a few of the dishes that have been passed down from his grandfather, who owned a well-known restaurant in Shanghai.
Charlie learned how to cook from his father in Taipei, Taiwan, and took over the Dew Drop Inn in 1991 when a friend sold it and returned to Beijing.  The restaurant's name in Chinese has two characters. The first, which is not included in the English translation, is an abbreviation for Beijing, his friend's home city.
The second character means dew, Charlie says. He isn't sure why his friend chose the name but thinks it's because dew in Chinese culture represents new life. "Every day is a new one. Every day is different," he says. "I thought it was a good name, too."
"We have lawyers and doctors who come here," says Charlie.  "It's a small restaurant, but I think very high class."
Dew Drop Inn
1088 S Beretania St, Honolulu, HI 96814
(808) 526-9522
What's In A Name is a recurring feature about local businesses with unusual names.