My Second Job Is Performing in Drag as Marina Del Rey
"Drag is an artistic means of expression," says Mark Imaizumi, who has developed his art over 25 years.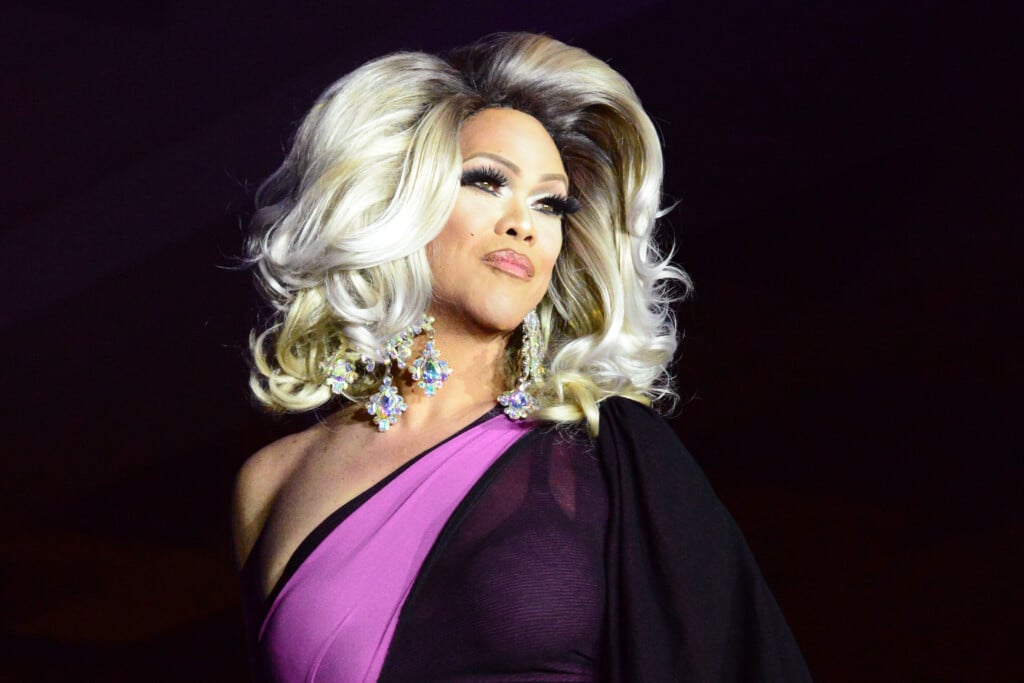 Real Name: Mark Imaizumi
Stage Name: Marina Del Rey
Job: Drag Queen
Beginnings: While in Los Angeles for college, Mark Imaizumi says, he was inspired by French fashion designer Thierry Mugler's punk vampire-themed collection.
"It was very graphic, bold, sharp and stylized. It was so beautiful. My roommate and I were going to a party, so I decided I wanted to take from that style. It was my first try really playing with makeup."
Imaizumi continued this playful interaction with makeup and self-expression. He would dress up and go to parties with his friends where he would receive attention and performance offers: "Thus the continuum and expansion of drag."
Rewards: Imaizumi's full-time job is in health care; his work as the drag queen Marina Del Rey is part-time on weekends and for special events.
Why does he do it? "Expression, attempt, and exploration. It's living out your influences and the things that inspire you. It is the development of character and the interpretation of storytelling."
He says his drag performances – which are a blend of dancing and lip-syncing to music – are vehicles that give depth to what he's feeling and inspired by.
Challenges: "Sometimes you can get into your head with nerves, but I try to remind myself that nerves remind you that you care enough to be nervous."
But with experience comes confidence, and Imaizumi has been performing as a drag queen for 25 years. The more you do it, the more you are at ease being on display, he says.
Imaizumi says cultivating the persona of Marina Del Rey allowed him to "understand more about being present and… knowing there is a platform I now can use."
Tips for Success: "Anything in a creative sense is an outlet: to express or experiment or try. It does not convert you to anything, it does not commit you to anything. Drag is an artistic means of expression."
It is something you have to nurture, like any other art, he says, and there is a lot of time and respect that goes into the portrayal. He mentors others who want to perform as drag queens.
"When drag takes its place, it is a pricey and respected pursuit. It opens so many doors of thought and understanding."
---
This interview has been edited for clarity and conciseness.