How to Draw Tourists to Your Off-the-Beaten-Path Business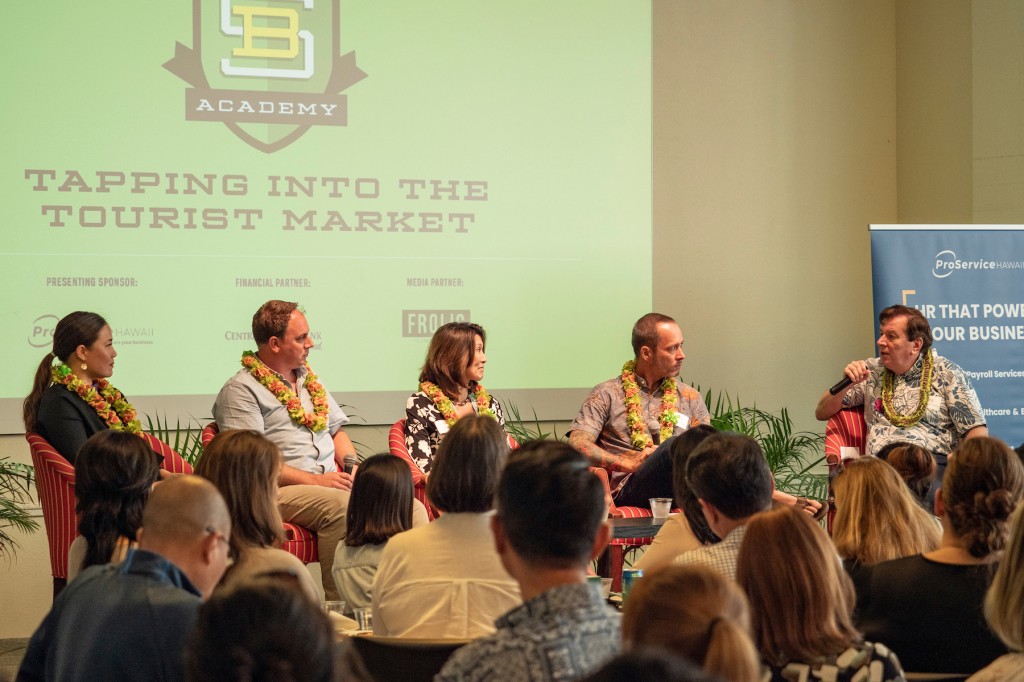 Sunday, June 2, 2019, 11:00 am – 1:30 am
By Taahirah Ali
There are many ways you can draw tourists to your local business, even if it's not located in a tourist area. That was the message at a sold-out Hawaii Business SmallBiz Academy luncheon on Wednesday at the downtown YWCA.
Here are four takeaways from the entrepreneurs and marketing experts on the panel.
• Tell your business' or founder's story: Visitors are more willing than ever to venture outside of Waikiki, said Meli James, co-founder of Mana Up and president of the Hawaii Venture Capital Association.
Visitors "want to learn and they actually respect the culture and this melting pot of many cultures that make up Hawaii," James said. They know the difference between an authentic experience and a tourist trap, so tell these customers the story of your brand and why it is uniquely Hawaiian. And don't be afraid to get personal: Today's tourists, especially Millennials, are curious about the lives and values of small business owners, she says.
One way to get your name and your story out there is to create relationships with hospitality employees, such as waiters, bartenders and hotel concierges, said Kyle Reutner, brand manager at Ko Hana Distillers. Tourists ask these people for local recommendations and word of mouth can help drive more traffic to your business.
• Find your crowd: Most business owners want to have as many customers as possible but remember that "everything isn't for everyone and that's something you have to embrace," Reutner said. Think about the kind of people who would be as enthusiastic about your brand as you are and focus on your relationship with that specific audience. It is better to have a smaller, more engaged consumer base than a larger one with no connection to your product.
• Shake up your digital marketing strategy: Social media is the key to a successful business but Gina Chun, senior director of advertising & marketing programs at the Hawaii Visitors & Convention Bureau, reminded the audience that "it's the lap of luxury to be able to show a 3-minute video" in the age of continuous scrolling. Create a condensed version of your pitch for your online marketing that followers can quickly read and understand.
• Don't forget your regulars: "The day that there's more visitors than locals in our restaurants, I'm going to close up shop," Ed Kenney, chef and owner of Town Hospitality Group said to the delight of the audience.
Visitors are a great source of revenue, but if you want to avoid becoming a tourist only hotspot, make sure you take care of local consumers. Offering occasional perks like kamaaina discounts or priority seating will make your everyday customers feel appreciated and loyal to your business.
YWCA Laniakea, Richards Street, Honolulu, HI, USA