E-Wisdom for Hawai'i's E-Commerce Newbies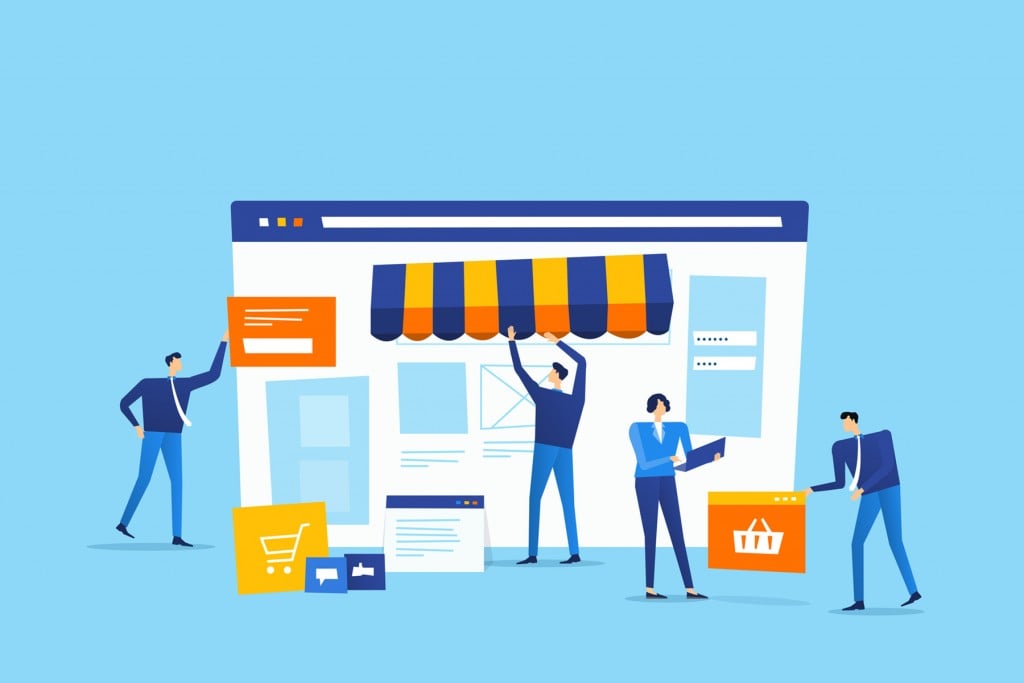 Good advice from digitally savvy entrepreneurs for those who want to increase their online sales. Second of two parts.
The businesses interviewed for Part I in this series did not achieve success overnight. Here are some of the lessons they learned, plus advice from experts in retail, IT and digital marketing.
1. It's Easier Now to Build an Online Store
Business owners no longer need to write code or have web development skills to build an online store. Platforms like Shopify, which has templates that business owners can use, make the process a lot easier, says Meli James, co-founder of the Mana Up accelerator program.
Derek Gabriel, co-founder and owner of local tech company Ignite Solutions, says companies just entering the digital marketplace should not start from scratch. "Use an existing platform (such as Shopify) or a service from a partner," he says.
2. Make Connections and Get Feedback
Some business owners are able to evaluate their own e-commerce sites as if they were new customers, says Kelleigh Stewart, co-founder of Big Island Coffee Roasters, and can tell if something is confusing or not working. If you can't do that, hire someone or use an app to do it for you.
Remember, it's not just about getting a customer to make a purchase. Customers want a story from your website and a connection with your brand.
"Sometimes, I see business owners and hear about them, who are like, 'How can I get people to spend more?' It's not about that. It's not about them spending more," she says. "This is all about connection and you have to really care about your customers in order to make it work."
You build connections by doing more than just selling products. Ashley Mariko Johnson, owner of Mohala Eyewear, designed eyewear to break the one-size-fits-all standard of the sunglasses market. "We are updating our website to be an education tool that teaches women how to choose sunglasses for their unique face, shape and nose bridge," she says.
3. Collect Data
Jon Kaneshiro, CTO of PRTech, a local digital marketing agency, writes in an email that a variety of customer data can be collected.
Data on browser type, language preferences, local time zones and screen sizes can help businesses track and analyze customer behavior. That aggregation can help a business improve customers' online experiences, he says.
Businesses should also collect data on how customers are interacting with their brands. One metric to watch is the bounce rate, which measures the percentage of visits in which a person enters a website and then leaves after viewing one page.
"If your website has a high bounce rate due to a majority of visitors who come and then leave without completing the actions/goals you desire, such as making a purchase, then it is an indicator that something is wrong with your website," Kaneshiro writes. "It may be the content on your website is not engaging or relevant for visitors or it may be the way the website is designed."
He adds that with the rise of consumer data privacy regulations, such as the European Union's General Data Protection Regulations and the California Consumer Privacy Act, retailers do not own customer data and instead manage the data they collect to sell and market products.
"Under the GDPR and CCPA, customers are given greater ownership and control of their data and more rights around how that data is collected," he writes. "The GDPR applies to all businesses operating both inside and outside of the European Union (EU) and European Economic Area (EEA) who do business with EU citizens. The CCPA applies to citizens of California and to whoever may sell to them and collect their data."
4. Build Partnerships
The partnerships can be with other retailers who sell different products. Kaua'i's Monkeypod Jam created a partnership with the Wine Shop in Kōloa that allows both businesses to expand their offerings in the Kaua'i market.
Mana Up's James says, "Partnerships with brands that have a shared vision can exponentially make more impact." Her accelerator with its own online store, Mana Up, has formed sales-channel partnerships with HAWAI'I Magazine and the CSA O'ahu Fresh to reach new markets
Punalu'u Bake Shop collaborates with influencer partners who actively refer customers to the bake shop's website, such as Yelp, the Hawai'i Tourism Authority's Go Hawaii site, Love Big Island and the Hawaii Food Manufacturers Association's Foods of Hawaii site, says GM Connie Koi.
Your vendors are also potential partners. "The only person who wants your business to survive more than you are your vendors," Ignite Solutions' Gabriel says, and notes that one of his clients now receives free online ordering and gift card services from a vendor that once charged extra for those items. "Right now, there are so many opportunities, discounts and partner programs. Just reach out to your partners and see what they have."
5. Leverage the Hawai'i Brand
Tourism has shut down, but James says local retailers can still bank on the world's love of Hawai'i. "Our local brands can bring Hawai'i to the world. Our revenue streams do not have to be based on visitors physically coming here to buy things," James says.
She believes an authentic connection to Hawai'i's culture can be created with storytelling and sharing online.