East Oʻahu Magazine: 2019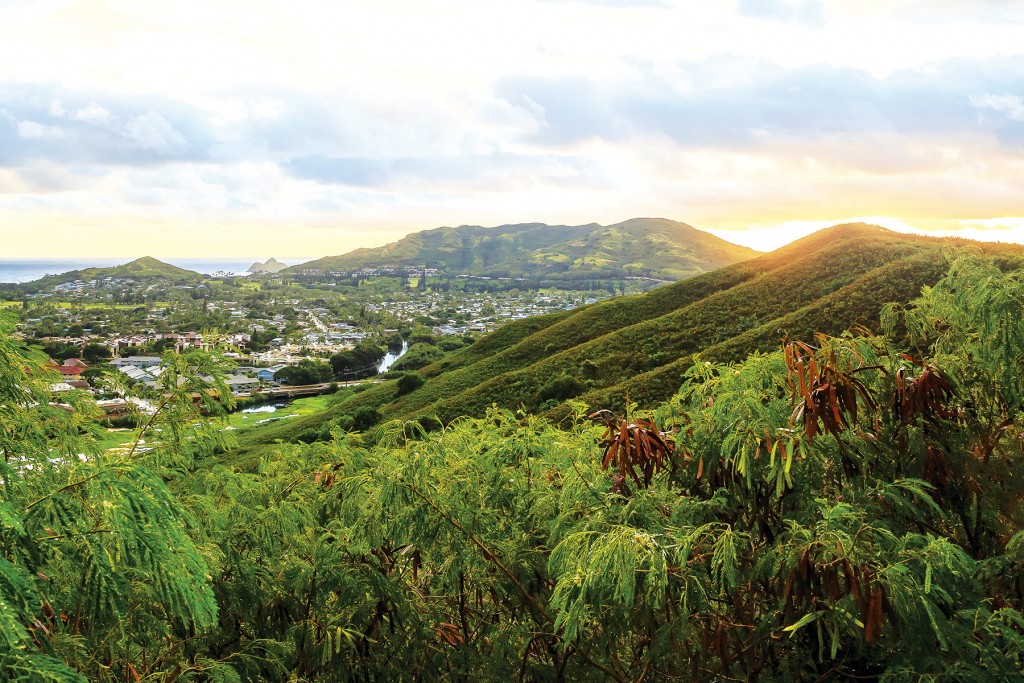 A L O H A
Kailua Chamber of Commerce is honored to work with Hawaii Business Magazine on this issue of East O'ahu Magazine.
The Kailua Chamber of Commerce inspires individual civic responsibility and community engagement, encourages commerce and promotes the prosperity of Kailua. With more than 190 members, small business owners, nonprofits and community members, we are proud to be part of an active, thriving community, which is supported by residents, visitors and fellow businesses.
Kailua is an integral part of East O'ahu. With commerce growing rapidly in the last several years, our businesses—small and large—fuel our economy and have provided opportunities for Windward residents to work in the communities in which they live, creating incredible added value to life on our island.
Kailua is a close-knit community, and while we may not always have the same ideology, we all are committed to making our community the very best it can be for our people, our businesses and our economy.
As my time as president of the Kailua Chamber of Commerce comes to a close, on behalf of our membership, I'd like to express our gratitude to Hawaii Business Magazine for our partnership and the opportunity to share the stories of so many of the successful businesses that help our Kailua community flourish.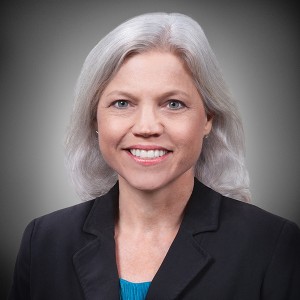 Mahalo and enjoy!
Catherine Sato
President, Kailua Chamber of Commerce
Kāne'ohe, like much of the State, is seeing a shift in the community as the baby boomer generation ages and the demand for related services arise. The recent opening of the Plaza Assisted Living facility and investments by Adventist Health Castle to renovate their medical office building and purchase and eventually redevelop the HPU Hawaii Loa campus are direct reflections of responses to these changing demands.
What was once a flourishing agricultural community formed by the traditional Hawaiian ahupua'a system has developed into an accessible refuge where families settle into the community for many generations. In preserving the traditional and cultural practices of Native Hawaiians, there are a collection of community and nonprofit organizations committed to the perpetuation of these practices including fishpond restoration and renewed lo'i farming.
Kāne'ohe Business Group (KBG) is celebrating our 50th anniversary this year after being founded in 1969 by a group of business people led by Evans Yim. Kāne'ohe is still mainly comprised of family-owned small businesses faithfully serving this community for multiple generations. KBG and its members have successfully made contributions leading to opening of the first Satellite City Hall, construction of the Senior Center, the opening of and eventual widening of Kahekili Highway, and the opening of Windward Mall. Most recently KBG was a co-organizer of the Windward Ho'olaule'a supporting scholarships for Windward Community College students.
Thank you to Hawaii Business Magazine for the commitment to showcasing the stories and people preserving this community for generations to come.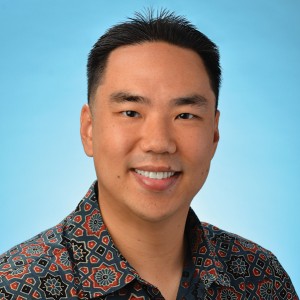 Matt Hara
President, Kāne'ohe Business Group
Building Better Business
The Kāne'ohe Business Group was established 50 years ago to offer a range of business networking opportunities. The group's president, Matt Hara, shared that the group hosts regular luncheons featuring a variety of guest speakers who deliver news and insights to the business community. This past September, Senators Jarrett Keohokalole and Lisa Kitagawa of State House District 48 talked about the new project they've spearheaded in partnership with The Castle Foundation and the Hawaii State Legislature. The goal of their project is to address the homelessness problem in the Windward district. In addition to its networking events, the Kāne'ohe Business Group's website, www.kaneohebusinessgroup.com, maintains a directory of local business group members and a blog that features photos and recaps of the group's luncheons, where the efforts of individual contributors to the community are recognized.
A Collective Community
Inland from East O'ahu's famous beaches and offshore islands including Nā Mokulua (The Mokes), Popoia Island (Flat Island), Moku o Lo'e (Coconut Island) in Kāne'ohe, Mokoli'i (Chinaman's Hat) and Ma¯nana Island (Rabbit Island), the vibrant community on this side of the island has developed strength through a fabric of togetherness. East O'ahu's businesses and organizations deliver services to residents and visitors while also supporting the community at large in areas including primary and secondary education, higher education, business networking, health, faith, and by investing in the area's rich Hawaiian heritage.
A SMART INVESTMENT IN OUR FUTURE
Growing Higher Education
Windward Community College provides its students with a rich offering of courses and this fall semester marked a milestone with the addition of free childcare at the college's on-campus Hānaiaulu Childcare Center. "Our goal is to help our students persist in school and graduate, as well as provide quality care for our infants and toddlers ages six months through 36 months," said Puanani Kama, childcare center director. As stated on its website, "The mission of Ke Kula Kamali'i 'o Hānaiaulu is to foster a child-centered learning environment that will enhance the growth of language and culture, while creating a safe space so that parents have peace of mind while continuing their studies toward college graduation."
Development of this valuable community resource was made possible by funds from Kamehameha Schools Community Investing Program, which allows for the program to be professionally staffed. The U.S. Department of Education C-CAMPIS (Childcare Access Means Parents in School) funds are paying for student workers at the center. Ke Kumu Pali, the Hawaiian advisory board of Windward Community College, provided funding for the facility's furniture. Ke Kumu Pali and Hānaiulu Childcare Center Director Puanani Kama furthered fundraising by holding bake sales at the Windward Ho'olaule'a and a luau fundraiser. Recognizing the needs of the community, the Ko'olaupoko Hawaiian Civic Club advocated for support of this project. Representative Scot Matayoshi introduced a bill into the legislature to provide for the childcare director position in perpetuity. Representative Lisa Kitagawa and Senator Jarrett Keohokalole further supported this bill, which was signed into legislation last summer.
For WCC student parents of keiki who are 5-12 years old, starting in the 2020 spring semester Kids' College will provide constructive childcare on campus. Keiki will receive homework assistance and enjoy activities in art, music, Hawaiian studies and more. Eligibility for Kids' College includes designation of WCC as the student parent's home campus and taking at least one evening course at WCC.
Our Keiki: Tomorrow's Leaders
Le Jardin Academy's mission is to prepare students from preschool through grade 12 to positively impact the world. At its campus in Kailua, the International Baccalaureate (IB) World school's curriculum is rooted in students' exploration of current global issues including climate change, water scarcity, finite resources, the role of active engagement and civic environmentalism.
In the Academy's preschool, 3 and 4-year-olds learn about water usage by removing the bottom pipes from sinks to collect and measure the water wasted. By the 3rd grade, an inquiry into the sustainability of water is far more complex, with consideration given to economic and geographic constraints. By the 10th grade, students look at local water rights issues and the role people in Hawai'i play.
In the middle and high school, students are required to take action on a topic or issue they are passionate about. Students also participate in community service through multiple school-planned events. This year the school is launching its "service hui" in which high school students propose their own service clubs, meet to plan and take action together to positively impact the local community.
In the Academy's high school the Wild Kids Leadership Council consists of young environmental activists that raise awareness of and work with a range of local organizations to promote greater environmental sustainability on O'ahu.
GOING BEYOND RETAIL
With roots in sugar and agriculture and nearly 150 years in Hawai'i', Alexander & Baldwin has reinvented itself as the largest owner of grocery-anchored neighborhood shopping centers in Hawai'i, where local residents shop for groceries, dine at neighborhood restaurants and shop at local merchants. In East O'ahu, A&B serves the Kailua, Aikahi and Kāne'ohe communities. In Kailua Town, A&B owns approximately 70 percent of the retail space including the Lau Hala Shops, an adaptive reuse of the former Macy's building with 46,000 square feet of retail that opened in 2018. A&B collected and utilized community feedback that pointed toward renovating the original structure to preserve its historic elements and develop a new community gathering space. Tenants at Lau Hala Shops include the UFC Gym, Maui Brewing Company, Chef Roy Yamaguchi's Goen Dining + Bar, Down to Earth, and D'Vine Kailua Wine Bar. Local Kailua artist Leanna Wolff was commissioned to create a painting for the Lau Hala Shops lobby, incorporating plastic pieces collected by A&B employees. Each year, A&B employees volunteer to clear trash and collect micro-plastic littering the sand at Kalama Beach in Kailua. The company also invites students from local high schools to join the effort and earn grants that support their Project Graduation fundraising efforts.
In August, A&B announced plans to make improvements to the Aikahi Park Shopping Center, a 98,000 square-foot center anchored by Safeway in Kailua, with construction starting later this year. A&B also owns Kāne'ohe Bay Shopping Center, a 125,400 square-foot center anchored by Safeway and Longs.
Alexander & Baldwin has a longstanding philanthropic tradition deeply rooted in its company culture. In 2018, community investments by A&B's Kokua Giving Program made a broad impact with $1.2 million in contributions to 313 organizations across the state of Hawai'i, and a total of more than $6 million since 2012. This culture of giving extends to A&B's employees who are encouraged to lend their time, talents and professional expertise to charitable, professional, and other nonprofit organizations in their communities, including programs that match volunteer time and personal cash donations.
In August, A&B joined other community partners to fund the opening of the Kāne'ohe Joint Outreach Center, a new medical and human services clinic serving the homeless population in Windward O'ahu. The center offers a one-stop shop of services, including a walk-in medical clinic, social services and referrals to drug abuse and mental health treatment services. It also provides clothing, hygiene items and food supplies.
EAST OʻAHU FISHPONDS
Growing seafood for the community is an essential component of the mission behind East O'ahu's fishponds. Paepae o He'eia is a private non-profit organization dedicated to caring for He'eia Fishpond – an ancient Hawaiian fishpond located in He'eia, Ko'olaupoko, O'ahu. The organization offers restoration, education and production programs to the community. Made possible by support from Kamehameha Schools, Paepae o He'eia offers paid internships to youth and young adults throughout the year. The internships provide the opportunity to learn wahi pana, about numerous kia'i loko, fishing techniques, invasive species, and to experience place-specific education. In the fall and spring the Ku Hou Kuapa internship dives deeper into learning what it takes to restore, manage, and maintain He'eia Fishpond.
The Waikalua Loko Fishpond, located near Kāne'ohe Beach Park, is now stewarded by The Pacific American Foundation. For two decades, an intensive effort by students, community groups, public and private partners, and individual members of the greater community breathed new life back into the 400-year-old fishpond. As the wall was rebuilt stone-by-stone and each native plant took root, a foundation was established for a healthier and sustainable future, honoring the rich cultural and natural heritage of the Kāne'ohe ahupua'a.
Kāko'o 'Ōiwi is a He'eia, O'ahu based nonprofit organization whose mission is to perpetuate the cultural and spiritual practices of Native Hawaiians and work to restore agricultural and ecological productivity to the alluvial wetlands of He'eia, Ko'olaupoko, O'ahu. The 405-acre property referred to as Hoi, or the He'eia Wetlands, is a marshland formed by the waters of Ha'ikū and Ioleka'a valleys. In January of 2010, Kāko'o 'Ōiwi acquired a 38-year lease for the property from the Hawaii Community Development Authority to promote educational programs, cultural use, ecological restoration and sustainable agriculture. Based upon traditional and historic land use of the property and the vision for Hoi articulated by Kūpuna and the community, Kāko'o 'Ōiwi created Māhuahua 'Ai o Hoi or "re-planting the fruit of Hoi," a community-driven project to restore the once thriving natural, cultural, social and economic values of Hoi for the benefit of the community.
A KAILUA LANDMARK
Kalapawai Market owner Lindsey Dymond grew up in Kailua and knows firsthand that you "live and die by the people in your neighborhood. You have to be there for them. This is a family oriented town and you have to do what's best for the kids." Kalapawai Market provides for the families it serves in Kailua in two locations: Kailua Beach, which opened its doors in 1932 and Kailua Town, which opened in 2006.
From the first cup of coffee in the morning to a bottle of wine to enjoy with dinner, Kalapawai is a steady community contributor. You will see Kalapawai Market's logo in Castle High School's theater programs and the market wrote an endowment for a senior scholarship to Le Jardin Academy, requiring the student who receives the award to work. The market regularly donates to community causes including Kailua's 4th of July fireworks and The Outdoor Circle. Local kids gain experience by requesting donations directly. "Becoming involved in the community support weaves a business into the fabric of that community," says Dymond.
COMMUNITY FAITH
Shannon Marocco, part of the husband and wife team who are the pastors at King's Chapel O'ahu, shared that "King's Chapel O'ahu's heart is in partnerships with the community." The church is located off Kalaniana'ole Highway in the Niu Valley Shopping Center and regularly provides support to Niu Valley Middle School's campus clean-up days, repainting the school and connecting with youth. King's Chapel O'ahu is excited about the upcoming opening of its café with a playground for kids and a place where parents can meet throughout the week for support and community. The Chapel's active youth ministry includes an Adventure Kids program, ipu lessons, and a children's choir. On Wednesday evenings the chapel hosts community classes in parenting, marriage, health, and financial wellness. Sunday services focusing on people, power and purpose are held at 8 a.m., 10 a.m., and 6 p.m.
King's Chapel provides weekly ministry to the homeless in Waimanalo and free community events including Jump and Treat Halloween and an Easter Extravaganza. Shannon Marocco organizes Women of Purpose networking events twice yearly, featuring guest speakers such as Andria Tupola and women leaders in government and education.
EXCELLENCE IN HEALTH CARE
Committed to Community Health
Adventist Health Castle Medical Center serves all of O'ahu with a wide range of inpatient, outpatient and home-based services and is the primary healthcare facility for the Windward side of the island. In 2017, Adventist Health Castle was a recipient of the prestigious Malcolm Baldrige National Quality Award, positioning it at the top of the healthcare industry for being recognized as providing the highest quality care and patient satisfaction.
Adventist Health Castle is proud of its commitment to community health. Its Wellness and Lifestyle Medicine Center offers an array of health education and lifestyle-enrichment resources to keep Windward families healthy and fit. Classes, support groups, activities, events and health screenings are open to the public and provided free or at a nominal charge and include birthing classes, infant care classes, smoking cessation, nutritional counseling, and lifestyle weight management. Free seminars featuring guest speakers are also provided to the public on a variety of topics such as nutrition, advances in medicine, and spiritual wellness.
Adventist Health Castle is committed to improving the health and lives of the community. In 2018, Adventist Health provided $45.2 million in free & discounted care; $23.7 million in community health improvement; $29.1 million in education and research; $98.5 million in aid to the poor; $260 million in aid to the elderly; $88.5 million in subsidized community healthcare; and $545 million total.
A Vision for Health & Beauty
Driving along the Kalaniana'ole Highway from Waimanalo to Hawaii Kai reveals breathtaking scenery, but only if you can see it properly. Dr. Kenneth Chang, founder and director of Eye Doctors Hawaii, is a board certified ophthalmologist specializing in advanced cataract surgery and providing diagnostic expertise and medical management for all visual complaints. He completed a sub-specialty fellowship training in neuro-ophthalmology, which is the field of visual disorders related to the brain.
Located in Hawaii Kai, Eye Doctors Hawaii provides diagnostic expertise for all eye diseases. Correct treatment begins with the right diagnosis and as a neuro-ophthalmologist, Dr. Chang can diagnose vision problems that extend beyond the eyeball into the brain. As a surgeon, Dr. Chang's passion is in cataract surgery. It is a beautifully elegant surgery that can take care of nearsightedness, farsightedness, astigmatism, and presbyopia with one procedure. Advances in cataract surgery have been phenomenal and Eye Doctors Hawaii offers patients the latest advancements.
Dr. Chang gives back to the local community and around the world. He has done mission work in Africa, Fiji, India, and the Dominican Republic, and worked in Native American Indian Reservations. In Hawai'i, he has shared his knowledge and expertise at community health fairs and treated pro-bono non-insured patients.
COMPANY PROFILES
Alexander & Baldwin
From Kalama Beach to Lau Hala Shops
Alexander & Baldwin, Kailua Beach Adventures and Kailua artist Leanna Wolff teamed up to collect harmful microplastics and other debris at Kailua's Kalama Beach.
"There's a lot of meaning behind this piece. I felt it was my duty in a way to make this piece really stand for something and represent our Kailua community, which I'm very grateful to be a part of." – Leanna Wolff, Kailua Artist
Dozens of A&B employees, community members and volunteers from Kailua and Kalaheo High Schools' Project Grads collected over 160 pounds of debris. Some of this material was incorporated into an art piece by Leanna Wolff. Commissioned by A&B to hang in the lobby of Kailua's Lau Hala Shop, the ocean-themed panels represent a true community partnership.
Eye Doctors Hawaii
Dr. Kenneth Chang, founder and director of Eye Doctors Hawaii, is a board certified ophthalmologist specializing in advanced cataract surgery and providing diagnostic expertise & medical management for all visual complaints. He has a referral network with other highly trained ophthalmologists in the state. He has additional sub-specialty fellowship training in neuro-ophthalmology, which is the field of visual disorders related to the brain.
According to Dr. Chang, "the correct treatment begins with the right diagnosis". His passion for caring and empowering patients comes from over 15 years of experience. For Dr. Chang engaging patients in the decision making process is an essential part of treatment;
"Once we make a diagnosis, the treatment really depends on the patient. One size doesn't fit all." This is particularly true with cataract surgery; "People have different needs and preferences, and there are a myriad of surgical options. Every choice comes with a tradeoff, and my job is to help patients make optimal decisions
for themselves."
Currently, most East Oahu residents drive into town for urgent and routine medical eye care needs. With Eye Doctors Hawaii now within the community, residents will have convenient access to comprehensive eye care locally.
Eye Doctors Hawaii's goal is to be a resource to residents in need of eye care, local doctors in need of urgent and routine consultations, and to local optometrists who seek surgical care for their patients.
Dr. Chang is a native of Oahu and grew up in Kaneohe. Being a graduate of Punahou School and the John A. Burns School of Medicine, he is acutely aware of the local health and eye issues of people living in our state. Dr. Chang studied Religious Studies at UC Berkeley, international health and epidemiology at Johns Hopkins, and healthcare finance at the Wharton School of Business Administration. He consults for HMSA, and has represented the Hawaii Ophthalmology Society at Hawaii Medical Society Meetings.
Dr. Chang is board certified through the American Board of Ophthalmology. He is a member of the American Society of Cataract and Refractive Surgery and the American Academy of Ophthalmology.
Kalapawai Market
The historic Kalapawai Market has been a part of life for Kailua and Lanikai residents for nearly a century and many of our customers have grown up with us. The late Donald Dymond took over "the Market" from the beloved Wong family in the early 1990s, painted it its iconic green color and worked to create a local gathering place based on friendly service, community involvement and a genuine interest in the well-being of Kailua, Lanikai and Hawaii.
We have a variety of offerings, from snacks and drinks after school or ice and pantry items on the way to the beach, to coffee, sandwiches and wines. Our original location at the entrance to Kailua Beach Park and on the way into Lanikai, makes us a perfect stop for any last minute items….our long-time customers love the way our friendly staff helps to start every day off right!
In 2006, Kalapawai Cafe & Deli opened in Kailua Town just off the Pali and in 2016, we opened our third location in West Oahu. Our two newest locations move away from the traditional market but provide East Oahu, and now West Oahu, residents and visitors with a perfect meeting place for a casual cup of coffee, a gourmet sandwich or with award-winning full service dinners. All of our stores continue to keep Dymond's neighborhood-driven priorities in business alive and strong. We are open every day, bright and early!
King's Chapel
Our History: In 1980, Dr. James Marocco was led to Maui to pastor a congregation of 100 at First Assembly of God, Kahului. Our congregation doubled during our first official service, and within a year, we grew to 700. We eventually expanded to multiple congregations on Maui, other Hawaiian outer-islands, the United States, and internationally around the world. This led us to a concept of being one church in many locations.
We have evolved into King's Chapel. Our main campus currently rests on 14 acres of the most highly trafficked corner of Maui. We now exist in over 280 locations worldwide and are believing to expand into 100 U.S. Mainland and 200 international campuses that will potentially minister to more than 30,000 people.
Our Mission: The mission of King's Chapel is to experience life with people, power, and purpose. We strive to offer a place for people in any walk of life to have a place where they can experience God in a real way, build lasting relationships, empower individuals to find their purpose and design, and have an impact in our personal spheres of influence, as well as in the Kingdom of God. We are committed to reaching beyond the four walls of the church through community outreach events and partnerships.
What We Offer: Generational Ministries – Children, Youth, Young Adults, Senior Citizens
Creative Arts – Performance, Media, Design

Impact Seminars – Personal/Professional Development
Community – Partnerships, Events, Outreach, Cafe
Life Groups – Support, Friendship, Spiritual Growth
For more information about our church visit www.kcoahu.com.
Le Jardin Academy
Le Jardin Academy students are fascinating individuals and stewards of their learning: they lead and serve, have a voice, embrace differences.
LJA offers innovative education to nearly 800 students from Preschool to Grade 12. Grounded in academic excellence, the school's goal is to develop students who will build a better world through intercultural understanding and respect. We provide a continuum of education, consisting of three programs (PYP, MYP & DP) that are united by the International Baccalaureate (IB) philosophy and approaches to learning and teaching.
Students are supported in learning to lead balanced, healthy lives, to appreciate the arts, and to value the diverse perspectives of other people and cultures.
Windward Community College
The Windward CC campus has the "ahh! factor" with an expanse of manicured lawns beneath giant banyans and the omnipresent Ko'olau peaks. Students and visitors alike say the jewel of the Windward side evokes a welcome calm and peaceful vibe…inspiring students to excellence.
How we inspire:
70+ online and evening classes that fit into working adult schedules
New childcare center to serve Windward CC student parents
Only Veterinary Technology AS degree in Hawai'i leading to jobs in the veterinary medicine field
Agripharmatech certificate with an entrepreneurial focus on plant-based bioproduct research, design and manufacturing
Natural Sciences AS degrees in Engineering, Information & Communication, Biological or Physical sciences
Liberal Arts AA degree transferrable to 4-year universities
Music performance certificates that nurture the next generation of Hawaiian music professionals
Creative Media pathway to UH West O'ahu in filmmaking and video game design
Hawaiian Studies AA degree with studies in language, art, woodcarving, voyaging and more!
Performing arts students practice their craft onstage and in award-winning performances at Palikū Theatre
Visual arts students work in premiere photography, design, ceramics and painting studios, and exhibit their works at Gallery 'Iolani
Unique noncredit programs in Ocean Recreation Safety, Certified Nurse's Aide and Leadership training
More than classes! We love our community and invite you to experience drama and musical performances at Palikū Theatre, fine art exhibits at Gallery 'Iolani, stargazing and fulldome shows at the Imaginarium, readings at Out Loud in the Library! and musical kanikapila with Hawaii's legendary artists. Join us for the perennial favorite, the artful hands-on Palikū ArtsFestival. We've got it all.
Adventist Health Castle
Medical center serving all of O'ahu: Adventist Health Castle offers a full range of medical and surgical care including inpatient, outpatient and home-based services. Castle is a 160-bed facility with more than 1,000 employees and staffed by more than 300 physicians. Located just outside of Kailua, Adventist Health Castle serves all of O'ahu and is the primary healthcare facility for the Windward side of the island. Castle is owned and operated by Adventist Health, a Seventh-day Adventist healthcare system.
Our mission – living God's love by inspiring health, wholeness and hope – is combined with an emphasis on quality, empathy and technology.
Distinguished areas of specialty:
24-hour emergency services
Castle Primary Care clinics in Kailua, Kāne'ohe and Lā'ie
Outpatient Services: Imaging, laboratory and pharmacy
Harry and Jeanette Weinberg Outpatient Center
Vera Zilber Birth Center
Interventional cardiology services
Open heart surgery
Joint and Spine Center
Outpatient Rehabilitation services
The Hawai'i Center for Metabolic and Bariatric Surgery
Inpatient acute care
Inpatient behavioral health services
Multi-specialty surgical services
Neurological & Neurosurgical services
Chemotherapy & Infusion Clinic
Wellness and Lifestyle Medicine Center
Patient-centered care:
Adventist Health Castle focuses on providing patient-centered healthcare in a caring environment that extends well beyond the medical center. Our many classes, programs and seminars focus on meeting the whole-person needs through a variety of topics, such as nutrition, advances in medicine and spiritual wellness.
Phone: 808-263-5500 | AdventistHealthCastle.org