Ecofriendly Wrapping Paper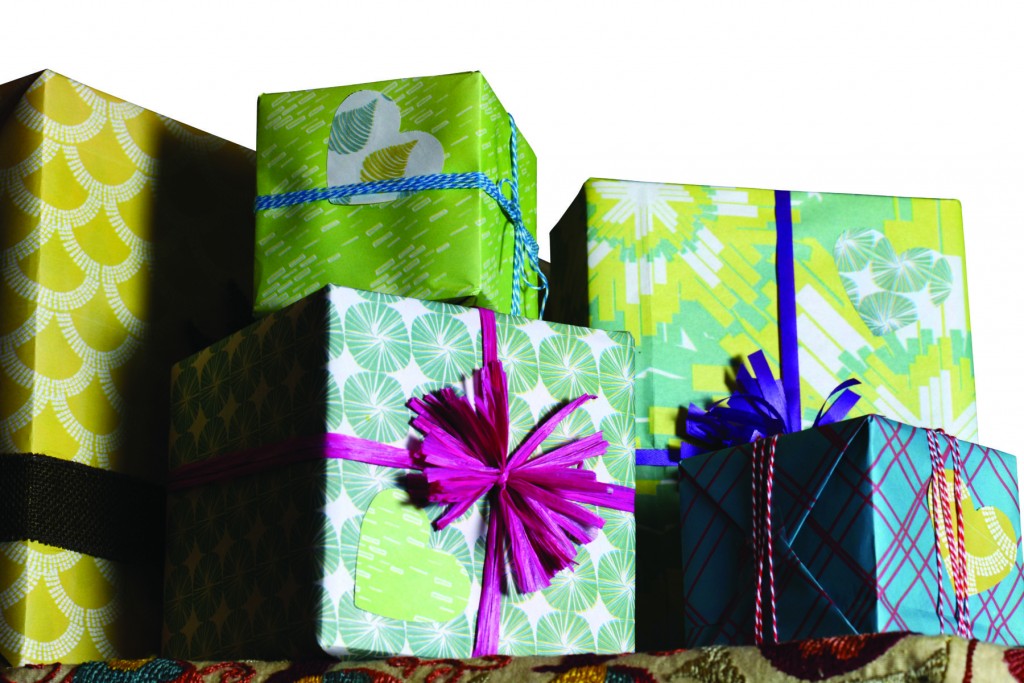 Problem:
After years of attending weddings, birthdays and baby showers, Sara Smith had reached a tipping point. "I was feeling the weight of all the rubbish that was created by gift giving," the Maui resident says. So she founded Wrappily last year and offers a product that is gentler on the environment: wrapping paper made of newsprint and created on local presses.
Environment:
Unlike most conventional gift wrap, a piece of newsprint can be recycled up to seven times, Smith says. She adds that most gift wrap is printed in China, so using wrap from local printing presses reduces a gift-giver's carbon footprint.
Collections:
Smith knew it wasn't enough to create a smart product. It had to look cool, too. For her first collections, she enlisted graphic designers to create fresh, hip patterns. "I never wanted Wrappily to rest on its environmental laurels. That's the springboard for all this really fun stuff we want to do with the patterns."
Crowdsourcing:
Smith has also hosted crowdsourced design contests, allowing new designers to engage with the Wrappily community, who then vote for their favorite patterns. "I want designers to feel like a part of this movement, and I want our customers to have a voice," Smith explains.
Customers:
Hue, a home store and design studio on Maui, was one of the first retailers to carry Wrappily. Co-owner Jessica McLellan says her customers have fallen in love with the brand and its mission to reduce waste. "People are excited to hear about something that made so much sense," McLellan says.