Editor's Note: Success, Failure, Joy and Health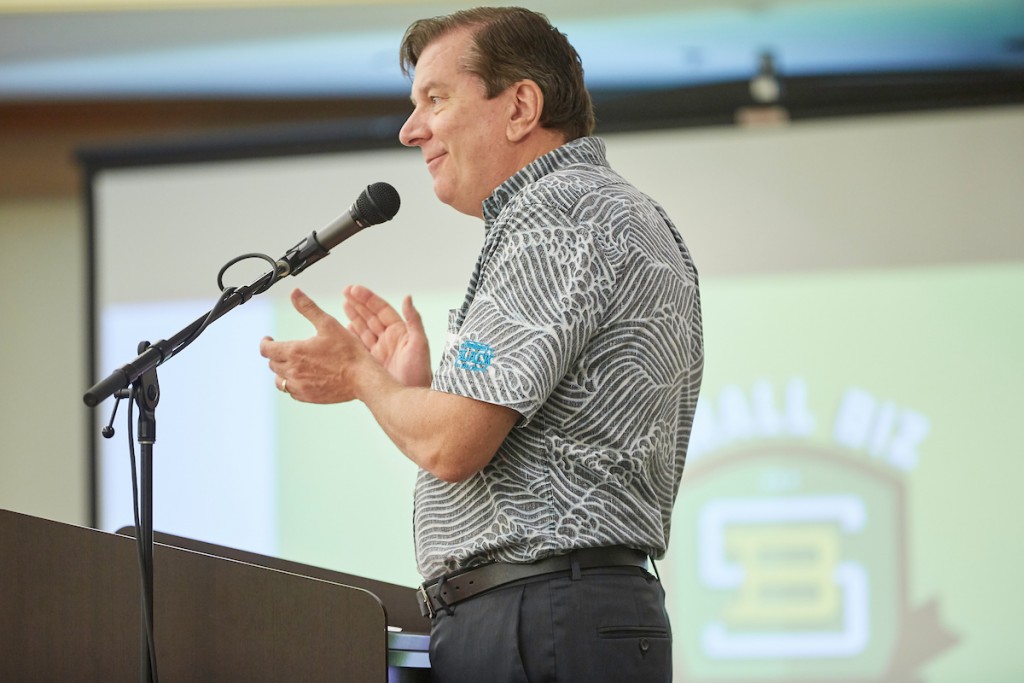 A major quandary faced by journalists is balancing our opposing responsibilities to expose and to celebrate. Society expects journalists to report on injustice, inefficiency, corruption and other problems, and when we don't, the news media are rightly derided for the failure.
But we are also obliged to celebrate successes and solutions, otherwise we distort reality and fail to encourage people's efforts. I often think about how to properly balance the contradictory roles of exposing and extoling, often within the same story.
This issue of Hawaii Business leans toward celebration. Yes, our first feature is the Other Hurricane Checklist, which is full of warnings and best practices to implement before the hurricane season begins June 1. But our eighth annual coverage of 20 for the Next 20, Hawaii's People to Watch is a celebration and recognition of local people who have accomplished much already and we believe they will have an even greater impact on Hawaii over the next two decades. When you read the profiles of these 20 people, your vision of Hawaii's future will likely brighten.
Then there are our stories about 30 people and organizations honored with awards by the Hawaii Venture Capital Association. They are major players in Startup Paradise, the dynamic innovation and entrepreneurial part of our economy as Hawaii tries to build a fourth economic pillar in addition to the existing pillars of tourism, construction and military/federal spending. A short story about student entrepreneurs provides even more reasons to feel optimistic about Hawaii's future.
When journalists measure Hawaii against other places in America and around the world, that can be distressing or encouraging. You know Hawaii ranks last among the states in the affordability of housing, is among the worst states for ease of doing business and does poorly on other nationwide barometers. But Hawaii usually does well on rankings of personal health. The latest Gallup-Healthways Well-Being Index confirms that: Hawaii is No. 1 for the second year in a row.
Gallup says the ranking is based on five elements and it is worthwhile for all of us to see where we place personally on each of the five. On three of them, Hawaii places first:
• Financial: defined as managing your economic life to reduce stress and increase security;
• Community: liking where you live, feeling safe and having pride in your community; and
• Physical: having good health and enough energy to get things done daily.
Those No. 1 rankings are reasons to celebrate our collective accomplishments.
Hawaii ranks 12th on Purpose: liking what you do each day and being motivated to achieve your goals. A good score but not excellent.
Where Gallup says Hawaii fails is on the Social measure: having supportive relationships and love in your life. That's where Hawaii ranks 40th in the nation, which means many people in the Islands feel disconnected from those around them. Social was also our worst element in the previous year's rankings. That may seem counterintuitive; after all, don't we value our families, have the fifth-lowest divorce rate in the country and live by the aloha spirit? But Gallup's methodology is solid: Its rankings are based on 177,192 telephone interviews with U.S. adults across all 50 states and the District of Columbia, conducted from Jan. 2 to Dec. 30, 2016. That's a huge sample spread over the entire year, so there is little possibility of the results being a temporary blip.
Why the poor score on the Social measure? Maybe we are poorly focused on how we work (eating at our desks instead of lunching with our colleagues) or play (think solo video games instead of paddling clubs). Maybe we use our focus on family as an excuse to exclude others from our lives. Looking at Gallup's five measures of well-being, I see my personal failures. What does your personal scorecard look like?