Education & Career Advancement Guide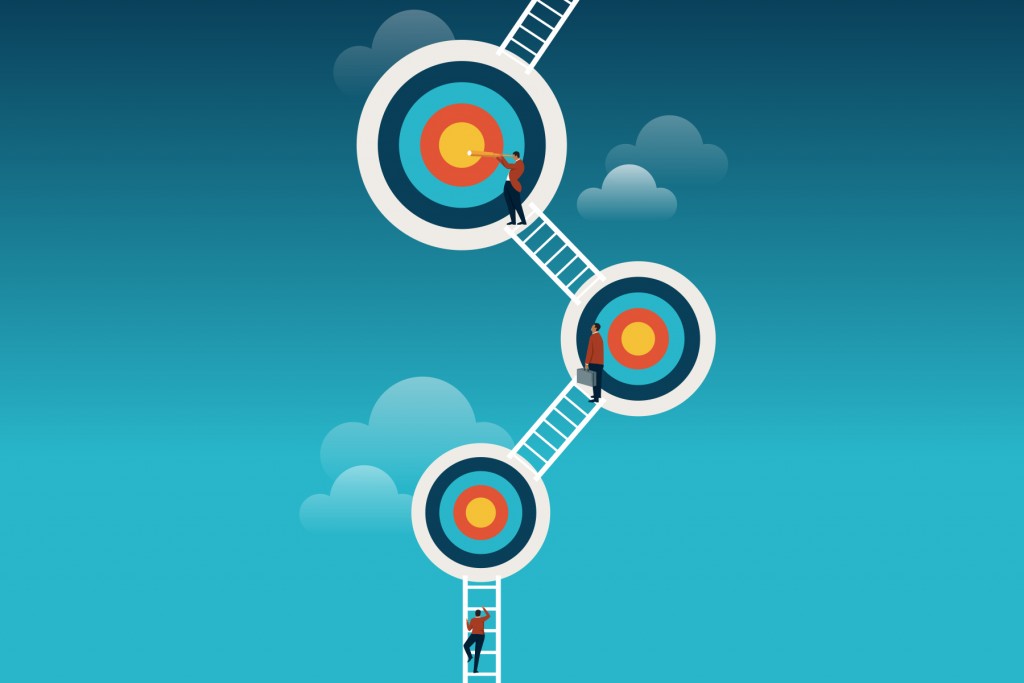 These institutions can expand your education and help develop new skills. This special section provides information about advanced degrees, special certifications, and mentorship programs to provide you with the opportunity to advance your career.
Students first. It's a mantra that Chaminade University President Lynn Babington says her institution lives by across academic programs, including those that serve hundreds of graduate students seeking advanced degrees in everything from Business Administration to Education to Counseling Psychology.
To put students first, Chaminade has created flexible course offerings designed to fit into busy schedules. Graduate programs at the university offer courses at night and online—and encourage students to learn at their own pace.
Chaminade's world-class faculty members also work hard to ensure coursework is relevant, timely and representative of the types of challenges their students will find in the real world.
The university's graduate programs also stress excellence, innovation and the importance of social stewardship through community building. Babington said the university has a strong mission of public service and seeks to help students find ways to change their communities in positive ways.
"Our graduate alumni are serving their communities in a host of areas, from healthcare to law enforcement to education. It's transformational leaders like them who will help deliver solutions to the challenges Hawai'i faces—and seize new opportunities for the future," Babington said.
Chaminade works with community stakeholders—from businesses to nonprofits—to ensure its programs are meeting community needs and to develop important partnerships that benefit students, including with internships and career advancement opportunities. The university's graduate programs also incorporate state-of-the-art learning techniques that give students a competitive edge.
Simply put, Babington said, Chaminade's graduate programs aren't cookie cutter.
"We want to increase the educational opportunities for professionals living right here in the islands," Babington said. "A graduate degree at Chaminade sets students up for career advancement and greater impact. We're here to help fulfill students' goals so they can make a positive difference."
For Spring 2020, Chaminade is offering a $5,000 scholarship for new graduate students in specific programs. Applicants for the scholarship are asked to elaborate on how a master's degree will help them take the next step in their careers and broaden their impact in the community.
The deadline for applications is March 20. Find more information at chaminade.edu.
Patsy T. Mink Leadership Alliance
The Patsy T. Mink Leadership Alliance was launched in 2016 to increase the representation of women executives in Hawai'i and accepts applications for emerging women leaders.
This 10-month program is designed for professional women leaders and entrepreneurs who are committed to personal growth, professional impact, and community leadership. Participants will further develop their management and leadership skills in an effort to increase the representation of women executives in Hawai'i. Through facilitated sessions, the cohort will have the opportunity to engage directly with established business professionals and build alliances with fellow Mink Leaders.
"Access to hands-on coaching, mentoring and a network of successful female business leaders can be a game changer for a woman looking to advance her career. We are proud to support the Leadership Alliance and its mission of empowering women leaders to create change in our community."



– Beth Whitehead, EVP, Chief Administrative Officer, American Savings Bank
"We're proud to launch the fifth cohort of the Patsy T. Mink Leadership Alliance," said Colleen McAluney, Director of the Patsy T. Mink Center for Business & Leadership at YWCA O'ahu. "Our alumni have recently formed a fifth anniversary celebration committee to plan a meaningful acknowledgement at this cohort's May 2021 graduation. With the outstanding community support we've received, we have successfully graduated 76 Mink Leaders, many of whom have been promoted and are advancing in their careers."
"As a leader whose top strength is being a Learner, I enjoy acquiring knowledge and continually improving. I gained a deeper understanding of how to more effectively lead through change and learned how to apply design thinking to reframe problems and create innovative solutions. For me, the most valuable takeaway from this program are the friendships forged with other like-minded female leaders focused on elevating each other and carving a path for future leaders." – Teri Nobriga, Mink Leader
The Patsy T. Mink Leadership Alliance is looking for a diverse group of women professionals representing a variety of industries, including nonprofit, corporate, government sectors and entrepreneurs. Their fifth cohort will begin in August 2020 and end with a Mink Leader Graduation Ceremony in May 2021. The 2020-2021 Program Application will be available from February 3 through April 3, 2021.
Information Session:
March 12th from 5:30 – 7:30pm | Register here: mcblhawaii.org/upcoming-events
Hawaiʻi Pacific University
As the state's largest private university, HPU is an international learning community set in the rich cultural context of Hawai'i. With a culturally diverse student body and faculty that adds unmatched depth and complexity and a campus located at the intersection of East and West, HPU prepares the next generation of leaders to make a difference not only here in the islands, but in the world.
HPU keeps pace with a rapidly changing, more connected world. We recently revamped our curriculum to empower students who want to take their professional development to the next level. From a refreshed MBA curriculum that includes innovative courses like "Strategic Marketing in the Digital Age" to pragmatic certificates in topics like Data Analytics, HPU will transform students into tech-savvy, strategic leaders.
HPU is fulfilling its kuleana of funneling knowledge back into the community—and world—with new, market-aligned degree offerings. In the past year, HPU launched three new doctorate programs, two masters programs and a variety of graduate certificates in order to close the glaring gaps they noticed in the islands. For example, after realizing a shortage of healthcare professionals in the state, we just celebrated our first Doctorate of Nursing Practice graduates. Currently, HPU is in the planning stages of a Doctorate of Physical Therapy (DPT) program, which would be the only program of its kind offered in the state of Hawai'i.
HPU is a vibrant academic community embedded right in the heart of Honolulu's downtown business and finance district. Students are just blocks away from the Capitol, the courts, and organizations and corporations that work toward building a better Hawai'i. HPU offers a multitude of internship opportunities that give students hands-on, project-based learning experiences. Students who choose HPU to launch their professional career will feel challenged both in and out of the classroom, lending to a holistic and dynamic educational experience unique to HPU.