2021 Education & Career Guide
Learn how these institutions can help develop the skills you need for a successful career.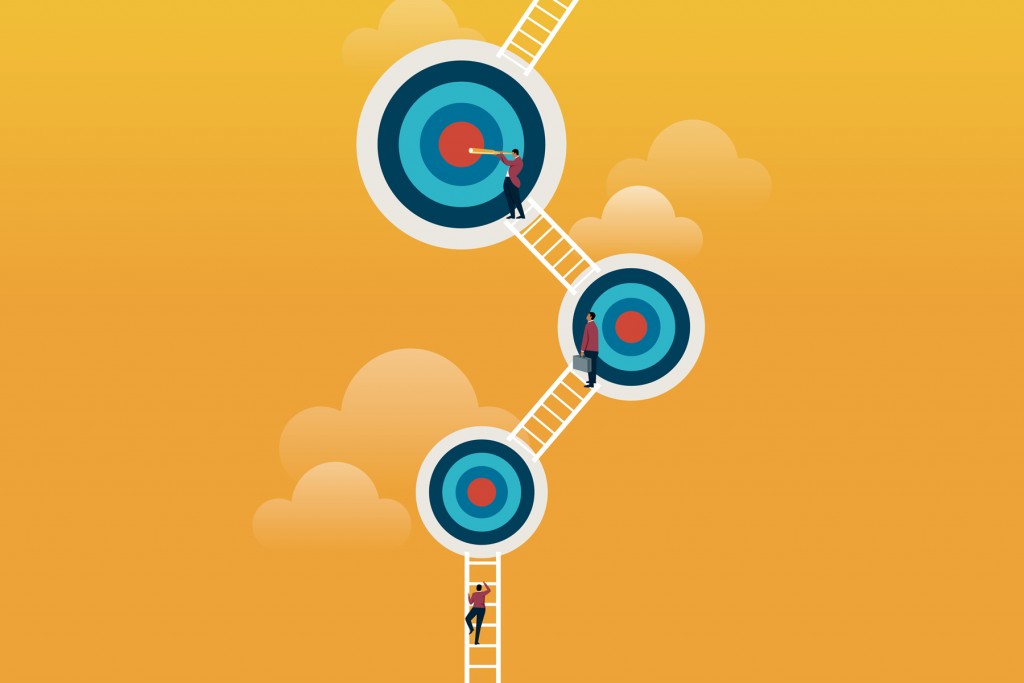 Chaminade University
The world has seen its fair share of disruption and upheaval recently. Chaminade University wants to make sure it also sees more change for the better.
With its slate of forward-looking programs, including advanced degrees geared toward working professionals, Chaminade is on a mission to help its students make a positive impact in their communities with an emphasis on leadership, personal growth and career development.
Working with stakeholders, the University seeks to deliver academic programming informed by community needs. And those same relationships allow Chaminade to develop strong partnerships that benefit students, including internships and career advancement opportunities.
"Chaminade believes in challenging students to drive solutions in their communities and make a difference in the lives of others," said University President Dr. Lynn Babington. "Our programs are innovative, incorporating state-of-the-art learning techniques that are built to give students opportunities to flex their leadership muscles and serve in new, innovative and exciting ways."
A Different Kind of MBA Program
Chaminade's Master of Business Administration program includes robust, flexible course offerings designed to fit into busy schedules—all taught by faculty members who are leaders in their fields. But what really sets Chaminade's MBA program apart is its commitment to helping students become changemakers by seeking out community solutions through dialogue and action.
Incoming students can pursue a general MBA or choose from one of five degree concentrations, including Science and Technology Innovation, Healthcare Administration and Island Business. Whatever their path, Babington says, students will get supportive mentorship every step of the way.
A Degree to Drive Change
Chaminade's advanced degree offerings also include the newly launched Doctorate of Education in Organizational Leadership for Adaptation and Change, a program built to equip students with the tools and knowledge they need to galvanize organizations around projects for positive change.
The interdisciplinary program is open to professionals across sectors, including education, business, healthcare and psychology, and emphasizes adaptation for evolving organizations. Working in cohorts, students learn the art and science of leadership, build on their foundational knowledge across a wide number of fields and pursue action research projects they're passionate about.
Chaminade University of Honolulu



3140 Waiʻalae Avenue, Honolulu, HI 96816
(808) 735-4711 | chaminade.edu
---
Patsy T. Mink Leadership Alliance
Now accepting applications for emerging women leaders
The Patsy T. Mink Leadership Alliance was launched in 2016 to increase the representation of women executives in Hawai'i. This 10-month program is designed for professional women leaders and entrepreneurs who are committed to personal growth, professional impact, and community leadership. Participants will further develop their management and leadership skills in an effort to increase the representation of women executives in Hawai'i. Through facilitated sessions, the cohort will have the opportunity to engage directly with established business professionals and build alliances with fellow Mink Leaders.
"After a very challenging year, we are thrilled to launch Cohort 6 of the Patsy T. Mink Leadership Alliance," said Colleen McAluney, Director of the Patsy T. Mink Center for Business & Leadership at YWCA O'ahu. "Our curriculum has shifted to address the immediate, relevant needs of our women leaders, supporting them as they guide their teams through this unprecedented time. The Leadership Alliance continues to receive a great amount of community support as the current cohort graduates in May, bringing our alumnae to a robust 91 Mink Leaders who continue to leap forward in representing women in executive positions."
The Patsy T. Mink Leadership Alliance is looking for a diverse group of women professionals representing a variety of industries, including nonprofit, corporate, government sectors and entrepreneurs. Our sixth cohort will begin in August 2021 and end with a Mink Leader Graduation Ceremony in May 2022. The 2021-2022 Program Application will be available from April 3 through May 31, 2021.
An special information session is scheduled for April 8, 2021 from 5:30 – 7:30PM. Click here to register.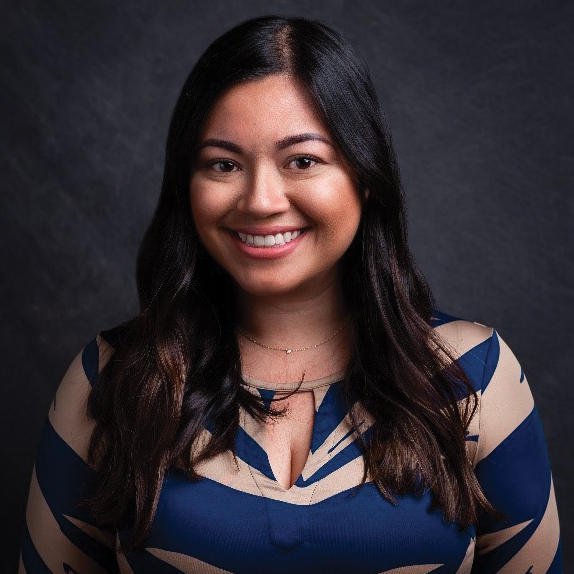 Mink Leader:
Shauna Cabel,
VP Manager, Enterprise Project Management Office, Bank of Hawaii
"The PTMLA sisterhood bonds you for life not just with your cohort, but with all the women who've come before us. The Leadership Alliance has given me the opportunity to connect, to learn self-compassion, to stand up for equality and most importantly to pay it forward. To be able to have learned from strong, intelligent and brave women was the highlight for me! Because of them, I've learned to be brave enough to stop striving for perfectionism and strive for self-improvement; to get comfortable with being uncomfortable; and to lead with vulnerability."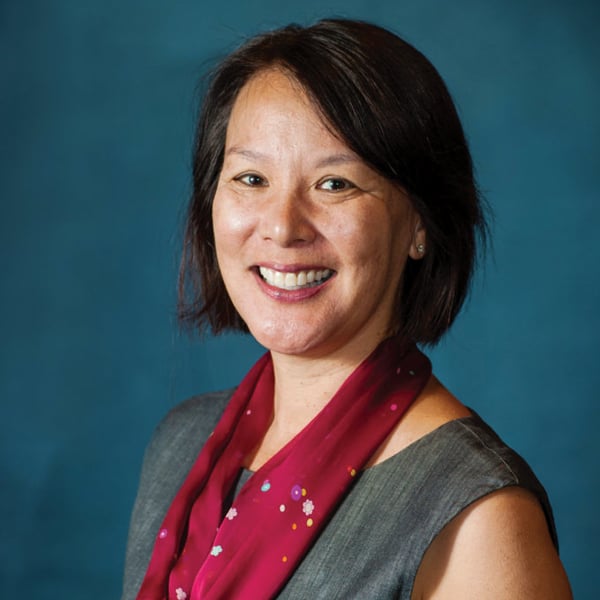 Facilitator:
Wendy Nakamura,
Leadership Development Coach and Consultant FORESIGHT Leadership Development
"It has been a pleasure and privilege to work with these committed and talented women as they discover their unique gifts and full potential to serve as leaders in their homes, organizations and community. It is inspiring to see them build courage, confidence, and the collective will to make a meaningful difference."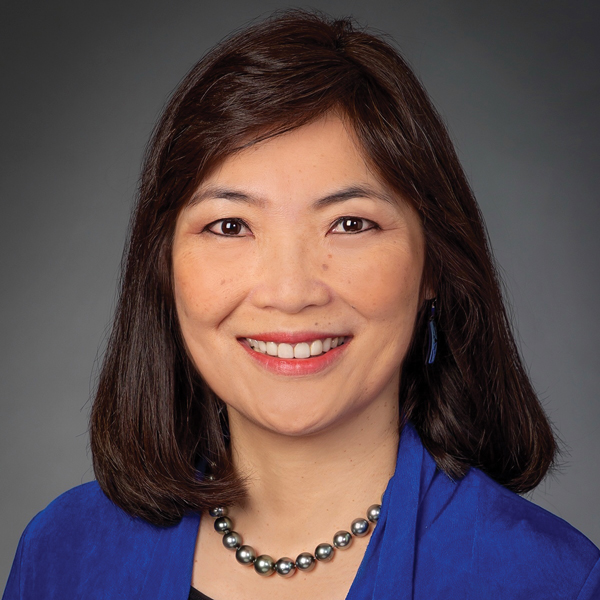 Founding Sponsor:
Sherri Okinaga,
SVP, Organizational Effectiveness First Hawaiian Bank
"We are proud to support the Leadership Alliance and its mission of empowering women leaders to create impactful change in our community. This is a trailblazing opportunity for organizations to develop female leaders to shift towards a more diverse, balanced and resilient way of achieving business results."


Patsy T. Mink Center for Business and Leadership
1040 Richards Street #105, Honolulu, HI 96813
(808) 695-2635 | mcbl@ywcaoahu.org | mcblhawaii.org