Enjoy Elvis' and Barack's View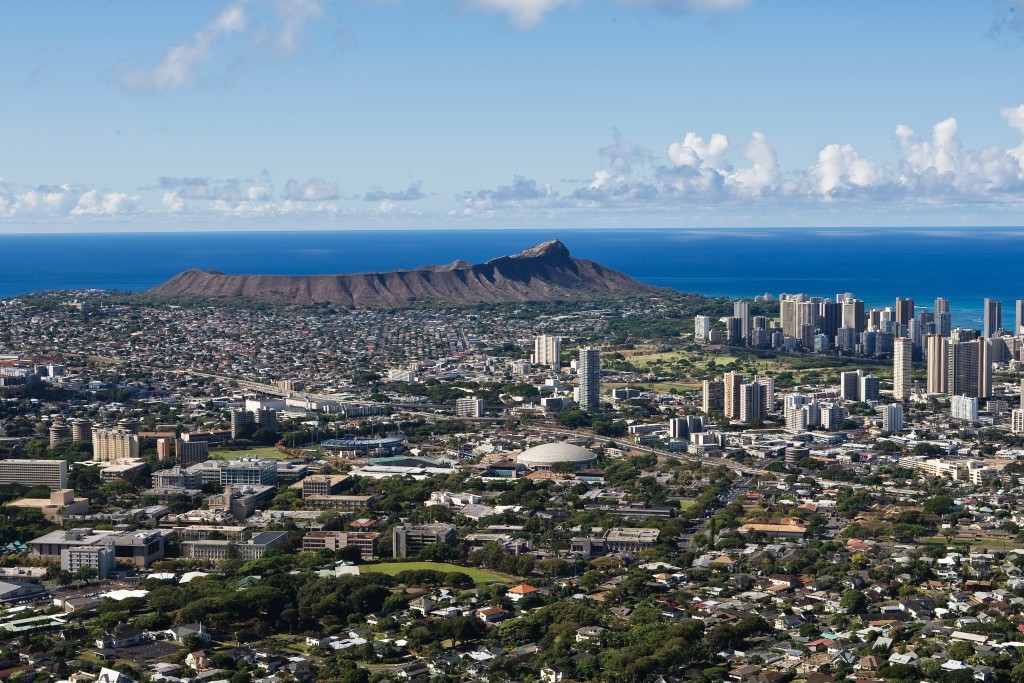 Never eat lunch at your desk.
If you believe that adage, and you should, Honolulu offers more than the usual choices for downtown workers. Last month we suggested eating at the Kakaako Waterfront Park. This month, we go mauka.
For a breezy, inspiring break from the cubicle-and-computer world, consider filling the car with co-workers and heading up to Puu Ualakaa State Wayside Park on Tantalus.
This landscaped and well-maintained gem on a cinder cone halfway up the mountain offers unparalleled views from Diamond Head to Waianae, with the spires and office towers of Honolulu at your feet.
It's easy to get to. From Makiki, take Makiki Street mauka past Hanahauoli School. Don't get on Makiki Heights Drive, but stay to the right on Makiki Street until you hit Round Top Drive (there will be a sign). After about five minutes or less than a half-mile up, you'll see the signs for Puu Ualakaa.
There's a viewing platform and picnic pavilions are available. Or bring mats to spread on the grass.
If you forgot to make lunch, stop at the Sure Shot Cafe in the Makiki Shopping Village (1249 Wilder Ave.) for its signature bagel sandwiches and smoothies. If you wish to go upscale, the Contemporary Museum (2411 Makiki Heights Drive) will sell you an elegant picnic lunch for two for about $30.
The park lets you indulge your inner Elvis or inner Barack. This is where Elvis and his girlfriend picnicked in the movie "Blue Hawaii." The big difference from today: The tallest building in the view behind them at the time was Aloha Tower. This is also where the Obama-Dunham family picnicked when our president was a youngster.