Enjoy Music While You Munch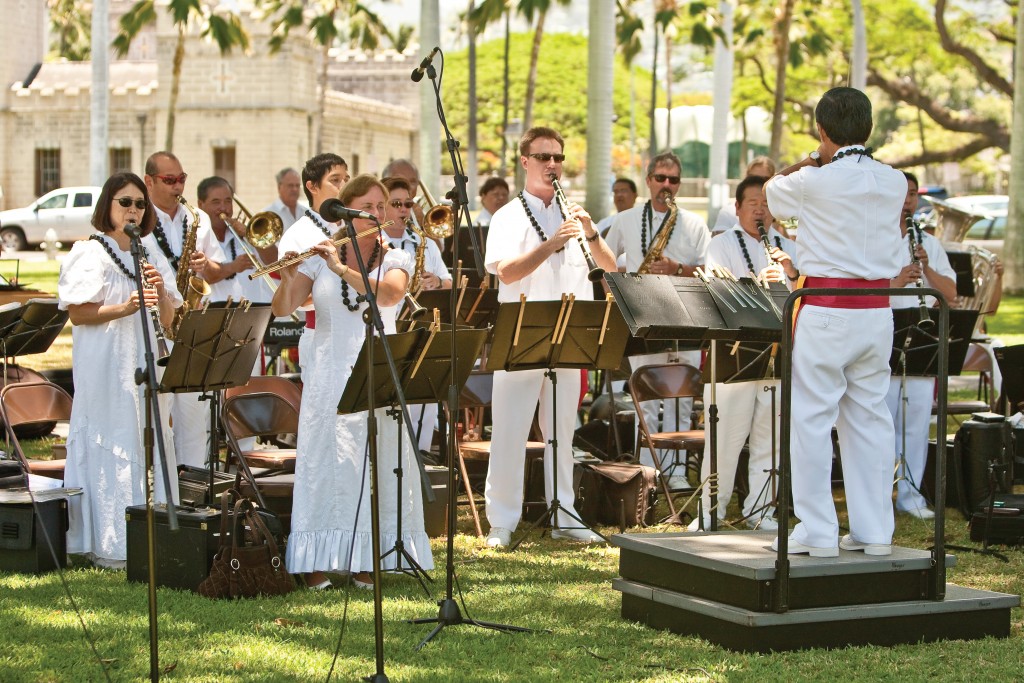 You're still eating lunch at your desk, aren't you? Despite our best efforts, you continue to ignore the sensible advice to shut off the computer, get up and stretch your legs, and enjoy what Hawaii has to offer.
So, we'll try again. This one is obvious. You know about it and you've told yourself dozens of times that you intend to take advantage of a lunchtime resource that is virtually unique in the United States: The free Friday concerts by the Royal Hawaiian Band on the grounds of historic Iolani Palace.
Tourists get it. They show up in droves to listen to the music, watch the dancing and enjoy the entertainment by the only full-time municipal band in the United States.
And what a venue! The band sets up in the historic bandstand on the palace grounds and performs each Friday from noon until 1 p.m. All you need to do is pack a lunch or pick up something quick downtown, bring a mat or a lawn chair, find a shady spot and enjoy.
You'll be back at your desk in no time, refreshed, humming a tune and ready to finish your work week more productive than ever.
The band also maintains a busy schedule around town. For details, go to www.honolulu.gov/rhb/concertcalendar.htm or call 922-5331.