Ethics in the Real World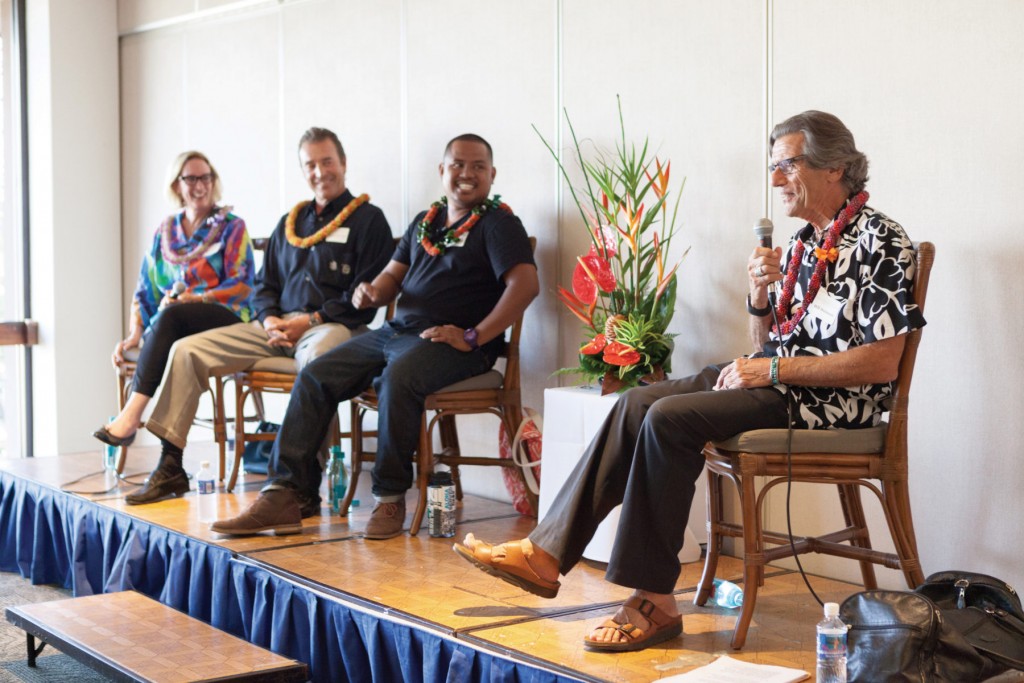 Popular lecturer brings mainland and local experts into his summer course and invites the public to join them
The compelling subject of ethics in business and other professions never gets old, which is why Will Weinstein is back for the 11th year of his popular series of summer lectures at UH-Manoa. Everyone is invited.
Weinstein, an instructor at San Francisco State University, is also a money manager and former partner in two successful investment-banking firms. For the past 10 years at UH, he has led a popular post-graduate summer course, "Integrity and Ethics in the Real World."
Weinstein has assembled mainland and local experts to discuss ethical issues in the business, legal, medical, nonprofit and athletic worlds. One highlight is the panel discussion about corporate fraud on July 29.
The Shidler College of Business and the William S. Richardson School of Law present the six-part series. It is open to the public, but also satisfies continuing professional-education requirements for certified public accountants and other professionals.
"In the past, Will has been a big draw for our legal, business and medical communities," says Vance Roley, dean of the Shidler College of Business. "Last year, we even had an event based on the food industry that was very popular."
Here's the lineup (all events start at 6 p.m.):
• July 15: "Legal Ethics" with Professor Scott Peppet of the University of Colorado Law School.
• July 17: "Medical Ethics" with Rick Fried, founding member of Cronin, Fried, Sekiya, Kekina & Fairbanks; Dr. Jerris Hedges, dean of the John A. Burns School of Medicine; veterinarian Dr. Scott Sims; and Dr. Mack Roach, chairman of the University of San Francisco's Department of Radiation and Oncology.
• July 22: "Corporate Governance and Ethical Behavior in Both For- Profit and Not-for-Profit Charitable Organizations" with Mary Bitterman, president of the Bernard Osher Foundation and the lead independent director at Bank of Hawaii.
• July 29: "A Special Weinstein Conversation: Fraud and Its Giants" with panelists Michael Purpura, partner with Carlsmith Ball LLP, former assistant U.S. attorney and former associate counsel to the president; Wes Porter, associate professor of law, director of the Litigation Center at Golden Gate University School of Law; and U.S. District Judge J. Michael Seabright.
• July 31: "Ethics in College and Professional Athletics" with Walter Palmer, department head, UNI Sport PRO, and former NBA player; George Rush, head football coach at San Francisco City College; and Ben Jay, UH athletic director.
• Aug. 7: "The Ethics of Capitalism" with Jay Shidler, founder and managing partner of The Shidler Group; Will Monteleone, chairman and CEO of Par Petroleum Corp.; and Robert Harrison, president and CEO of First Hawaiian Bank.
For more information, including the location of each event, visit www. shidler.hawaii.edu/weinstein or call 956-6926.