Everyone Wants to Help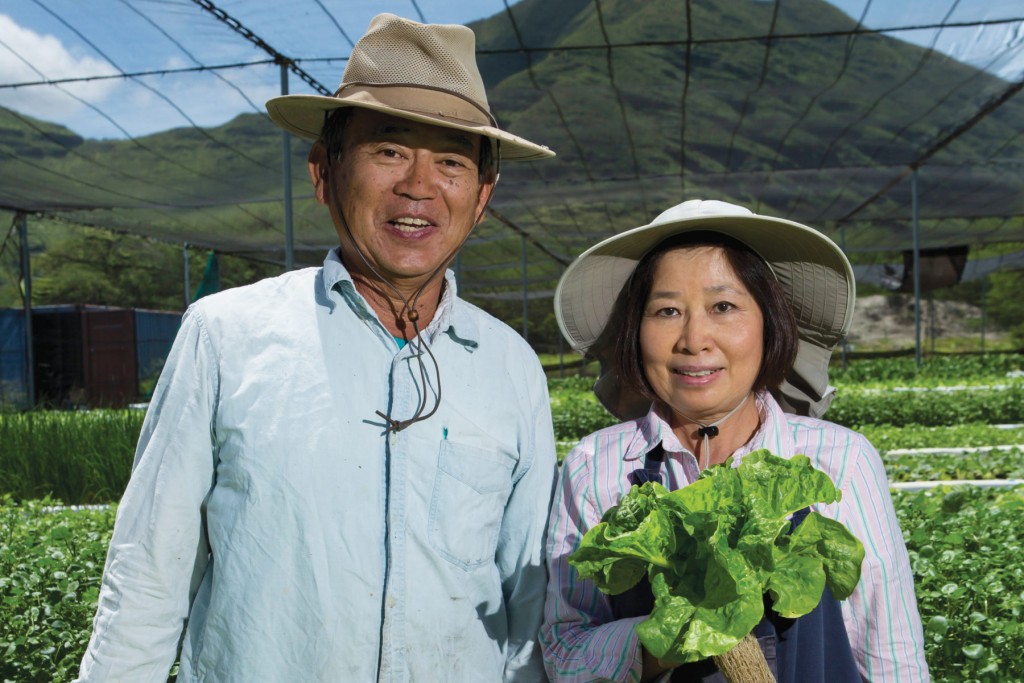 Name: Dan Ching
Job: Aquaponics farmer Experience: Two years
START:
When Ching, 65, retired as a structural engineer, he wanted to keep busy. He decided to farm with aquaponics, a method that uses fish effluent in water to grow plants without soil. In 2012, Ching and his wife, Mei, started Iliili Farms on two acres in Waianae's Lualualei Valley, growing USDA organic-certified Manoa lettuce, Shanghai bok choi, watercress, green onions and cilantro. Whole Foods, Foodland and Down To Earth carry the produce.
HOW HIS BUSINESS GREW:
Ching started with just one aquaponics system, the kind you'd find in backyards, not farms. "Everything grew for the first couple of months, and we were amazed," he says. He visited Mari's Gardens in Mililani, the largest aquaponics farm on Oahu, and got inspired. Today, "We have 15 grow beds, each of them are 96 feet long and four feet wide. We're supposed to do 30. I still have to build the rest."
TYPICAL DAY:
The Chings usually work seven days a week, and do everything: planting, harvesting, packaging and delivery. "We harvest on Mondays and Thursdays. So on those days, we start at 6:30 a.m. and harvest until about 9. Then we put everything in the reefer (refrigerator container). It takes about the rest of the day to package everything. We finish at about 5." The next day, they load the vegetables and deliver them. "It's a three-day cycle, two times a week," he says.
CHALLENGE:
"Because we're (USDA certified) organic, we're limited in the number of organic pesticides we can use effectively," he says. "That's the challenge: pest control."
BIGGEST SURPRISE:
After working in the competitive field of construction for decades, Ching says, he appreciates how helpful everyone in aquaponics, including other farms, has been. "What I like about this community is that it's such a positive environment. Everybody wants to help you."
BEST PART:
"I don't have high blood pressure, high cholesterol or diabetes, but I do this for my health. In the field, you're not doing heavy work, but you're moving all the time. I think, in the latter part of your life, you have to keep active."