Family-Business Lessons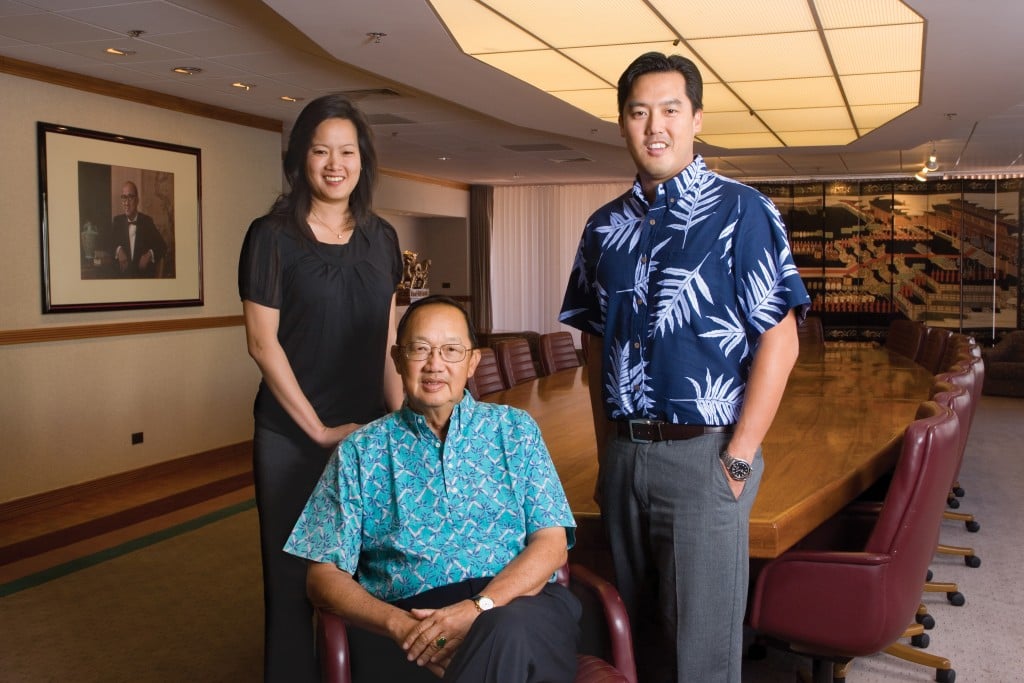 In 1960, K.J. Luke founded Hawaii National Bank. Since then, three generations of the Luke family have run and grown the business. K.J.'s son Warren Luke and his children Bryan and Cathy Luke say the secret to operating a successful family business is that the company will only function well if the family functions well first.
HB: How has Hawaii National Bank successfully transitioned the business from one generation to the next?
Warren: We're a family business, but we look at ourselves as a business family. That means your business can change but your family needs to be strong throughout no matter what. Generally, when you have a family business, you have a choice: Are you running this business for the family, meaning, are you just trying to create jobs for people who can't get jobs elsewhere, or do you run this as a professional corporation and get the best help that you can? We've always run it as a business.
HB: Were your children expected to take over the business?
Warren: None of my kids were forced into the business. The rule was they had to work for another company first, and then we had the additional requirement of getting promoted twice before they were eligible to apply. You always want the individual to have the choice of joining the family business. You never want them to say, "Could I have done better if I went outside?"
HB: What tips do you offer your family-business clients?
Bryan: Be self-sustaining on your own first before you come back and work for the family business. You have to look at your skill set and see where you can be useful and effective. You can't have a sense of entitlement. You have to be flexible, prepared and run it as a business first.
Warren: You need a CEO of the business and you need a CEO of the family to hold everything and everyone together and they're not always the same person. Also, get a good lawyer and accountant to help with your succession plan.
HB: When is the right time to create
a succession plan?
Cathy: As soon as you start the business, because you never know what's going to happen. Don't wait until you're forced to come up with a succession plan, because it might determine or influence many other factors of your business and the decisions you make.
Hawaii National Bank
hawaiinational.com
528-7711