Fast And Cool Workout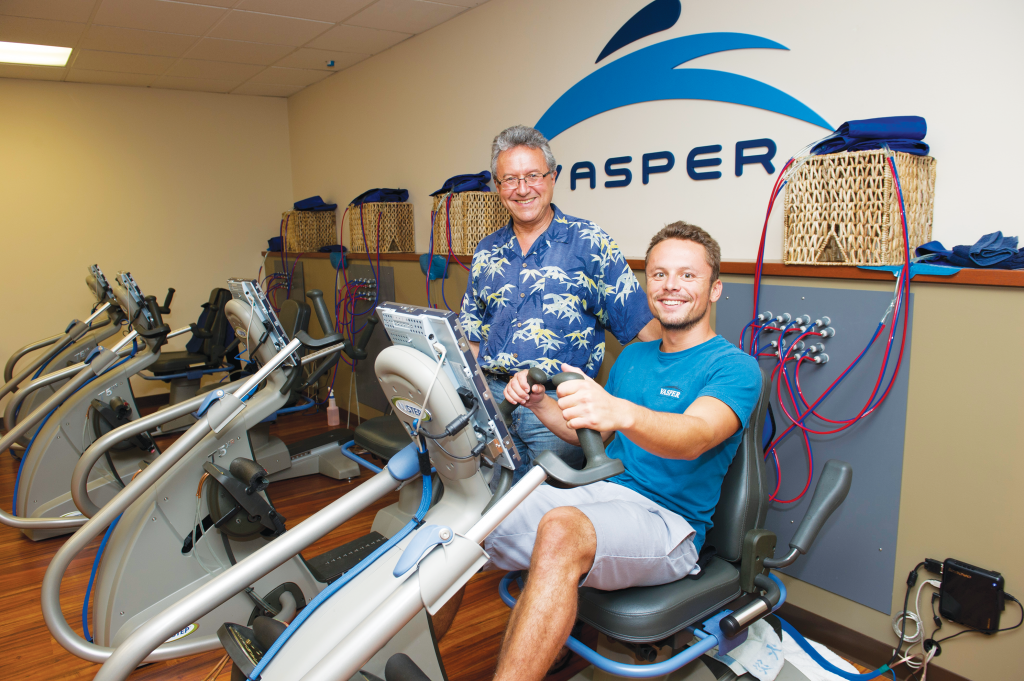 Executives who have trouble finding the time to exercise might consider the Vasper system, which is designed to provide the benefits of a two-hour workout in 20 minutes.
"It's a way to mimic the physiology of an intensive workout and reap those hormonal benefits without the wear and tear, time and effort and electrolyte depletion," says Sebastian Wasowski, facility manager at the downtown Vasper location.
It's called Vasper for "vascular performance," Wasowski says. The basic idea is to increase the body's production of growth hormone. Growth hormone levels decrease with age, but the hormone is naturally produced during exercise, he says.
The benefits of more growth hormones include greater energy, a higher metabolic rate, more restful sleep and an overall sense of well-being, he explains.
There is little to no sweating during the "cooling" workout, Wasowski says, so no need to shower afterward. Everything you wear for the exercise is cold.
The 20-minute workout is followed by a 20-minute cool-down, when you lie on a cold, padded table to "keep your body temperature down and keep the blood oxygenated, making it easier to perform as efficiently as possible," says Wasowski.
The technology was developed at Waimea on Hawaii Island, Wasowski says, and the company was founded in 2009 by his father, Peter. In addition to the Honolulu location, the company has a center in the NASA Ames Research Center in Moffett Field, Calif., and a 45-foot trailer used by Navy SEALS.
Vasper
Location: Cades Schutte Building, 1000 Bishop Street
Contact: sebastian@vasper.com or 679-1268
Website: vasper.com
Prices: First workout is free, subsequent sessions are $35 each or $250 for 10.