FDIC Once Again Rates First Hawaiian Bank "Outstanding" for Community Reinvestment Performance
Hawaii's only bank to earn 10 consecutive outstanding ratings since 1995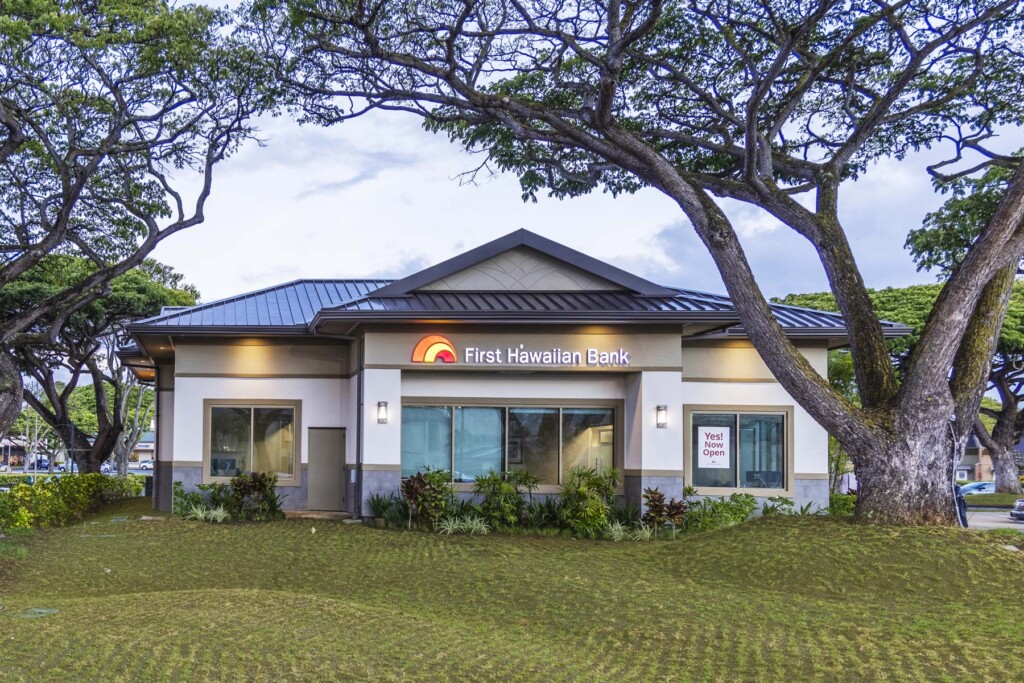 First Hawaiian Bank (FHB) once again received a rating of "Outstanding" in its most recent evaluation by the Federal Deposit Insurance Corporation (FDIC) for its performance under the Community Reinvestment Act (CRA) of 1977. This Outstanding rating is the FDIC's highest performance rating and encompasses FHB's community development activities. The CRA encourages banks to help meet the credit needs of the communities in which they operate, including low- and moderate-income neighborhoods. FHB is the only Hawaii bank to receive an Outstanding rating from the FDIC for 10 consecutive evaluation periods, since 1995.
"As First Hawaiian Bank celebrates its 165th anniversary, we recognize the importance of community stewardship. We're proud to have received our tenth consecutive Outstanding rating from the FDIC, which is a milestone in and of itself for Hawaii regional banks," said FHB Chairman, President and Chief Executive Officer Bob Harrison. "We look forward to continuing to serve our communities and providing peace of mind when it comes to the safety and security of your finances."
During the recent evaluation period, from September 5, 2018, through January 18, 2022, FHB made loans totaling $1.9 billion to support affordable housing projects, non-profit organizations serving low- and moderate-income individuals, economic development, and the revitalization and stabilization of low- and moderate-income areas. The FDIC's evaluation report noted that FHB "is a leader in making community development loans," recognized the bank's "excellent level of qualified community development investments and grants" to support various community development initiatives, and touted the bank as being a "leader in providing community development services." The FDIC also noted that FHB "exhibits excellent responsiveness to credit and community development needs."
FHB employees are encouraged and supported by the Bank to participate directly in community reinvestment efforts. During the evaluation period for this reporting metric, FHB employees volunteered a total of 27,552 hours. Aside from providing financial education, the hours were dedicated to organizations that provide affordable housing, promote economic development, or those that revitalize or stabilize low- to moderate-income or distressed neighborhoods, with the majority of time spent supporting community services targeted to low- or moderate-income individuals and families.
FHB also makes extensive use of innovative and/or flexible lending practices in support of affordable housing initiatives, economic development for small businesses and rural areas, and consumers and businesses affected by the COVID-19 pandemic. A few initiatives to highlight from the report include originating three loans totaling $25.4 million to support an affordable housing construction project that created 245 units of income-restricted housing; originating a $6 million loan to finance the construction of three buildings for housing and social services for youth who are homeless, in foster care, or are in the juvenile justice system; and over $2 million in donations from the Bank to provide direct assistance to students impacted by learning loss during the pandemic and those struggling with food security because of financial challenges due to public health restrictions.
Examiners used the Interagency Large Institution Examination Procedures to evaluate the bank's lending, investment, and service activity for CRA performance. FHB earned overall Outstanding ratings in each of these areas. FHB also earned Outstanding ratings in each of their assessment areas. The assessment areas reviewed included the entire state of Hawaii, Guam, and the Commonwealth of the Northern Mariana Islands (CNMI).