Feedback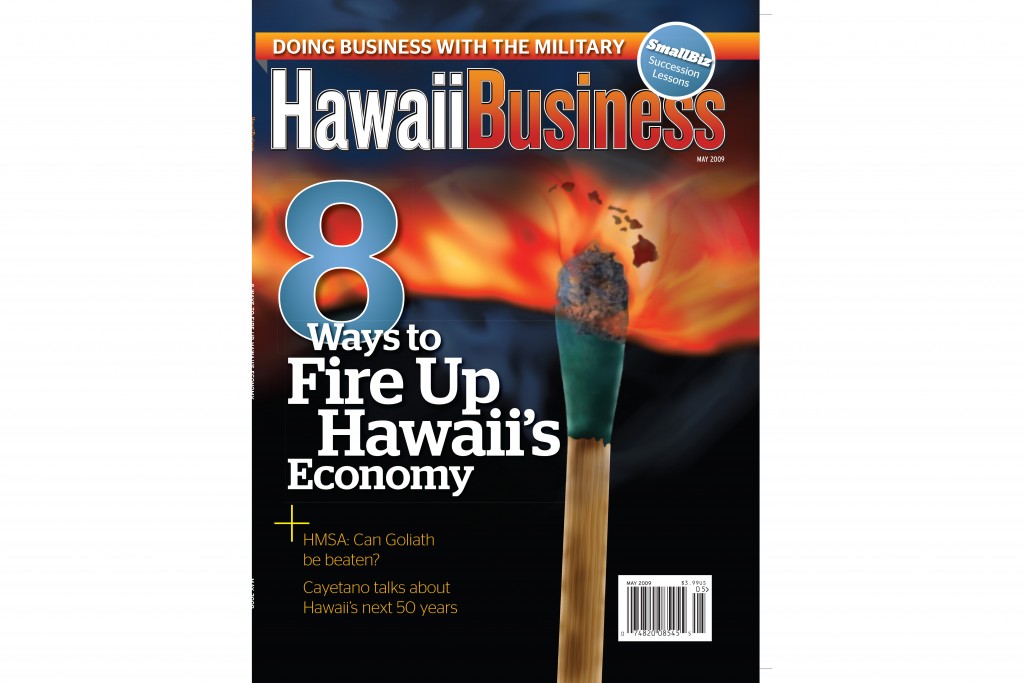 > Send letters to feedback@hawaiibusiness.com
Great Green Comparisons
Thanks for the article "Is It Really Green?" (June 2009). You did some great comparisons and didn't try to simplify the issues like so many "easy to be green" articles do.
FYI, I keep glass containers in my car for to-go orders and leftovers. Until we have commercial composting facilities, biocompostable products are a problem. They go into the trash or the recycling stream because people don't know what to do with them.
Without exception, whenever I bring in my own to-go container, the servers in the restaurant are thrilled. For shopping bags, I love acmebags.com because they are small and fold up in my purse — eliminating the "I left them in my car" problem.
Andrea Dean
Buy Local, But Keep Prices Sensible
As long-time residents, we always try to support local businesses ("8 Ways to Fire Up Hawaii's Economy," May 2009) and used to go to Waikiki often for dinner.
But when one advertises validated parking and you find that it is $2 off and you still pay $9 to go to a restaurant, or $11 with validation at Hilton Hawaiian Village to attend a party, would that encourage many to return? We haven't been back for six months.
Merle Crow
'Social' Gambling Can Help State
I was impressed to read about legalizing gambling in your article "8 Ways to Fire Up Hawaii's Economy" (May 2009).
About four years ago, I wrote to Gov. Lingle and local newspaper editors on the topic of "social" gambling. During that time, many were advocating gambling as the government discussed reducing public library hours and the
A+ after-school program for children.
I once was in charge of the Army NCO clubs and bingo was our biggest income producer. When I retired in November 1973, the gross revenue for bingo was $770,000 and the net profit was 42 percent. The profits paid for the construction of the Skyview Terrace at Fort Shafter, which cost approximately $1.2 million.
My suggestion to the governor was to legalize bingo as social gaming entertainment. Currently, military clubs circumvent the anti-gambling law by, for instance, giving customers free bingo cards that can win cash prizes when they pay for their buffet dinner.
My suggestion was to let the state charge an annual fee for gambling licenses to nonprofit organizations — churches, the military and other community groups. Licensees would also pay the state 10 percent to 15 percent of their gross. To substantiate my proposal, I included a copy of the Minnesota 2004 Congressional Report showing $71 million in revenue from bingo alone.
This increased income would reduce furloughs for state workers.
Tony Garcia
Life Off The Grid Even Cheaper
Just wanted to comment that our diesel and propane bills are actually $120 a month in the winter and go way down in the summer ("Modern Living Off the Grid," June 2009). Our true average for 9 months of the year is closer to $60 a month. Off-grid living definitely is a great savings in the long run!
Judi Steinman
Disappointed in "Wahine" issue
I was distressed to read your "Wahine in Business 2009" feature of July. I could overlook its general lack of substance, and I can assume that the "What Men Don't Get" quiz was created in the vein of satire (if not, it is an unbelievably condescending condemnation of the attitudes of men in the workplace).
I was, however, disappointed to see the article titled "Island Style Dress for Success." It would be unthinkable, in an annual feature on men in business, to have a feature article on fashion, let alone one in which the subtitle is: "How to look the part – even if you're faking it." Such an article capped off a string of articles that seemed hopelessly out-of-touch with women leaders in business. The last thing I needed from Hawaii Business, as a woman or businessperson, was tips on the shades of makeup I should use.
I believe that Hawaii is a great place to be a woman business leader, and that our community is filled with exciting role models. Sadly, your features did more to implicitly illustrate the parochial attitudes that hamper women in the workplace than they do to explicitly celebrate our women of strength and acumen.
Tara Young
Says some advice was wrong
Thank you for featuring Rentrilla.com (The Pitch, May 2009), but I would like to clarify some of the issues brought up by your expert panel. While the first two experts had legitimate issues (which we had already addressed), the third expert made the erroneous assumptions that we have done no market research, that Rentrilla's sole business premise is that Craigslist lacks a robust search function and that we are looking for an investment in our business. She also erred in inferring that the renter would pay $99 to find a property. Renters use Rentrilla.com for free and, in fact, we pay renters a reward if they find and rent their next property through Rentrilla.com.
Unfortunately, this letter would be much too long if I were to go into detail with respect to the market research that we have done, but suffice it to say that housing-market and advertising statistics give us compelling reasons to believe that Rentrilla's service is needed and that we can be successful. The value proposition Rentrilla.com offers is that we reduce the time both property listers and renters need to spend advertising and finding their properties.
I ask your readers to come see for themselves. It's a no-lose proposition for listers as they don't pay any fees unless the property rents through (and only through) Rentrilla.com.
Ryan Yanagihara, President, Rentrilla.com
Correction
The name of Vernon Chock, of Vernco Properties Inc., was misspelled in "Internet transforms home sales, but Realtors survive" (SmallBiz, June 2009). Hawaii Business regrets the error.