Fendu or Fondue? It's French Either Way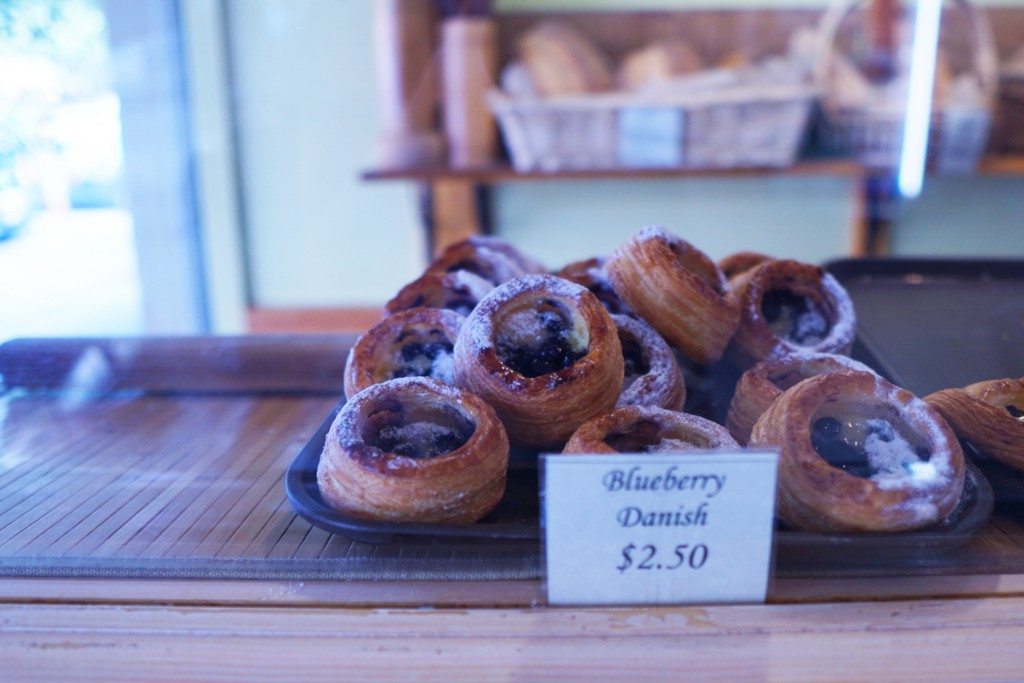 Ten years ago, when Neil Koep opened one of the first European style bakeries on Oahu, he wanted a name that would stand out and let people know this isn't local style. He picked Fendu Boulangerie.
Fendu is a French word that means split. "It's a tribute to the French bakers I learned from," says Koep, who was executive pastry chef at the Four Seasons hotel on Lanai, where he worked for over 18 years.
Koep, who is originally from New Jersey, learned French baking techniques at the National Baking Center in Minneapolis and the French Pastry School in Chicago.
"In the old days in France, each region had its own style and shape of bread," he says. For a fendu style loaf, he shapes dough into an oval and presses a rolling pin in the middle so that when it bakes, the middle splits leaving two connected halves.
"The true pronunciation is fondue," says Koep. "We did say that in the beginning, but people were expecting bowls of melted cheese and bread chunks." So they switched to an English pronunciation.
Koep says customers often shy away from saying boulangerie, another French word. "It means a bakery that specializes in bread, as opposed to a patisserie that specializes in pastries."
Koep's two sons help with the baking. They make a slew of breads – including multigrain, sourdough, baguette and fougasse (which is similar to focaccia) – and Danishes, croissants, flan and ready-to-eat items like pizza and sandwiches.
"It's a lot of work to make everything ourselves," says Koep, who takes pride in baking everything from scratch and avoiding hydrogenated oils. "But when a customer says, 'This is really good!' it makes it all worthwhile."
Fun Fact
Customers often refer to owner Neil Koep as the French guy, but he's not French. "Customers walk in and say, 'Parlez-vous francais?' And I say, No …"
Fendu Boulangerie
Manoa Marketplace
bakerieshonolulu.com