Finding The Best Business Solution [Sponsored]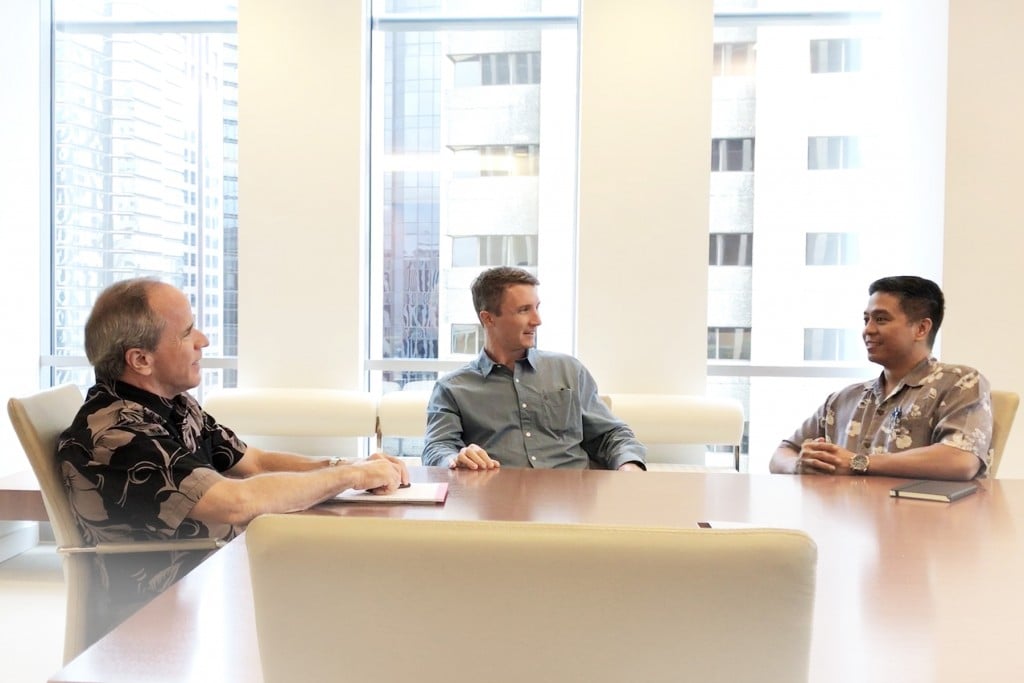 In January, Michael J. O'Malley became managing partner of Goodsill Anderson Quinn & Stifel, responsible for the business, management and overall operations of one of Hawaii's oldest law firms. The 64-year-old alum of Kailua High School is also a corporate tax attorney, and first worked for the firm as a summer associate in 1978. O'Malley is a seasoned attorney who has a simple way of explaining the difference between Goodsill and other firms to his colleagues.
"I think what sets Goodsill apart from some of our competitors is we're always trying to look at what is the best business solution for our client," says O'Malley. "There are two kinds of lawyers: there's issue spotters and there's closers and I always tell associates, 'you don't want to be an issue spotter, clients don't necessarily want to pay for issue spotters– they want problem solvers,' and that is what we try and do."
Located in the heart of downtown Honolulu at the First Hawaii Center building, Goodsill is a full-service firm that has been in Hawaii since 1878. With a long history comes prestige and honor, but O'Malley also envisions a future where Goodsill is well-positioned.
"We consider ourselves one of, if not the oldest law firm in the state of Hawaii, but at the same time we recognize that although you have to respect your tradition and history, you also have to move with the changes that are occurring in the environment," explains O'Malley. "And the people here are always looking for things like that. We have that both in our attorneys as well as in our managers who are considering the changes that are happening both here in Hawaii as well as just in general in the nation."
With a team of over 60 attorneys, Goodsill is focused in all areas of business law and brings worldly experience, a global network and technological savvy to their clients.
"We have attorneys that frankly have traveled the world and talked to attorneys around the world," says O'Malley. "Technology is a big stressor and change agent in the law profession, just like every industry, every sector. And so Goodsill tries to adapt and change with the best IT solutions and infrastructure."
In addition to investing in technology and infrastructure, Goodsill also invests in its people says Judy Lee, who is a trusts and estates attorney. The 54-year-old alum of Roosevelt High School and the University of Hawaii at Manoa joined the firm as a summer associate in 1988, and then as an associate in 1989. "Goodsill is unique. When I first started looking at different law firms to go to I really appreciated what people said about what Goodsill stood for. So definitely, top quality legal work, but people of the highest integrity and really people who also cared about people," explains Lee. "Even many years ago, when this was not in, we had a work-life balance issue. Not to mean that people didn't work hard, because everybody did, but it was with an understanding that family and other activities were important too."
It's not only the value in ohana that makes Goodsill a great firm to work at. According to O'Malley the people at the firm genuinely care about one another as well as their clients. For Lee, integrity is a hallmark of Goodsill and core value of the brand.
"At the end of the day I think it's because we keep our focus on doing what's right," explains Lee. "I think that's important because that means both providing optimal legal service, not ever undermining or compromising what is ethically correct and just treating people well."
Goodsill Anderson Quinn & Stifel
999 Bishop St #1600, Honolulu, HI 96813
goodsill.com