Flooding and Nationwide Popularity Boost Lei Prices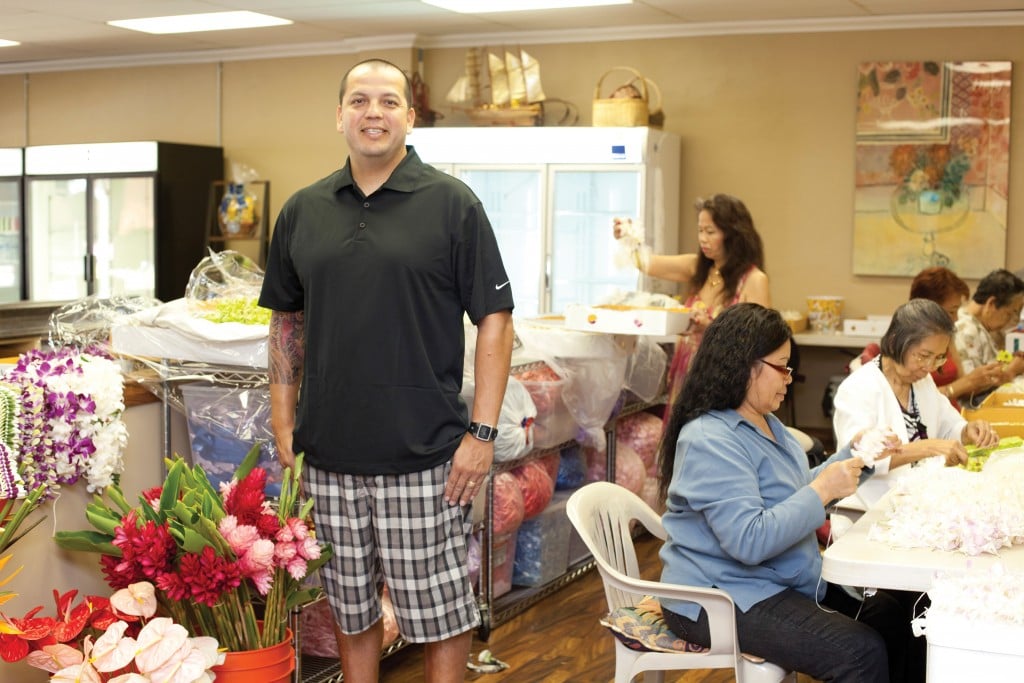 A word to the wise this graduation season: Lei will be pricey because of the shortage of Thailand-grown orchids, not to mention the thousands of lei that are now being shipped to the mainland.
It's not just transplanted Islanders who are ordering lei from Hawaii for events like May graduations and weddings, says Carlos Campos, CEO of The Hawaiian Lei Co., the state's largest retail lei shipper. TV shows like "Hawaii 5-0" and "Lost" have boosted the fascination with Hawaiian lei, as have the popularity and romance of Island weddings.
"There is a big, growing trend all over the mainland to give lei for graduations, proms or special events," says Campos, who launched the company in 2004 with his wife, Summer.
A decade of growing popularity in California "created this wave all across the country. For example, we have a mom ordering a lei for her daughter's high school California graduation and four years later she calls again for her daughter's college graduation in New York. People in New York see it, want it and start ordering too."
Campos says his business has grown 10 percent annually in the past four years, even with the recession. He says he ships about 75,000 lei a year.
Usually, his company uses 20,000 to 30,000 loose orchids per week, but that number jumps to 150,000
during the two-month graduation and prom season. The company also ships fragile, scented lei such as ginger and pikake, sometimes as far as the East Coast, in about 24 hours.
This spring there will be extra challenges. "Because of the massive Thailand flooding last season, approximately 80 percent of all orchid crops have been destroyed, with a recovery turnaround time of two years," Campos says.
He gets as many local orchids as he can, but the supply here can't meet demand. "Because of the very little supply of orchids, all of our other flower growers/vendors have increased (the prices) of their loose flower heads by 50 percent or more. And we're not even at peak season yet!" he says.