Flying, Old School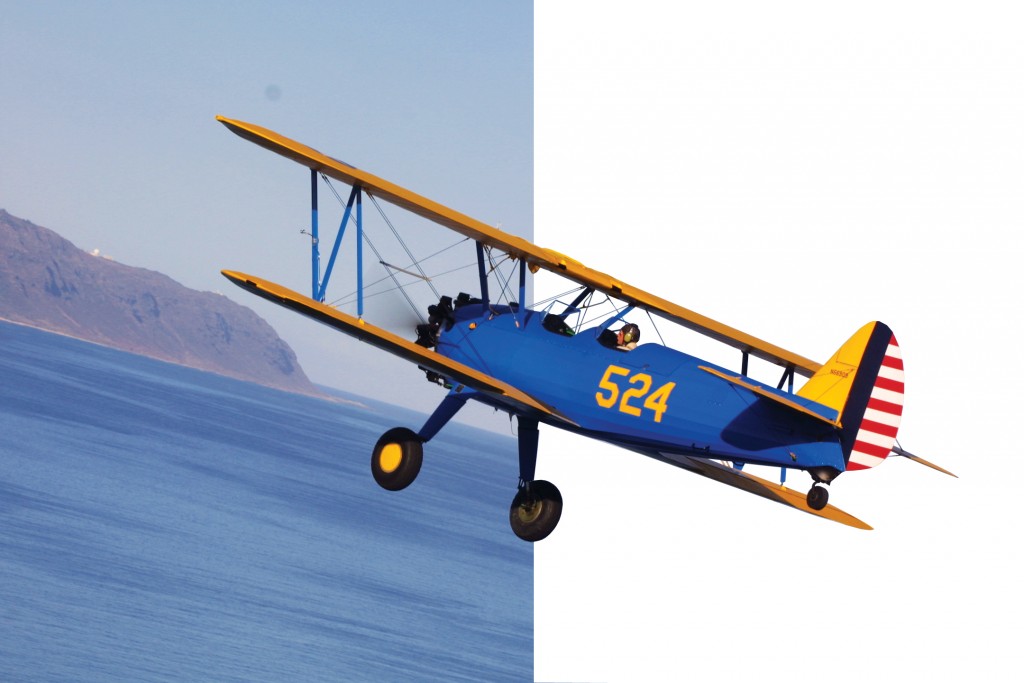 Snap roll. Hammer head. Cuban eight. The aerobatic maneuvers that pilot Bruce Clements teases from his vintage biplanes may sound gut wrenching, but this is one of the most pleasant thrill rides you'll find.
"You're sitting in the open and you see and smell everything in a way you can't from the ground or in enclosed spaces," says Clements, a retired Hawaiian Airlines pilot who has flown over 50 different airframes and accumulated an astonishing 23,500 flight hours.
His 1940s vintage biplanes are the only ones of their kind in the Islands: a Stearman PT-17 and a Waco UPF-7. The planes were once used to train Army aviators, so a passenger might feel a little like a fledgling pilot, sitting in the front of an open cockpit, wearing a harness and helmet and outfitted with a communication system that's used during the flight.
The inverted maneuvers are exhilarating, but there are also flights that stay upright, like one tracing the route of World War II Japanese bombers. Either way, from takeoff to landing, the fun is in the journey, not the destination, says Clements.
"What I sell is the experience in the airplane; the tour is a secondary thing."
Stearman Bi-Plane Rides
Located at Hangar B6
Dillingham Airfield, Waialua
637-4461
stearmanbiplanerides.com