Focus on the Moment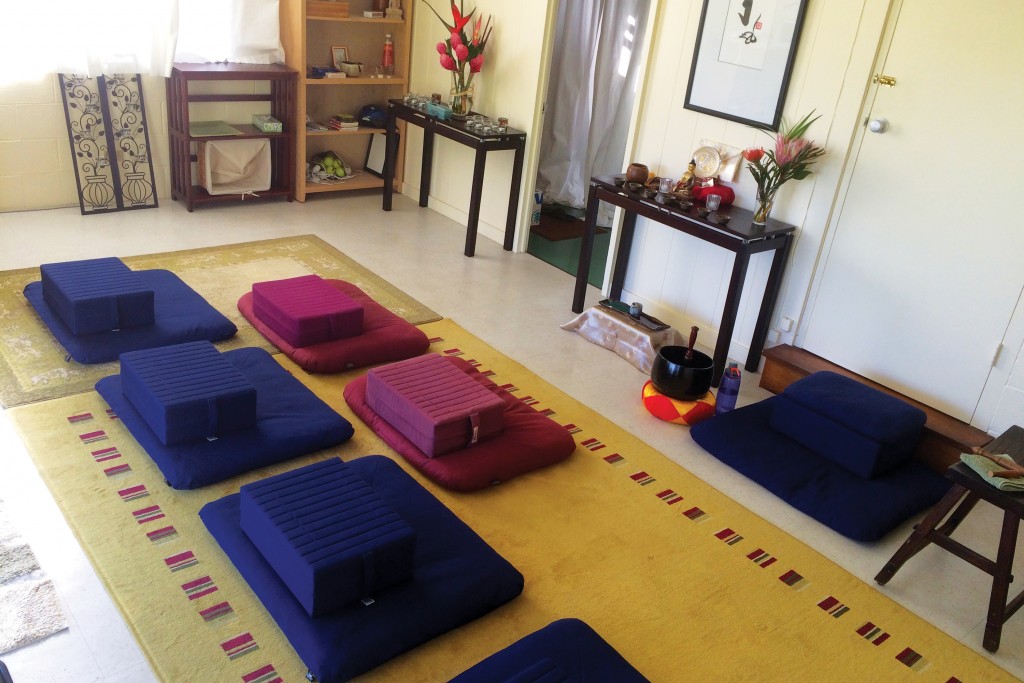 Online marketing and meditation are not an obvious combination, but Kit Wynkoop incorporates both into his life.
As CEO of Hoi ka Ha LLC ("breathing life back into"), he helps clients, such as Honolulu Community College, the Hawaii Restaurant Association and the Hawaii Association for the Education of Young Children, implement online marketing strategies.
In his spare time, Wynkoop offers mindfulness meditation workshops and weekly meetings through Native Meditation Honolulu, an all-volunteer organization he started in 2013. Mindfulness meditation invites people to stop, breathe, observe and connect with what is happening in the moment. He says meditation increases attention and focus, critical intelligence and productivity, while decreasing anger and aggression.
"The practices of Native Meditation are rooted in the belief that, as individuals reduce their own personal stress levels, kindness and care for oneself, others and the Earth naturally arise."
Wynkoop leads the meditation workshops at his Manoa studio, which accommodates 14 people. He has studied meditation at the Karme Choling Shambhala Meditation Center in Vermont, which he has visited three times.
He says he is deepening his knowledge and practice of meditation and plans to open a full-scale meditation center in Honolulu. "It is my way of giving back. That is really where my heart is."