Follow Your School's Teams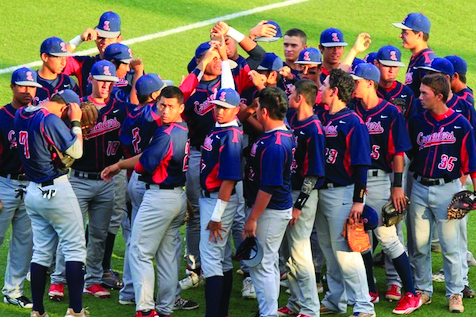 Whether you're a die-hard fan or just a proud parent trying to keep up with your child's team, three local websites help you follow high school sports in Hawaii.
ScoringLive, run by Oceanic Time Warner Cable, has a comprehensive array of statistics, student-athlete profiles, team standings and game recaps. It also offers live streams of TV and radio broadcasts, and past events can be accessed from its archive.
Four or five sports are highlighted on its front page in tabs, depending on the season. During the late summer and fall, for instance, football is among the highlight sports.
ScoringLive has platforms on Facebook, Twitter, YouTube and Instagram that are updated regularly.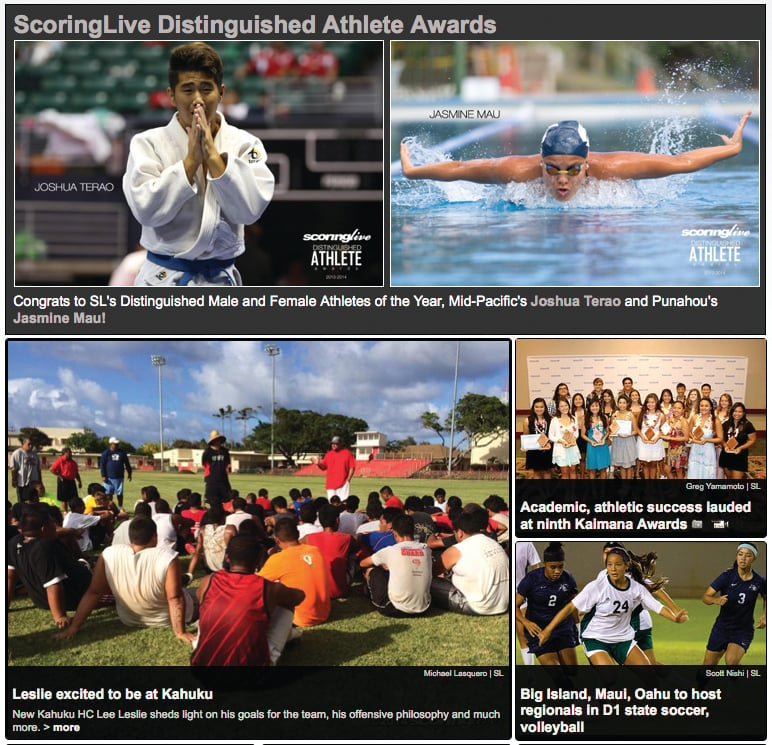 Sports High is the official website of the Hawaii High School Athletic Association. Sports are categorized by season: fall, winter and spring. Twitter is the site's main platform when covering live events and, when the events are completed, statistics are neatly packaged with photos.
This website displays schools that are members of the HHSA – which includes both public and private high schools – and provides emails of some of the schools' coaches.
One aspect that separates Sports High from the other two sites is its scholarship opportunities. Each year, the main program, the High School Hall of Honor scholarship, gives 12 student-athletes $2,000 each to help defray their expenses for higher education.
A bulletin board provides information about employment opportunities, such as coaching and referee positions.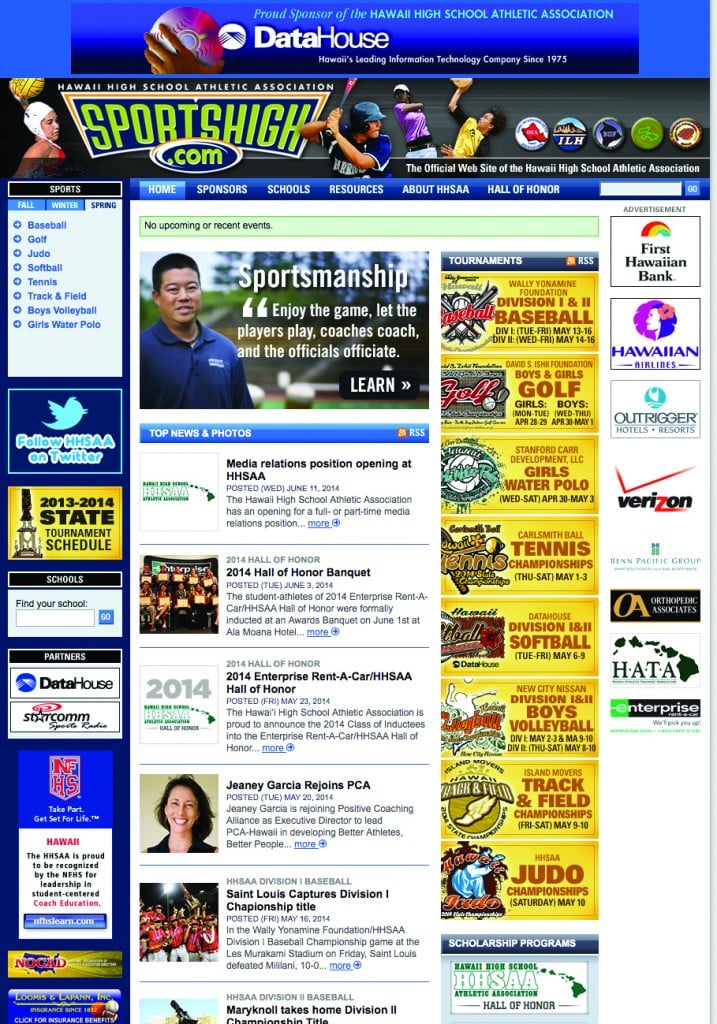 Hawaii Prep World, run by the Honolulu Star-Advertiser, offers stories, live blogs and event videos. Its homepage primarily focuses on football, basketball, soccer and wrestling. If you're looking for other sports, the bottom of the homepage categorizes sports by season.
There are some interesting stories pertaining to athletic administration in its archive, but they are outdated.
Hawaii Prep World regularly uses Facebook, Twitter and Instagram. Its homepage includes a Twitter feed of game results. Team rankings in some sports are also available in season.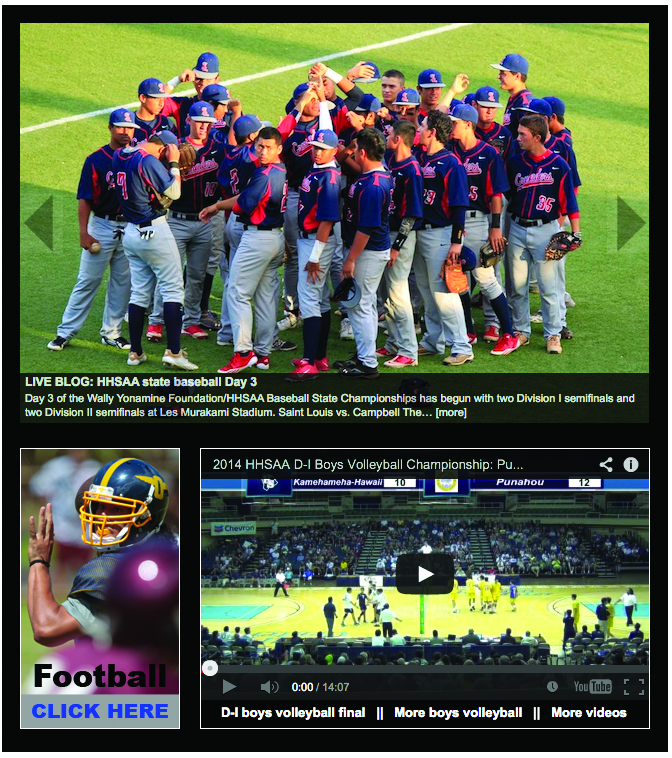 Major League Baseball
Scott Feldman
Relief Pitcher, Houston Astros
Born: Kailua, Oahu (grew up in California)
Three-year contract
(2014-2016): $30 million
$12 million in 2014
Brandon League
Relief Pitcher, Los Angeles Dodgers
Saint Louis School
Three-year contract
(2013-2015): $22.5 million
$7.5 million in 2014
Kurt Suzuki
Catcher, Minnesota Twins
Born: Wailuku, Baldwin High
One-year contract
$2.75 million in 2014
Shane Victorino
Outfielder, Boston Red Sox
Born: Wailuku, St. Anthony High
Three-year contract
(2013-2015): $39 million
$13 million in 2014
Kolten Wong
Second Baseman, St. Louis Cardinals
Born: Hilo, Kamehameha-Hawaii, UH
One-year contract
$500,000 in 2014
National Football League
Tyson Alualu
Defensive Tackle, Jacksonville Jaguars
Born: Honolulu, Saint Louis School
Five-year contract
(2010-2014): $28 million
$2.571 million in 2014
John Estes
Center, Arizona Cardinals
UH
Two-year contract
(2014-2015): $1.08 million
$495,000 in 2014
Alex Green
Running Back, New York Jets
UH
Four-year contract
(2011-2014): $2.58 million
$645,000 in 2014
Shawn Lauvao
Guard, Washington Redskins
Born: Honolulu, Farrington High
Four-year contract
(2014-2017): $17 million
$2 million in 2014
Phil Loadholt
Tackle, Minnesota Vikings
Born: Honolulu (grew up in Colorado)
Four-year contract
(2013-2016): $25 million
$3.4 million in 2014
John Lotulelei
Linebacker, Jacksonville Jaguars
Born: Kihei, Maui, Baldwin High
Three-year contract
(2013-2015): $1.51 million
$495,000 in 2014
Kaluka Maiava
Linebacker, Oakland Raiders
Born: Honolulu, Baldwin High
Three-year contract
(2013-2015): $6 million
$1.535 million in 2014
Kealoha Pilares
Wide Receiver, Carolina Panthers
Born: Honolulu, Damien Memorial School, UH
Four-year contract
(2011-2014): $2.26 million
$645,000 in 2014
Dominic Raiola
Center, Detroit Lions
Born: Honolulu, Saint Louis School
One-year contract
(2014): $1.5 million
$1.25 million in 2014 (plus $250,000 signing bonus)
Greg Salas
Wide Receiver, New York Jets
UH
Two-year contract
(2013-2014): $1.2 million
$645,000 in 2014
Manti Teo
Linebacker, San Diego Chargers
Born: Laie, Punahou School
Four-year contract
(2013-2016): $5.17 million
$640,110 in 2014
Max Unger
Center, Seattle Seahawks
Born: Kailua-Kona, Hawaii Preparatory Academy
Five-year contract
(2012-2016): $25.835 million
$5 million in 2014
Major League Soccer
Andrew Dykstra
Goalkeeper, DC United
Born: Honolulu (grew up in Virginia)
$48,825 in 2014
Zach Scott
Defender, Seattle Sounders FC
Born: Haiku-Pauwela, Maui High
$52,500 in 2014