Food before you fly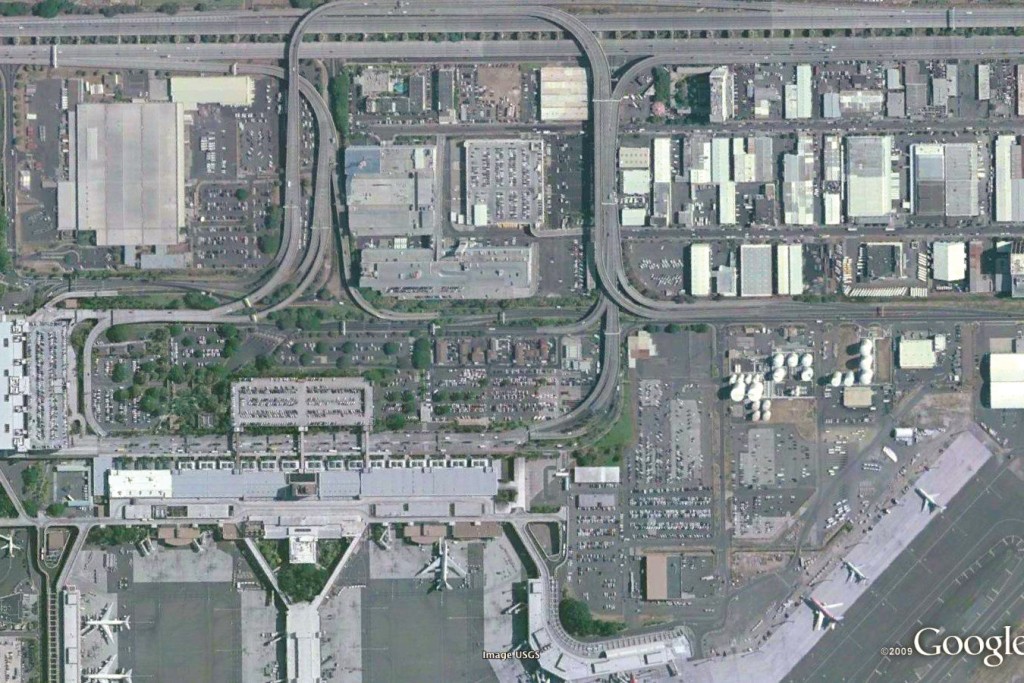 You're on your way to Honolulu International Airport and you just remembered your flight doesn't serve a meal. You're a penny-pincher (and right now, who isn't?) and you don't want to pay high airport prices.
Lucky for you, there are options. The closest is at the Airport Trade Center on Paiea Street, the feeder road between the airport and Nimitz Highway. The center has a few eateries: Family BBQ, Blimpie Sub Sandwiches, Ninja Sushi, L&L Drive Inn and Chopsticks Express, and the ubiquitous Jamba Juice and Starbucks Coffee.
We recommend Big Kahuna Pizza, perfect to box up for the long flight. It's a bit doughy, so load up on the meat. If you're a vegetarian, good luck. The garlic cheese balls are delicious, but their pungent aroma and greasy texture may not make them the most appropriate airline food.
If the shopping center is closed, go across the street to Byron's Drive Inn. The 24-hour eatery has outdoor seating under a large tree, but that description is more romantic than the reality. The food is cheap and comforting, with plate lunches, burgers, Chinese food and breakfast items such as omelets and waffles.