From small beginnings, Pacxa becomes major IT player in Hawaii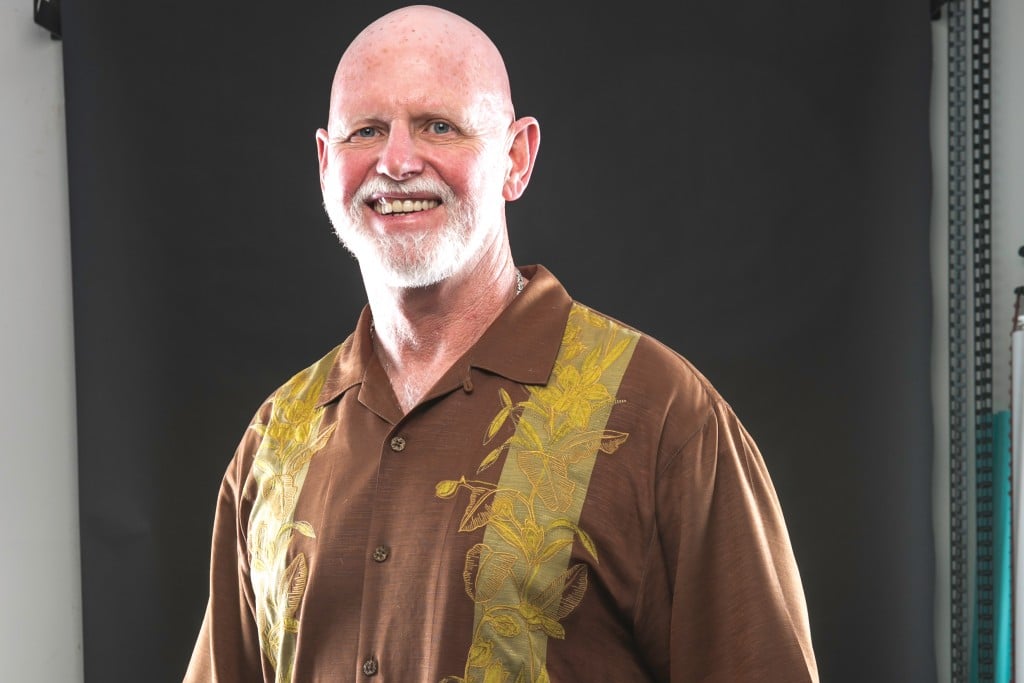 Pacxa becomes Hawaii's largest locally based IT service provider with patience and a mix of strategies
This January, at our monthly all-staff meeting at Pacific Basin Communications, company president Scott Schumaker ended the morning's events with a surprising announcement: "Oh, by the way, effective immediately, George and Io no longer work for PacBasin; they now work for a company called Pacxa."
This was alarming. George Mosier and Io Lo were the entire IT department for PacBasin, a busy publishing house responsible for magazines such as Honolulu, Hawaii, Hawaii Home & Remodeling and Mana, in addition to Hawaii Business. PacBasin, in turn, is a subsidiary of aio, a diverse family of local companies. Until that morning, Mosier and Lo were the system managers, network engineers, project managers and IT customer-service reps for all these enterprises, presiding over more than 150 workstations, a dozen or more servers, physical and virtual, and the ganglia of infrastructure linking them. Then, all those responsibilities – along with Mosier and Lo – moved over to Pacxa, a company that few at PacBasin had ever heard of.
But Pacxa, officially formed less than two years ago, is no flash in the pan. Pacxa is Hawaii's largest locally based IT service provider, with about 80 employees and more than 400 clients that range from mom-and-pops to some of the state's largest companies and government agencies. As a subsidiary of Island Holdings, the parent company of Island Insurance, Atlas Insurance and Tradewind Capital, Pacxa is certainly well-capitalized. And it has the leadership bona fides; just one day after that all-staff meeting at PacBasin, Pacxa announced it had hired the departing chief information officer for the City and County of Honolulu, Gordon Bruce, as CEO. Bruce, widely regarded as the impetus behind Honolulu's "No. 1 digital city" ranking by The Center for Digital Government, joins an already deeply experienced senior staff and board of directors.
That raises an interesting question: How did this young company become so large so quickly? The answer turns out to be far from straightforward. It also provides a short course in the various ways a business can grow.
1. Joint Venture
By one measure, the Pacxa story began 14 years ago at Island Insurance. "At that time," says Island CEO Colbert Matsumoto, "Island Insurance had an internal IT department that really wasn't up to speed to deal with the changes that were taking place in the industry, with the advances in technology. If you'll recall, that was when the dot.com companies were really hot and anybody with an IT background wanted to go work for a startup company, so it was really hard to recruit talent." To deal with those shortcomings, Island engaged Inspire Insurance Solutions, a specialty IT services company based in Texas, to oversee Island's IT department.
Matsumoto, who had just become CEO, was concerned. He knew that these arrangements often failed. He also didn't want to lose Hawaii jobs to the mainland. So, he persuaded Inspire to base its Honolulu operations in the Island Insurance building. That proved to be fortuitous.
From the beginning, Island had ambitious plans for the joint venture. "It was always about going beyond just servicing Island Insurance," Matsumoto says. In fact, Island's vision for the Inspire partnership looked a lot like Pacxa does today: a large, full-service IT service provider.
Yet, Matsumoto's misgivings about the arrangement were prophetic. Within a couple of years, Inspire began having troubles and the two companies eventually ended their engagement. But the failure turned out to be a bonanza. "It gave us all the resources they had put in place in our building," Matsumoto says. "It gave us the opportunity to continue our vision in terms of becoming an IT service provider not just for Island, but for other companies."
2. Spinoff
The next chapter in the Pacxa story began in 2001, when Island Insurance spun off its IT resources to create a company called Hoike Services. (Hoike Networks, another spinoff of Island, is an unrelated company designed to take advantage of Act 221 funding.) Before Hoike, large Hawaii companies had to turn to international giants for their IT service needs. "For example," Matsumoto says, "they would provide us with management consulting services and charge us $250 an hour. What we wanted to do was create a business model that provided access to these kinds of services at a much lower cost." And, by being local, they thought they could provide those services more efficiently.
The spinoff is a venerable tactic. Over the past decade, some of the largest companies in the world have used the spinoff to increase their value or improve their focus. Viacom spun off CBS; Time Warner spun off AOL; and McDonald's spun off its Chipotle restaurants. Last year, Alexander & Baldwin spun off Matson Navigation Co. For Island, spinning off Hoike looked like a good way to grow.
But building an IT company was difficult, Matsumoto says. "We had to staff it up. We had to establish a business model. We had to build up a customer base. It was a challenge on all fronts." In part, that was because Hoike tried to be all things at once: It established a call center, provided Internet services, opened a datacenter, and offered managed services, project management consulting and even software development. "Some of those fell by the wayside," Matsumoto says. "Some had varying levels of success."
3. Rollup
Of course, Hoike wasn't the only Hawaii company offering IT services. Rick Marine founded Century Computers more than 30 years ago. By focusing on small- and mid-size companies, he acquired 300 customers. Similarly, Blaine Kimura started a company called And You're Up in 2006 and, by last year, the company had about 100 clients. Hoike, in contrast, focused on a few larger customers: Hawaii Top 250 companies, like Island Insurance, and local, state and federal government agencies. All three IT providers were profitable, but none were successful in the way Island envisioned.
To grow Hoike, Tradewind Capital acquired a minority stake in Century. After a feeling-out period, both companies could see the advantages of scale: more clients, a broader pool of talented employees, and better leverage when dealing with suppliers and technology partners. Size meant the company could compete or partner with the big mainland IT consulting firms. So, in 2011, Tradewind acquired controlling interest in Century, creating Pacxa, with Rick Marine remaining as chair of the new company. A year later, Pacxa rolled up Kimura's And You're Up, creating the largest, most diverse IT services provider in the state.
"Now," Pacxa COO Riki Fujitani points out, "all these large mainland players – Oracle, Microsoft, Cisco, etc. – want us to be resellers for them. We can sell, install, maintain and keep them going. That's the business model."
4. Outsourcing & 5. Insourcing
Of course, Pacxa and its antecedents relied on one of today's most important business trends: outsourcing. By taking over a company's IT concerns, Paxca allows its clients to focus on core functions. That's certainly what Pacxa's clients say. Peter Dods, owner of the Easy Music Centers, points out that, before he signed up with And You're Up, he had to rely on his general manager for IT service. "He did a pretty good job for somebody who wasn't an expert, but it was always one moment to the next disaster." Now, all the cabling jobs, the security concerns, the frozen computers and lost password problems belong to Pacxa. Much of that work can be done remotely.
That's the typical form of outsourcing, but IT services can also be insourced. Pacxa can place its consultants inside a client's IT department or, as in the case of the aio group, it can absorb a company's existing IT team. George Mosier and Io Lo will probably continue to be the primary IT service providers for aio, but they'll have the resources of a much larger company behind them. According to Fujitani, this may be the best way for Pacxa to grow. After all, each insource gains a new account plus talented staff with deep institutional knowledge.
And, unlike almost every other form of growth, it doesn't cost anything.