GBC Boxes & Packaging Inducted into Hawaiʻi Small Business Hall of Fame
GBC Boxes & Packaging was founded by George and Bertha Chu in 1972, and originally sold Hawaiian souvenirs wholesale to stores statewide, including ABC Stores.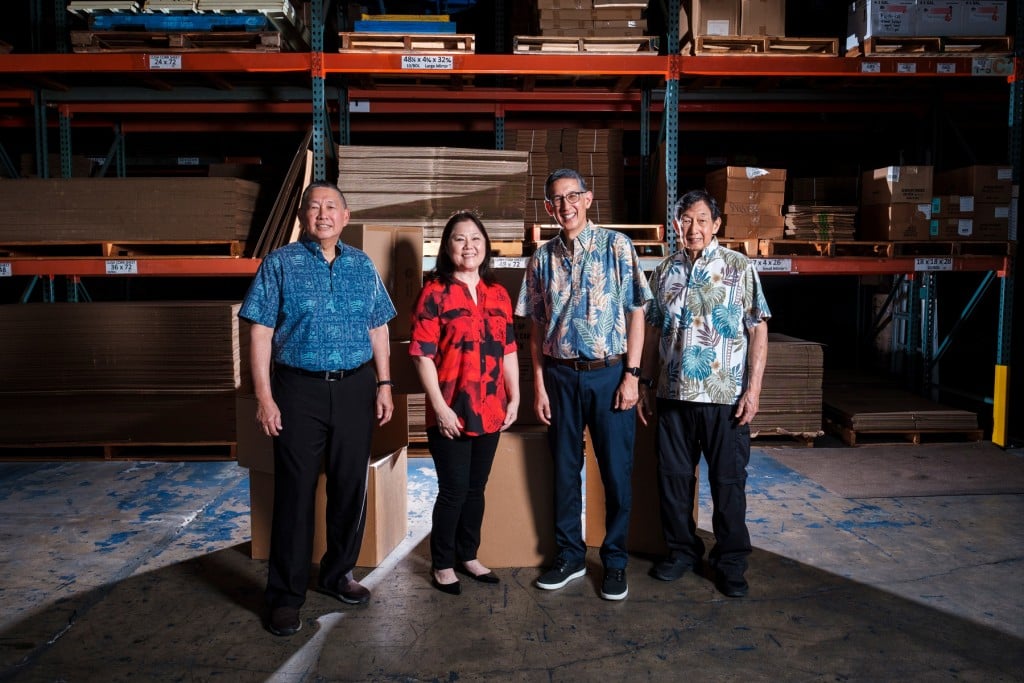 Co-owner Walton Chu says the company is still owned by the Chu family but now focuses on selling packaging materials, mailers, bubble wrap, gift boxes, jewelry boxes, tapes, and similar products, including an eco-friendly line of home supplies, out of its store in Hālawa and direct to businesses, churches, schools and other clients.
"We try to differentiate ourselves because, clearly, we're not the largest," says Chu.
"We try to do different things that present advantages to customers, and it's just a matter of them understanding our message and what it can do for them."
Some of the specialty products GBC sells include flushable paper towels that don't clog up the pipes of local buyers like 'Iolani Palace, as well as strong trash bags made from 90%-95% recycled material that are used at Chipotle restaurants nationwide and elsewhere, Chu says.
The company is run by Walton Chu and his wife, Nannette, while his brothers Sanford and Lester serve on the board.
At first, the COVID-19 shutdowns statewide hurt sales and GBC's supply chain, but the company stayed open as an essential business and kept all the staff on the payroll.
"During the pandemic, we kept everybody aboard," Chu says. Among its many efforts to keep the community safe and fed was providing boxes to businesses supplying sanitizing products, boxes for food drives and 200,000 lunch bags for local schools, where students were able to pick up free or subsidized lunches daily.
"We're just glad that we've been able to help our customers whenever we've been asked. And we're glad for the customers that have stayed with us for the most part throughout, and we continue to service them."
Hawaiʻi Small Business Hall of Fame 2021 Honoree
GBC Boxes & Packaging
Walton, Nannette, Sandford & Lester Chu
Banker: Susan Marciel, Bank of Hawaii, and Joe Yit, Hawaii National Bank
Click here to see all the award winners from the 2021 SmallBiz Editor's Choice Awards and Hall of Fame inductees >>