Global Dealmakers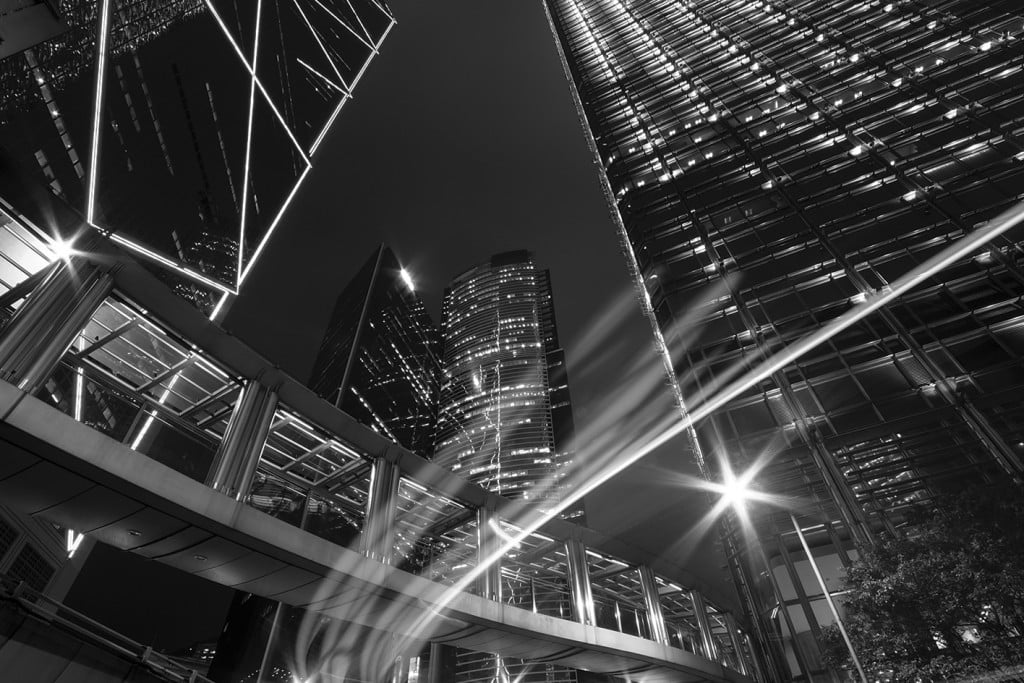 Think your commute is tough? Next time you're sitting in bumper-to-bumper traffic for an hour, spare a thought for Brad Smith. The founder of Kahala Capital Advisers, a private investment firm, and Kahala Aviation travels regularly to his offices in Tokyo, New York and Dublin. "Each time I get on a plane, it's a week" away from home, he says.
But it's partly thanks to his grueling travel schedule that Smith and Kahala Aviation were able to close a deal in July to buy 30 aircraft from Dublin-based airline lessor AWAS, increasing the size of Kahala's fleet by almost 40 percent. Kahala acquires used commercial jets and leases them to airlines around the world.
"For a guy hanging out in Hawaii to put together a deal to buy $360 million worth of aircraft and float $260 million in bonds – to do that is huge," he says. "I mean, even if you were sitting in New York, it would be a big deal."
In addition to his work with Kahala, Smith sits on the boards of $3 billion hedge fund Ticadia Credit Strategies as well as NASDAQ-listed Tiptree Financial Inc.
Smith isn't alone. In fact, he's part of a growing community of high-stakes international businessmen who've figured out how to keep closing deals across Asia, Oceania and the mainland, all while making Hawaii their home base.
How do they do it? It means lots of travel and planning workdays around odd time zones, and it helps to have a few decades of big-time experience and contacts from beyond Hawaii, they say.
"I definitely wasn't the first, but I was in the first wave," says Smith. "Since I've lived in Honolulu, there's probably been at least a couple of dozen guys like me who've moved here, especially since the Lehman bankruptcy" in 2008, he says.
Are they all in some kind of club?
"It's not a formal thing or anything, but there's kind of a loose collection of guys in the finance business," Smith says.
Charles Guthrie III is another one of those guys. "I have a small network of friends, and it's interesting that they are typically people who have international businesses – not based here, but they manage and run them from here," says Guthrie, a Hawaii Loa Ridge resident and president of Tzeng Shyng, a business that manufactures acrylic drinkware, barware and other products for U.S. and international retailers.
Drawn to Hawaii
Smith moved to the Islands in 2002, after 20 years working at investment banks in New York, Tokyo and Hong Kong. He says he was ready to do something entrepreneurial and was attracted to Hawaii's quality of life.
"It's not to do business, it's just that it's an awesome lifestyle," he says. "I mean, I surfed 60 times in the last year, and considering I'm on the road a third of the time, I think that's pretty good."
At the same time, Hawaii was a comfortable cultural environment for a family that included Smith's Japanese wife and the couple's "three hapa kids."
That's not an unusual story, he notes.
"I'm typical in being a haole guy with an Asian wife," he says. "It's not typically guys from New York moving to Honolulu, it's people who've spent a lot of time in Asia, maybe have Asian wives, and they fit into the culture here pretty well."
Guthrie's path to Hawaii was similar. He and his Japanese wife were living in New York, and he was traveling to Asia every month. He had a passion for the ocean and surfing. "The big exclamation point on it was having a child late in life," he says. "I was living in Manhattan and didn't want to raise him in a concrete jungle."
Culturally, Hawaii would be a comfortable place for his biracial son, he thought. "Certainly it's not the issue today that it was 30 years ago, but that was part of the decision process."
Lots of Air Travel Time
Steve Baker and his Hong Kong-born wife had at first planned on moving to a more remote or international location, but after looking around the world, they eventually agreed the best place to settle would be Hawaii, where they had been vacationing for years.
Having spent most of his adult life working in Asia for City Bank, he liked Hawaii's climate and culture, he says. "It was a nice mix of Asian and American," he says. Baker had founded a telecommunications company in Sri Lanka, and is now CEO of Micronesian Registration Advisors, which has an exclusive contract with the Federated States of Micronesia to attract foreign investment to the country, particularly from Japan.
Like Smith and Guthrie, Baker spends a lot of time on planes. Today, he says, he spends about one week a month in Japan, and also travels regularly to Micronesia, Singapore and Hong Kong. But, he says, being based in Hawaii hasn't hurt his business' bottom line. "I could (be living in Hong Kong), and it would be lower cost to me," he says. "But outside of my flight expenses and the limitations I have (on doing certain Micronesia business activities in Hawaii) for IRS reasons, I don't feel otherwise constrained or restricted."
Guthrie agrees, and says staying in touch with his office via email is sufficient to keep things running. "I have a well-trained team, so my absence doesn't seem to have an impact on their ability to do business," he says.
While Smith says he hasn't had to sacrifice business to be based in Hawaii, he admits the choice has come with logistical challenges. Besides all the travel required, time zones can sometimes be difficult to negotiate.
"There are definitely times I've started conference calls with London at 3 a.m. and that's not fun," he says. On the other hand, Hawaii's location also allows him stay connected and active during a good portion of the Asian business day, he notes. "If you're doing a real global business, it's probably a wash on the time zones," Smith says.
"It's actually kind of convenient," Guthrie says. "I can still talk to my team on the East Coast when I get up in the morning, and in the afternoon, I can talk with my staff in China."
For him, constant travel is the bigger challenge. Guthrie also spends seven to ten days in Asia each month, and flies regularly to the West Coast to service clients personally. "Yeah, I fly first class," but the constant travel still takes a toll on his body, he says. "It's a long commute, but you train yourself to deal with the time changes. You learn how to sleep on airplanes. You just do what you've got to do."
Putting Down Roots
It's worth noting that Smith, Guthrie and Baker belong to a community of imports – not homegrown talent. Smith says his decades of experience and relationships before moving to Hawaii are the key reason he's able to maintain the same level of business while living in the Islands. "My skill set was honed over 20 years in New York and Tokyo," he says. "It would be hard to get the big-time deal experience if you spent all your life in Hawaii, just because it's such a small market."
Once they're here, some get involved in local businesses. Smith notes that he's used his capital to buy distressed bonds from local banks, and has made some subprime loans to borrowers who couldn't qualify for traditional loans. He also sits on the board of Ocean View Cemetery, where he owns a minority interest. "It's kind of a business, but it's kind of giving back to the community," he says.
Baker is actively involved in local philanthropy and serves on the board of advisors for UH's Pacific Asian Center for Entrepreneurship and on the board of trustees for Hawaii Pacific University. In Honolulu, he's a founding managing member of several local boutique investment firms focused on green energy and high-tech projects.
But Guthrie says he's steered clear of doing business within Hawaii, calling it an "unfriendly, uncooperative environment" for business. "I've avoided it, frankly," he says. "I just find that, listening to some of our friends who have businesses, they've had a lot of frustration at how difficult it is here."
Are these big-league, global dealmakers making a real contribution to Hawaii, or are they just using the Islands as a kind of international bedroom community? "The answer to both questions is yes," says Jack Suyderhoud, professor of business economics at UH's Shidler College of Business and director of the Shidler MBA program. "There's nothing wrong with being a bedroom community."
There's nothing new about affluent mainlanders moving to Hawaii, he notes, and this community has played an important role in supporting local charities, arts programs and business ventures for decades. "If you want to think about it, go back to Doris Duke," Suyderhoud says. "If you look at the contributions wealthy people have made to Hawaii, they're not inconsequential."
"Putting it in simple terms, who's going to continue to buy those tables at charity functions for the very many do-gooder organizations we have doing important work throughout this state?" says Baker, who serves as an advisor to the Entrepreneurs Foundation of Hawaii, an organization that helps connect mid-size businesses with local philanthropy.
Even if their international businesses aren't directly employing Hawaii residents, their presence benefits the state in other ways, he says. "To have highly skilled and professional people coming here and wanting to make Hawaii their permanent home, with the capability to give back to the community and nonprofits in many ways, I think that's a big plus," he says. "Not to mention they're adding to the economy just by being around and spending money."
Smith agrees. "It has to be good for Hawaii," he says. "I think that anytime you get diversification, anytime you get people with new ideas and new thoughts coming into a community, that has to be good."
And, in spite of the challenges, Smith, Baker and Guthrie say Hawaii has been good for them, too. Beyond the cultural mix and high quality of life, Smith says, the Hawaii connection has become an important part of his business.
"It's a great door opener," he says. "The brand of our company is Hawaii. The people we compete with are in Chicago, San Francisco, New York. They're in boring places. When I show up and say, 'I'm Kahala Aviation, I'm from Hawaii,' everybody wants to talk to you."