Green Beer, But Not St. Patty's Green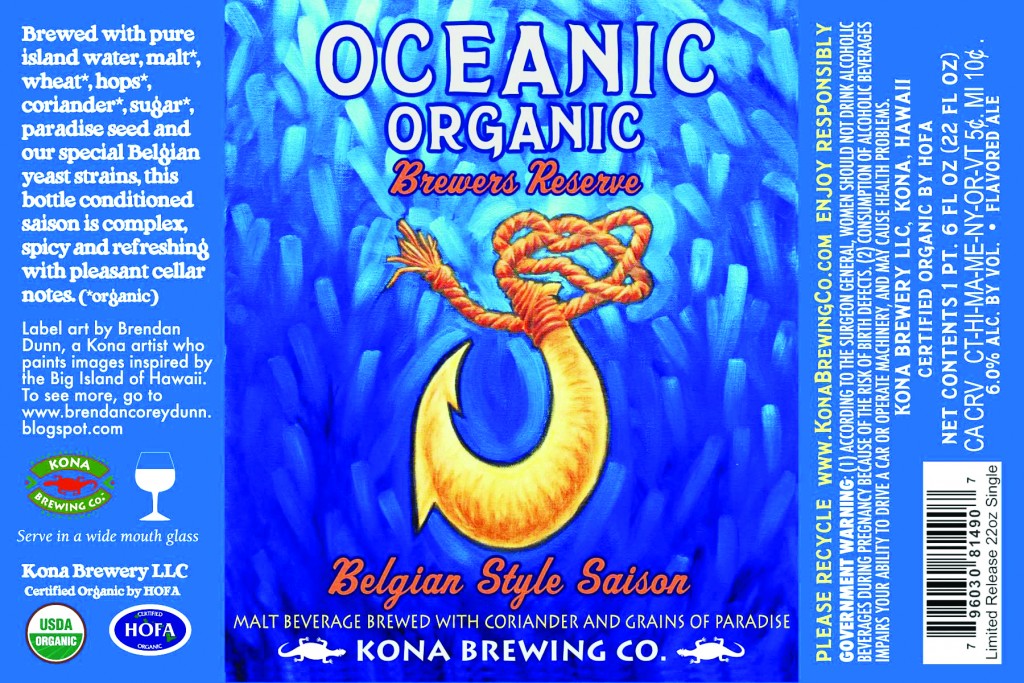 If you're one of those people who consider the act of lifting your beer from the table to your lips repetitive exercise, your workouts just got a little easier. Kona Brewing Co. recently replaced its original 8-ounce beer bottle with a lighter, 7.3-ounce bottle, which saves on material, shipping — labor, on your part — and reduces the company's carbon footprint. But don't fear: You still get the same 12 liquid ounces of beer inside each bottle.
Over the past several years, president and CEO Mattson Davis has increased efforts to transform Kona Brewing into a sustainable business leader. The new lightweight bottle will save 3,375 tons of carbon dioxide emission per year, he says, which is equivalent to taking 511 cars off the road. "As we have gained in popularity on the Mainland, sustainability is even more important in getting our beer out there responsibly," Davis says. "And I'm proud Kona has found ways to protect the flavor of our beers while reducing the use of unnecessary materials."
In 2009, both of Kona Brewery's pubs — in Kailua-Kona and Hawaii Kai — were recognized by the Green Restaurant Association as Certified Green Restaurants, the first restaurants in Hawaii to earn that distinction. The company says it also brewed Hawaii's first certified organic beer, Oceanic Organic Saison, and, in July, its Kona pub will be the first beer production facility in Hawaii to go solar. The photovoltaic system is expected to produce about 900 kilowatts of electricity a day, which will allow Kona Brewing to reduce electricity use by 60 percent and save about $100,000 a year.
Despite the lagging economy, Davis says Kona Brewing posted a 20 percent year-over-year revenue growth in 2009 and the first quarter of 2010 has been very promising.