Project Delays at Hawaii's Airports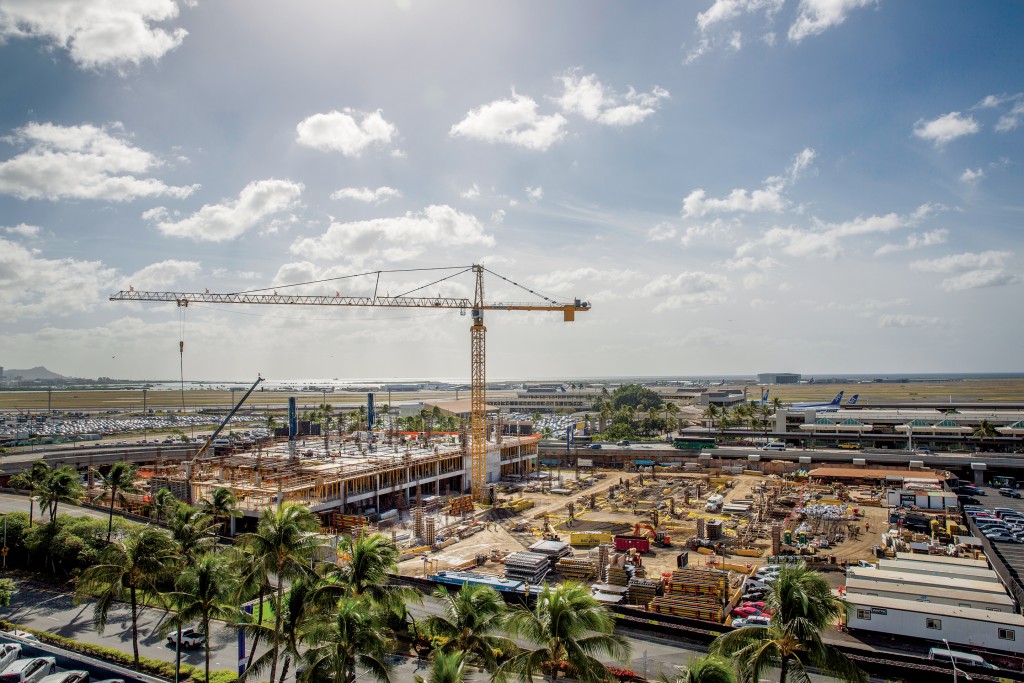 UPGRADES NEEDED
"Our airports today, it's a very depressing state," says state Sen. Lorraine Inouye, chair of the Senate Committee on Transportation and Energy. "You see restrooms out of order regularly due to pipes, old infrastructure or what have you. And the terminals are too far to walk during connections, … Modernization is the future, and right now with Hawaii's airport system, I think it's time for an upgrade."
A similar sentiment was echoed a little over a decade ago when then Gov. Linda Lingle's administration announced a $2.3 billion, 12-year plan to modernize Hawaii's airports. Agreeing to fund it was the Airlines Committee of Hawaii, which is made up of representatives from 20 signatory airlines that work together on airport planning and projects.
Back then, the plan was to modernize parking structures, renovate buildings, replace jet bridges, resurface taxiways and build more gates, ticket lobbies and baggage claims. Hawaiian Airlines encouraged the state to adopt the modernization program because it recognized the likelihood that the Honolulu airport would run out of space in 2016 or 2017, Dunkerley says.
Today, the pricetag for the Hawaii Airports Modernization Program is $2.7 billion, with about $1 billion already spent. About $750 million is in the process of being spent at the Inouye International Airport to build a new Mauka Concourse, consolidated car rental facility, employee parking lot and Hawaiian Airlines cargo and maintenance facility.
Lorraine Inouye left the Legislature in 2008. She returned six years later to find that not enough progress had been made on the airport improvements. But today she's happy it's moving forward: "It was a little too late; however, we're moving."
In the years Inouye was away, two new administrations had a turn in office. That's part of the challenge the state faces with managing the airports, Miyasato says.
"An incoming administration is often – not always – but is often reluctant to pick up the work that the previous administration has done. So at least in one case, between the Lingle administration and the Abercrombie administration, we took a giant step backward in the process," Dunkerley says.
In 2011, then Gov. Neil Abercrombie issued a stop work order on the modernization program, says Rod Aoki from the Hawaii Airline Liaison Office, a consultant to the airport and airlines. That delayed the Mauka Concourse and its enabling projects. Construction has been pushed back multiple times and the new completion date is in 2020. "At the heart of it is you don't share the same vision as the previous administration, so … you're basically stopping to review it and decide whether you share that vision or you have a different vision, and that's exactly what happened," Miyasato says.
"It's natural when you have a system that's tied to administrations, especially as it relates to long-term vision, what is your vision for the airport, and we have seen over time that … it's absolutely beholden to changes at the administrative level," he adds.